Here are some more of our members pictures that I recently received, they have come from Gordon Leitch and Jeff Buttress. I did receive some of Gordon's pictures before the post on Natural edges went out, but as these pictures did not have any natural edge element in any of the items he sent me pictures of, I decided to do them as a separate post, and here they are now.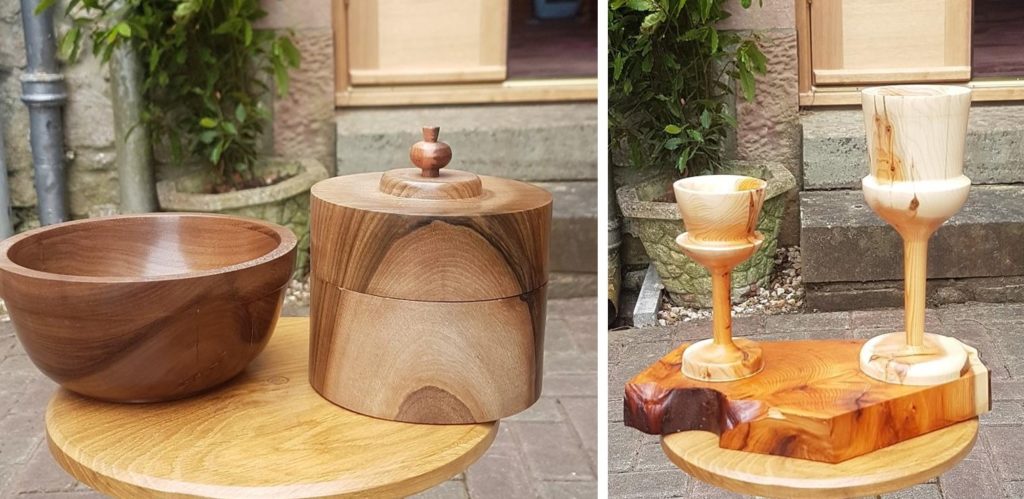 A few days later I also received some more pictures from Gordon Leitch this time of a natural edged bowl, and Gordon had a couple of questions about the item he had made.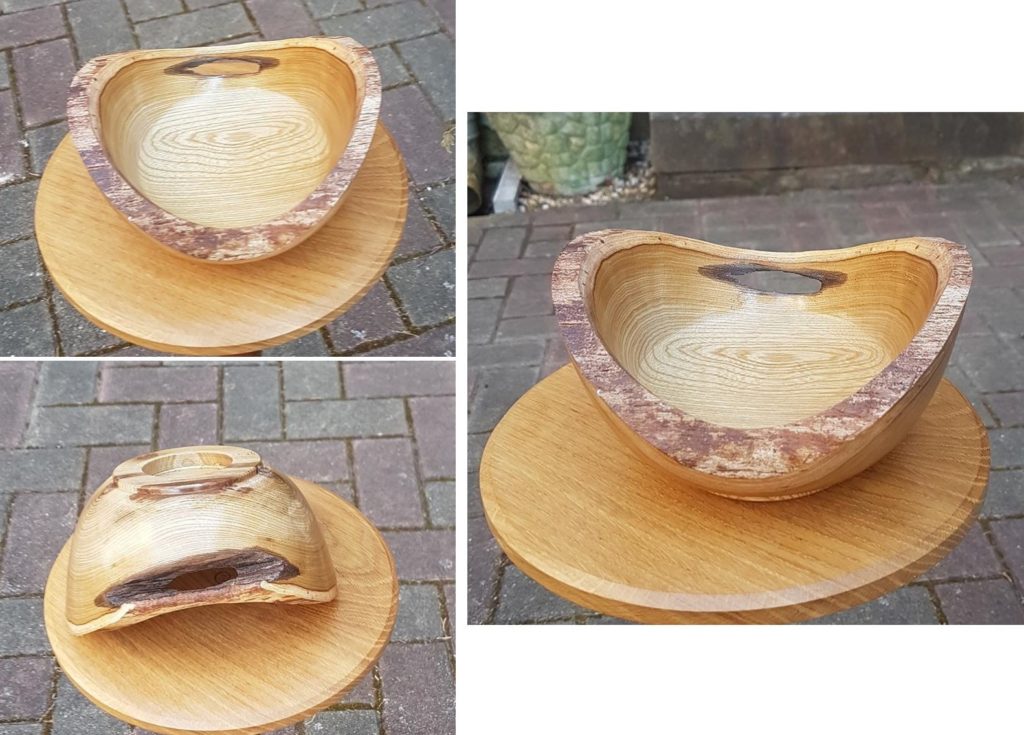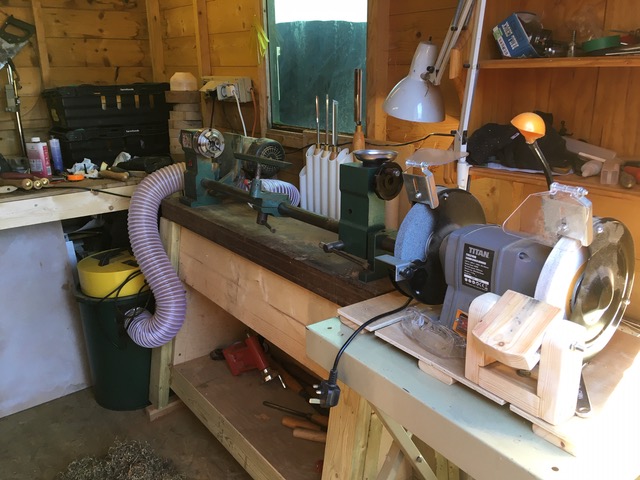 Thank's to Gordon and Jeff for sharing their work and thoughts with us all I hope this will inspire some more of you to send in some pictures, but do remember to give me a few details along with them.
Also remember that our clubhouse remains closed, the situation will be reviewed after we see what the government does on the 7th May, in the meantime stay safe and avoid this virus.