Our next meeting should be on the 27th May 2021, it was to be arranged by myself (Alec Mutch) but due to the ongoing Covid-19 restrictions this meeting has been made a virtual meeting. I was to be demonstrating the making of an Inside-out-turning, something I have demonstrated at the club before. However I am asking you all to have a go at making an Inside-out turning, I have given you a couple of pictures of Inside-out-turnings, the first picture was from a recent competition where John Ruickbie made some Inside-out chess pieces, the other is my usual Inside -out-turning using a miniature bottle of spirt incorporated into the turning.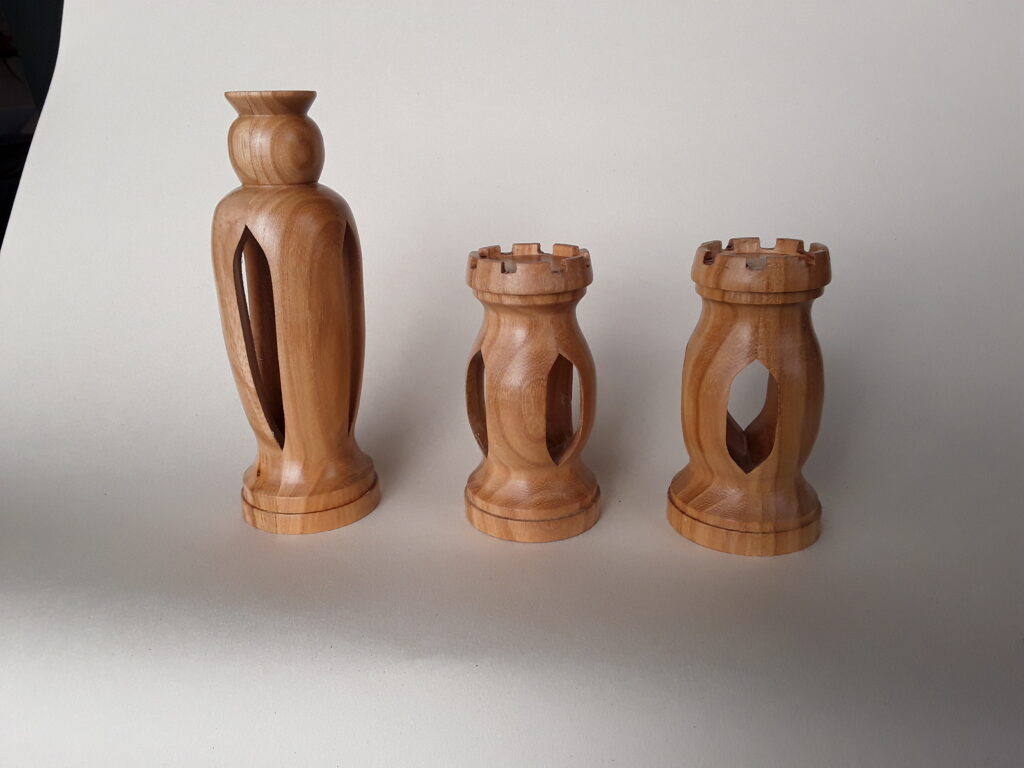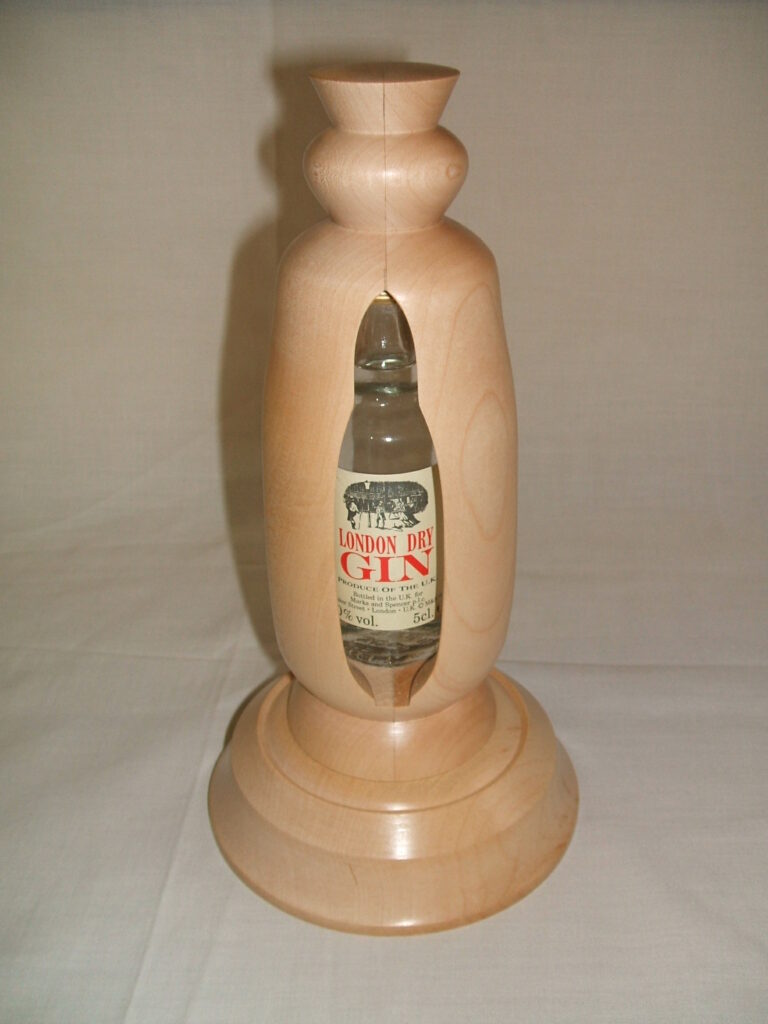 These are just some of the things that can be made using the Inside-out method, this is by no means all that can be made and I'm sure you will use your imagination to great effect and come up with something completely different. Do have a go and let everyone see what can be done, you will have until Friday 28th May 2021 to make and send me your pictures, some text with them would be appreciated.
Send your entry or entries to me at,
a.j.mutch4321@btinternet.com
I look forward to see what you all produce.
Do remember the clubhouse remains closed.