This weeks meeting on Thursday 30th May 2019 is the competition on hollow forms, the meeting is being organized by David Hobson, he along with Mark Sutton will be the judges for the competition, we are looking for a large entry from all 3 categories and do remember there is a £25 first price for each of the 3 categories. In addition to the competition David has organized at least 3 turners to man the lathes whilst the competition judging is going on. Here is a reminder of the type of thing hollow forms covers.
Here is a reminder of the criteria.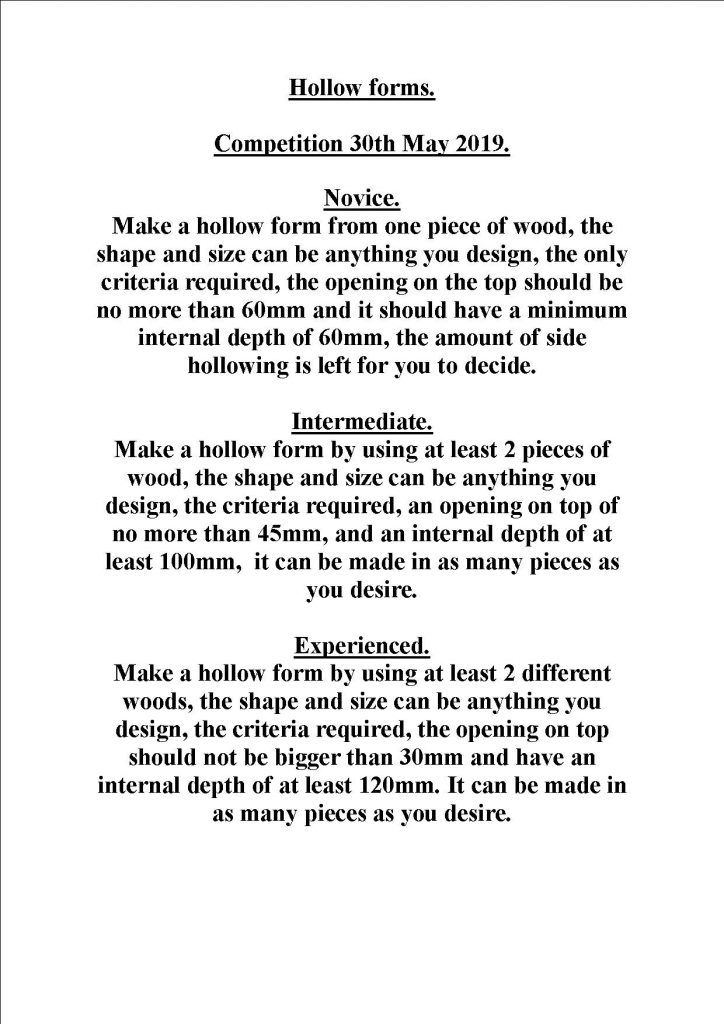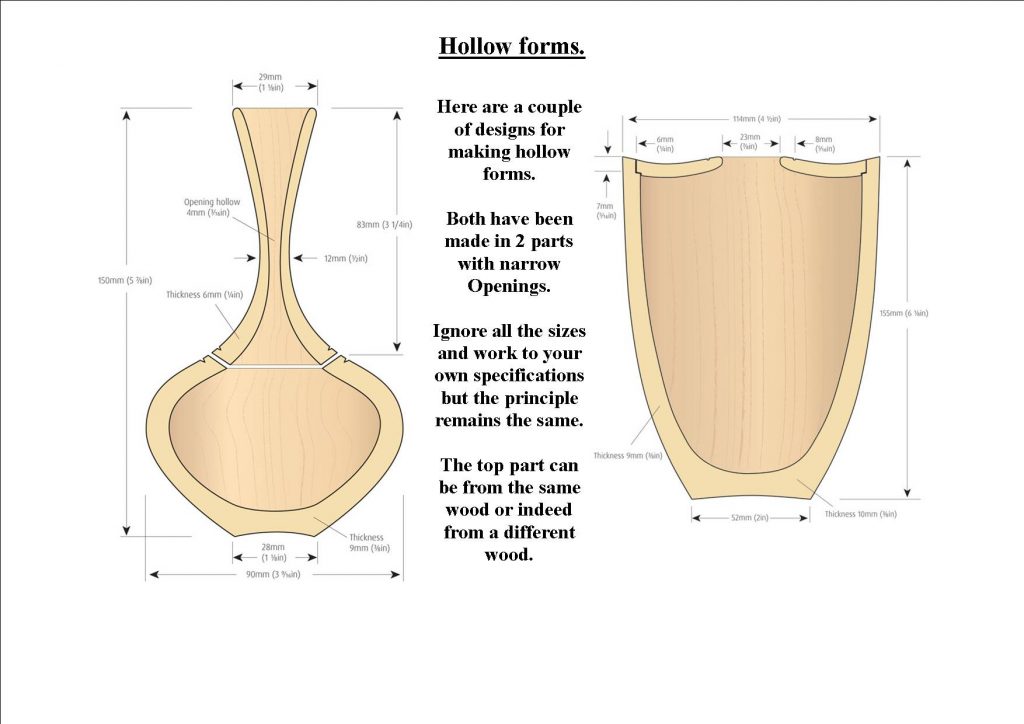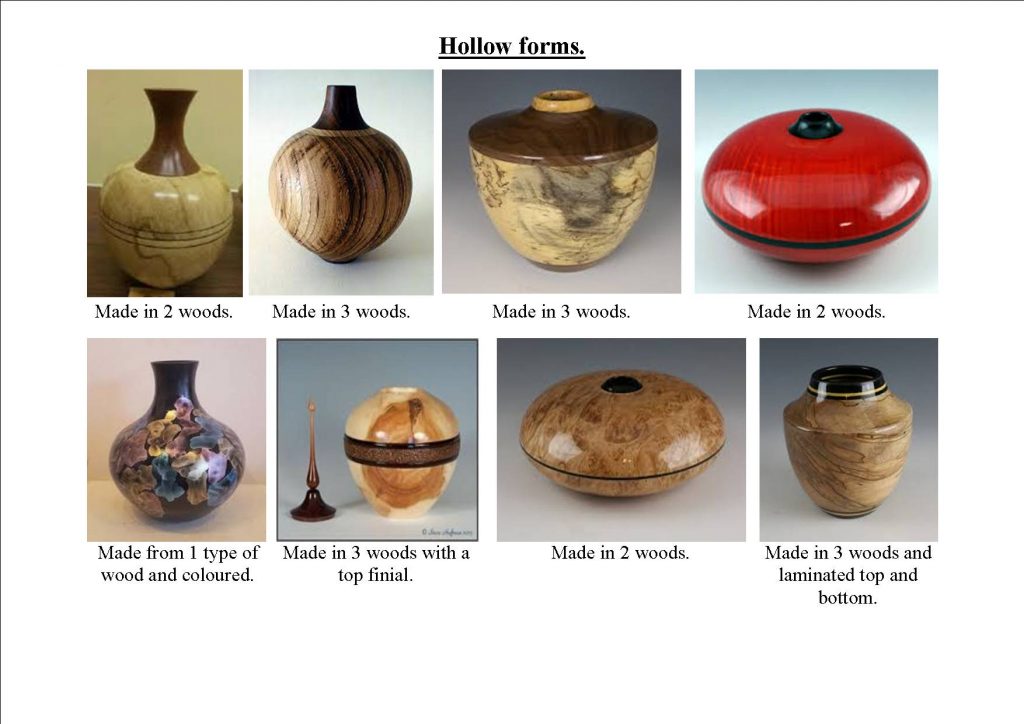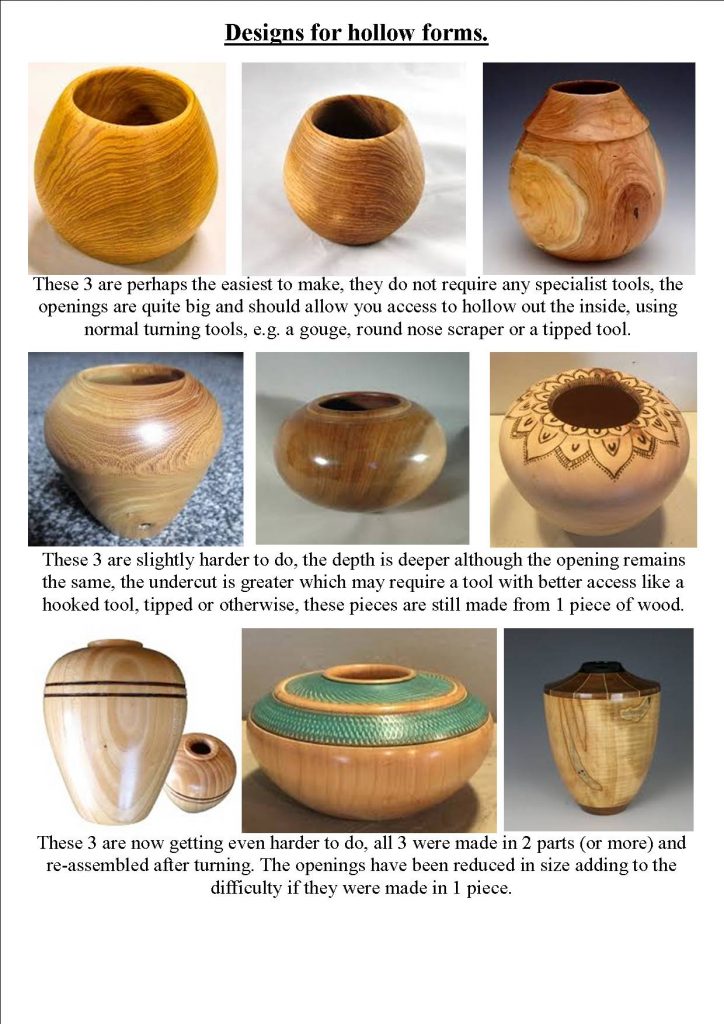 Good luck and lets see plenty of entries.