Start time 6.45pm
Our next club meeting is this Thursday 14th April 2022, it's being managed by Geoff Potter and Geoff's theme for the meeting is making articles with natural edge features included in the design. This may be something like a burr being used to make a bowl, or half a log even a whole log being turned into a decorative bowl, it could be making a mushroom from a branch.
This meeting will see the welcome return of all 5 lathes being in use, this has not happened since March 2020 when the pandemic struck and everything was shut down. We were able after a lot of alterations to open the club in the Autumn of 2021 but we were not able to get all the lathes working until some of the latest restrictions were lifted. We are still using sanitizer and face masks but we are hoping that the masks situation may go from being mandatory to voluntary shortly.
I have been through the archives on natural edged turning and also some of Geoff Potter's work from the past and here are some that I found from 2021. I have also included some examples of natural edged turnings from other club members and myself, I hope this will give you some ideas on the art of natural edged turnings.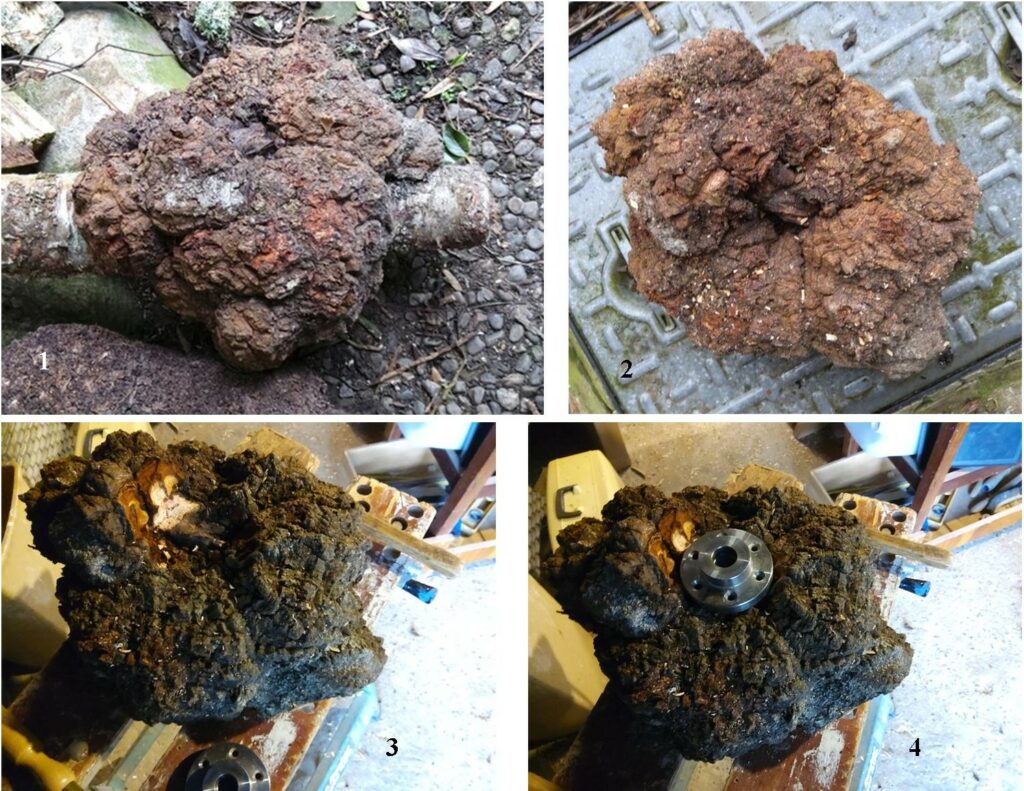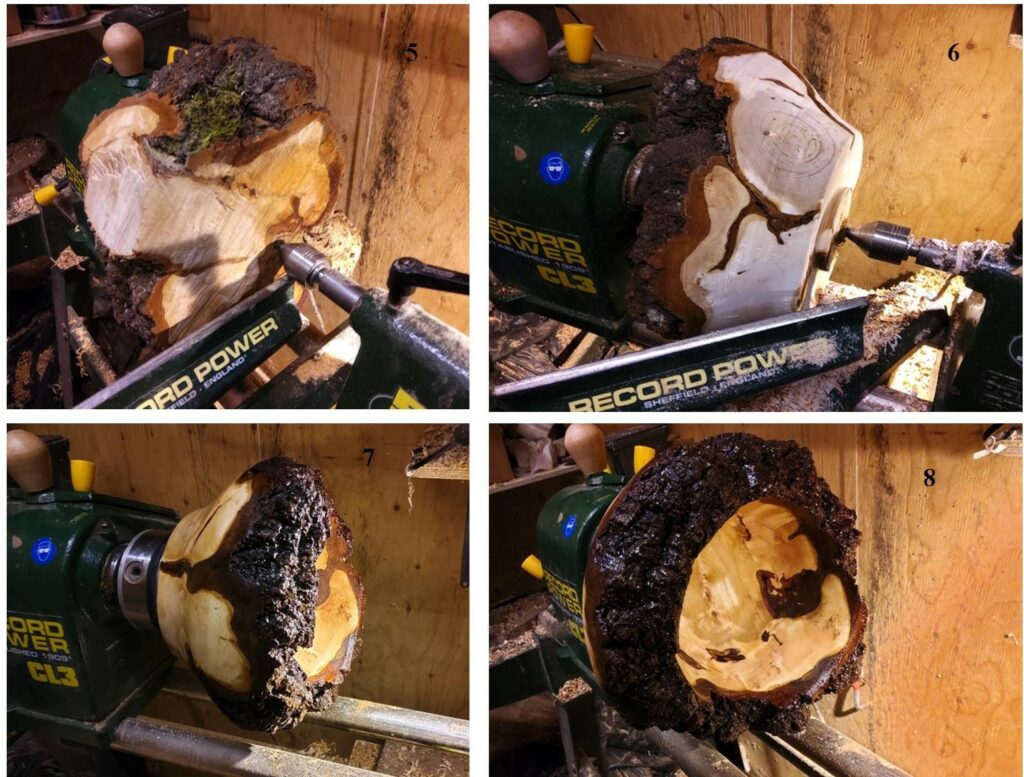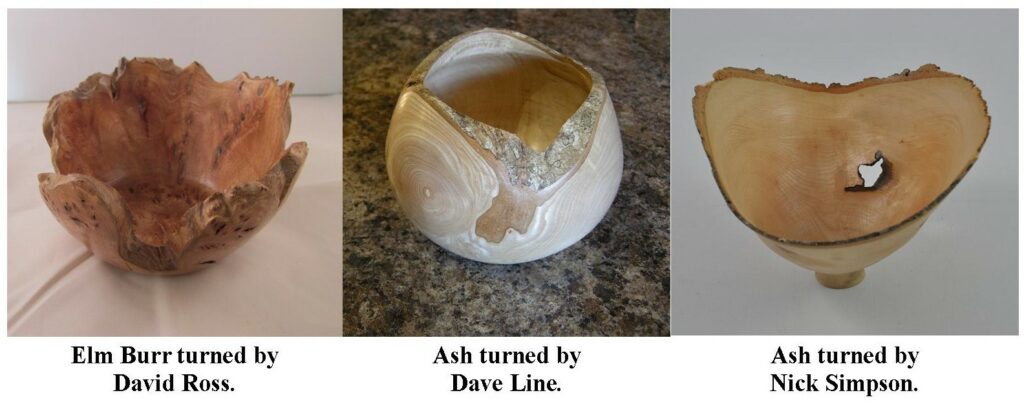 We hope to see you all there on Thursday evening, you will be allowed to mingle for the first time since 2020, you will not be seated. There will be coffee available and the usual raffle please be generous with both.
I had a request from Errol Levings to remind everyone about the availability of the woodturning smocks, he will be posting up a notice at the club, but if you would like to order a smock, speak to Errol at this weeks meeting, and he will give you all the details about size, colour and price.