Our latest training evening took place on Thursday 7th April 2022 organized by Nick Simpson our Training Manager.
There were 5 tutors with 5 trainees all making a shallow bowl as part of their training, we also had our Safety officer John Ruickbie present along with 2 other observers, Geoff Potter who is also one of the tutors, and Barry Cumming a club member who wanted to observe. The situation with observers is only available through prior arrangement with Nick Simpson our training manager.
We took a few pictures on the training evening, here are the pictures along with some information on what you will be seeing.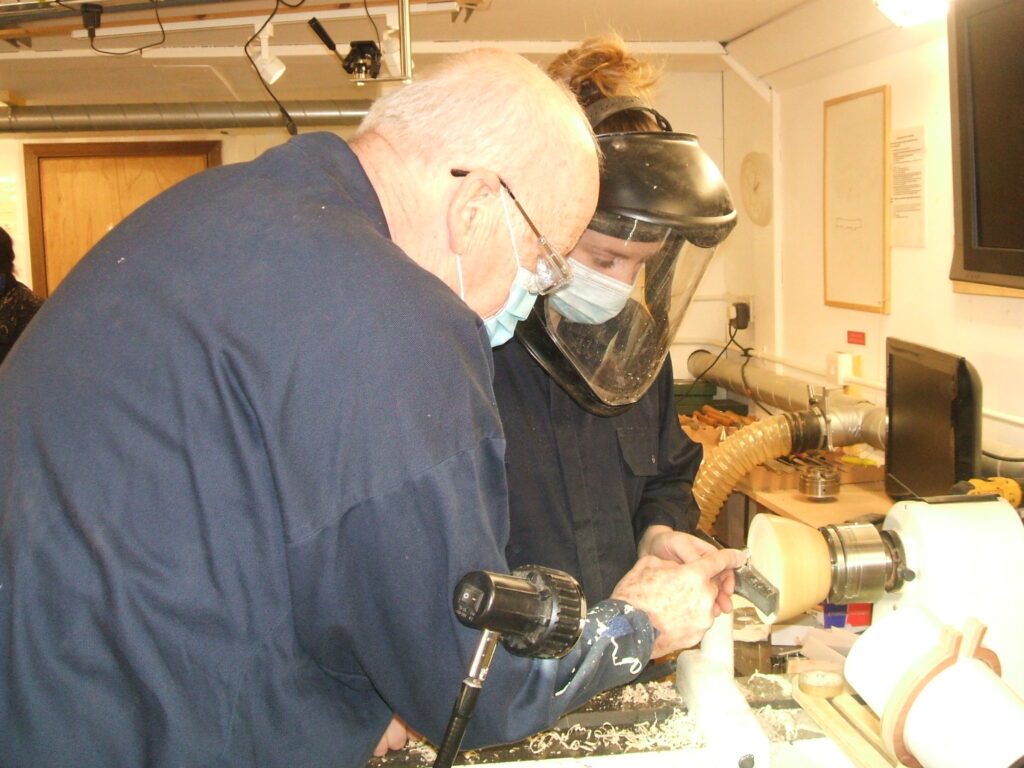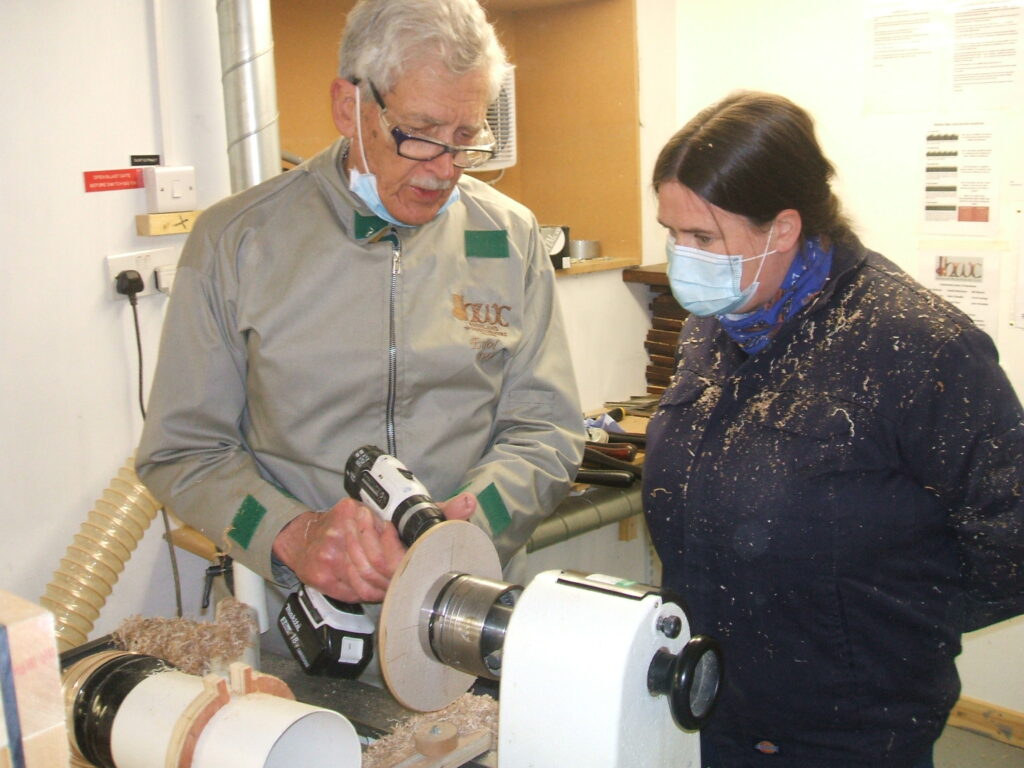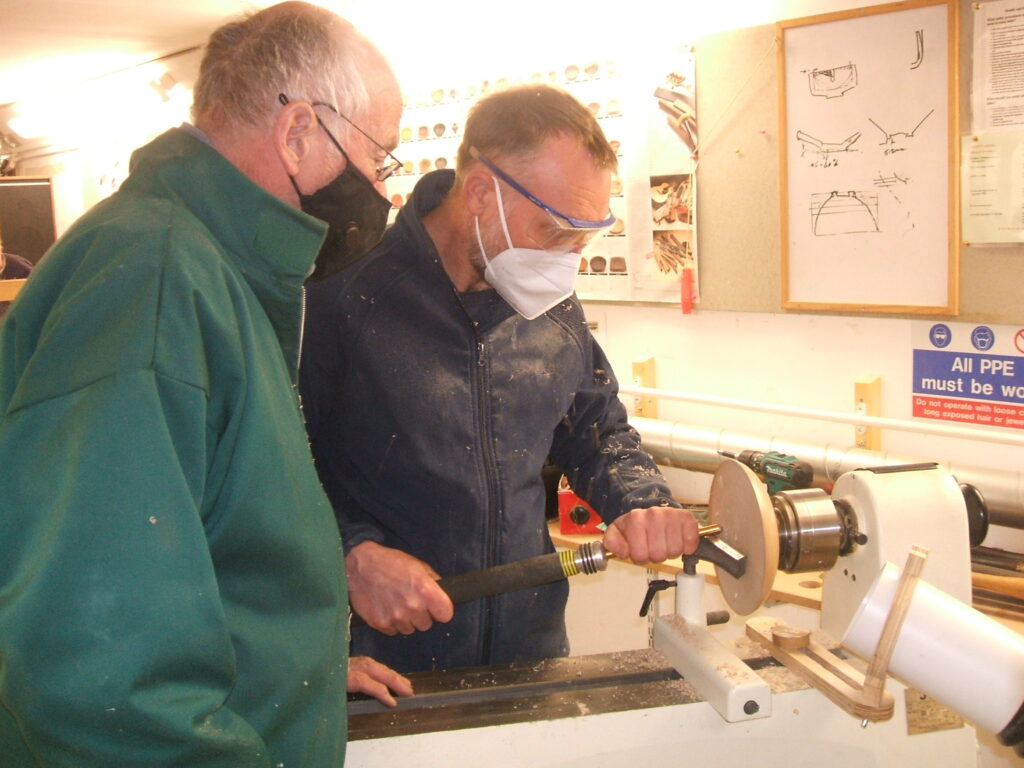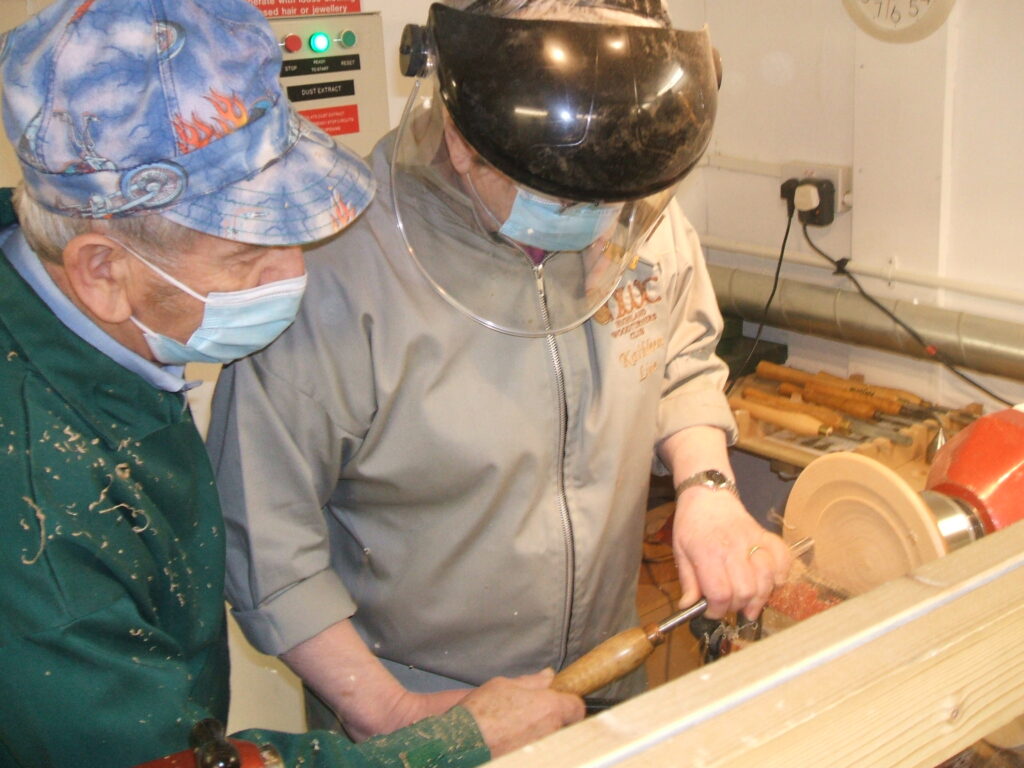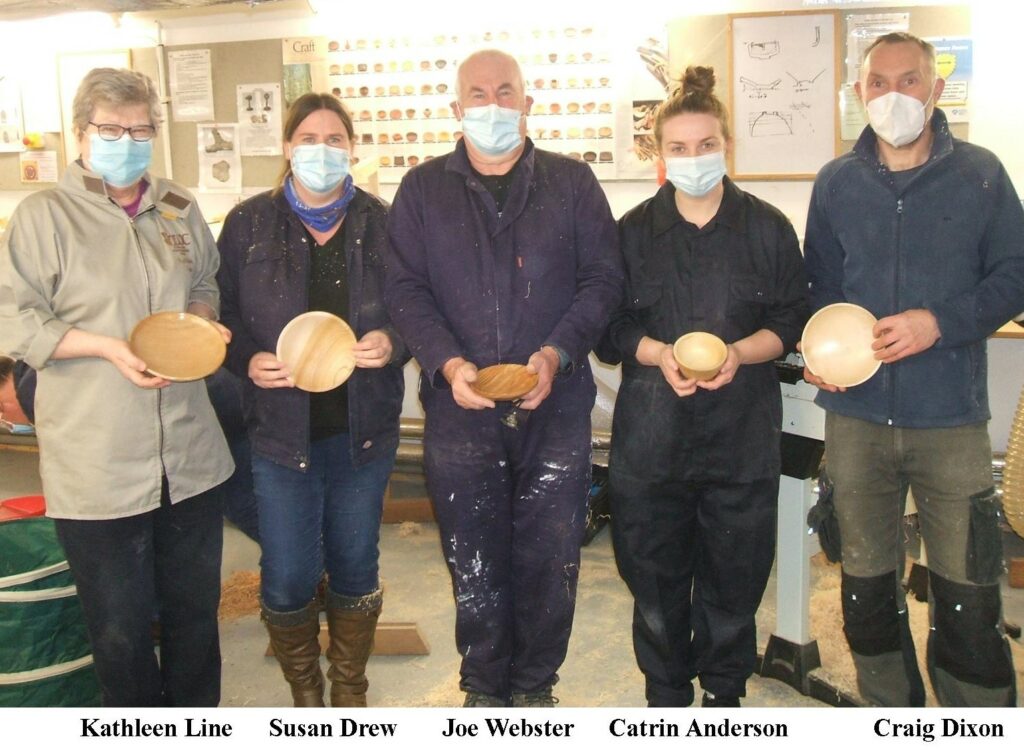 The observers found the training meeting very interesting, and our Safety Officer John Ruickbie was on the whole satisfied with the way it was handled, although he did mention that here were some instances of bad habits creeping into the tutorial that we needed to be aware of, things like moving the tool rest with the lathe running, and slowing the lathe down after being switched off by the use of a hand on the chuck, both these practices need to stop.