Start time 6.45pm.
Our next meeting is on Thursday 12th May 2022, it is being managed by David Ross and David will have all 5 lathes working. He has asked 3 of the demonstrators to make wooden Vase's or some sort of smaller items, he is also using 2 of the lathes for some teaching practices as a one off for this particular meeting.
You will still be able to observe at all 5 lathes and ask questions as before at any other meeting.
I have taken some pictures of Vase's and small items from our archives by way of examples to show you what you might be expected to see, here are those pictures.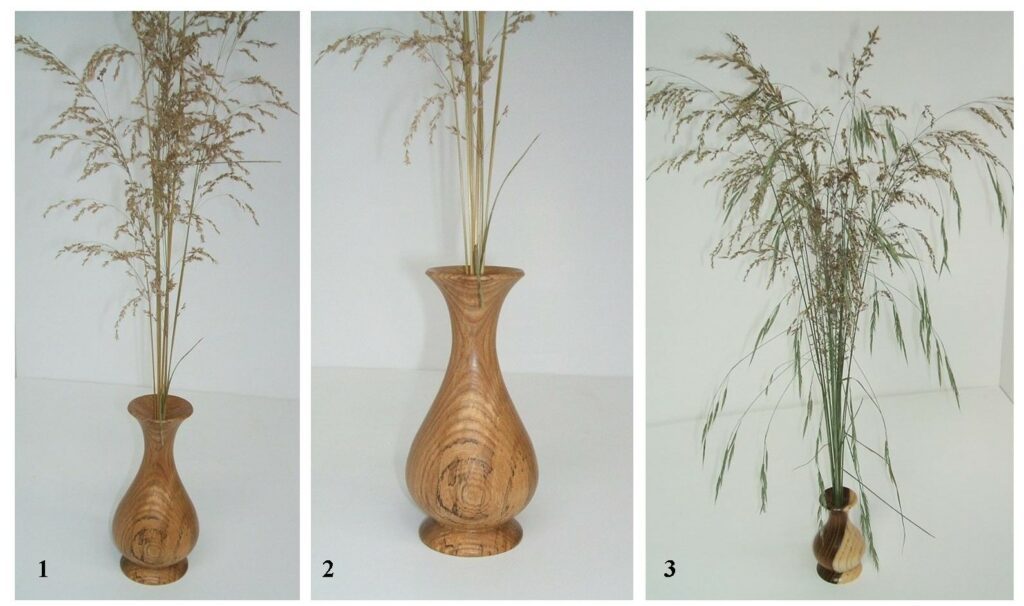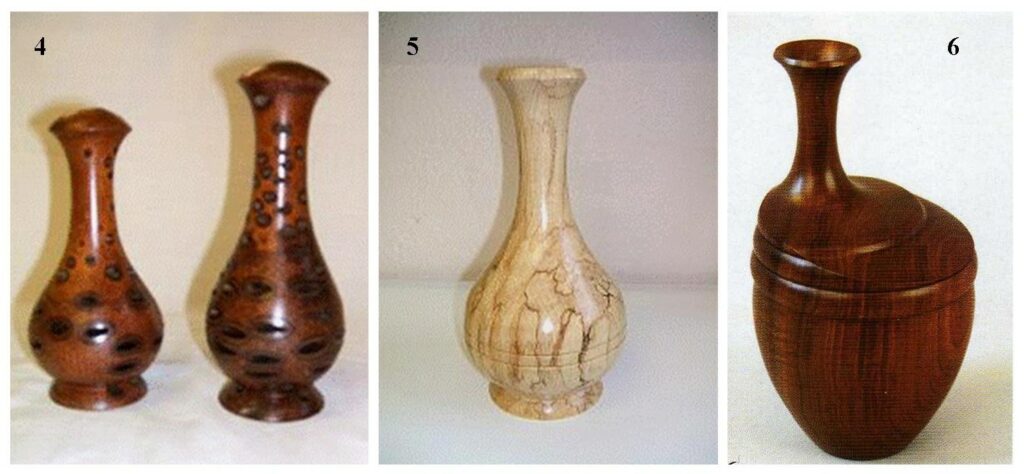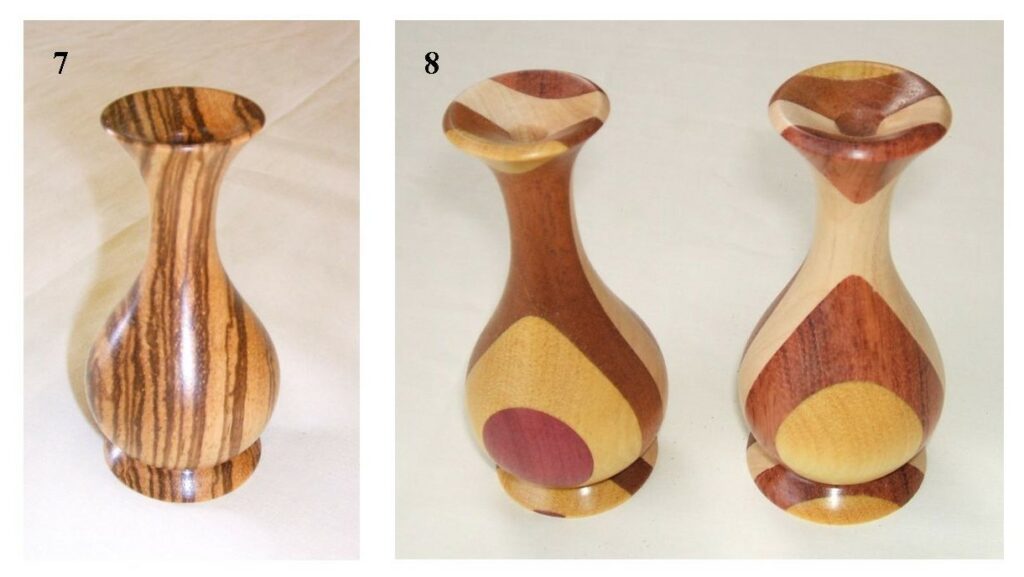 We are looking to have a good turn out and we hope you enjoy seeing how the turners go about their tasks, we hope it may inspire you to make some for yourselves.
Do remember to sign in, there will be coffee available as usual, and we will also have the customary raffle on sale, please be generous with both.