Start time 6.45pm
Our meeting this week on Thursday 26th May 2022 is all about making wooden boxes, the meeting is being managed by Alan Geddes, he will have all 5 lathes working and all will be making wooden boxes of various descriptions. I know that at least 2 of the turners will be using some Laburnum blanks we received during the pandemic in late 2020. Laburnum is a beautiful wood to work with, very dense, excellent for boxes.
I have looked back through our archives and found a few pictures of wooden turned boxes, here are a few of them, hopefully to give you some ideas of what might be made on Thursday, but whatever is made you will all be able to observe.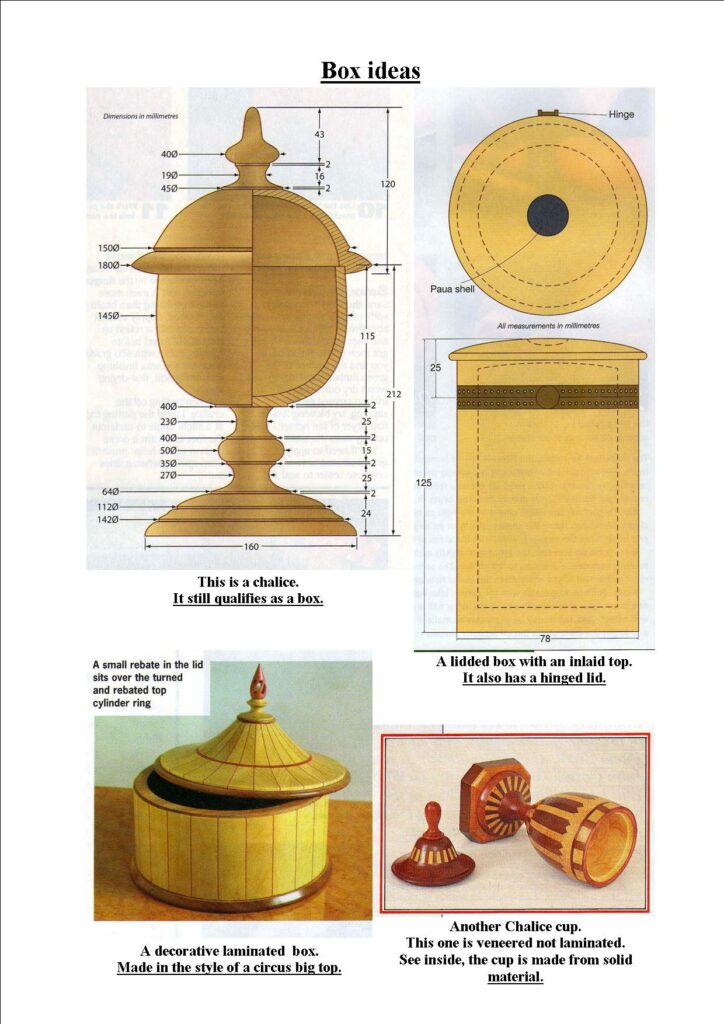 We are as usual looking for a good turnout, coffee will be available as will the meeting raffle, please be generous with both, and we look forward to seeing you there.