Our latest training day was on Thursday 19th May 2022, we had all 5 lathes in use along with 5 tutors. Most of the pupils were on their 2nd or 3rd training days, along with one trainee on their first session. Some finishing off their bowl work training and now starting on spindle training whilst the others were already doing some spindle training, and one pupil just starting with the bowl work.
The evening started with our Training Manager Nick Simpson giving his customary talk on the use of PPE and safety on the lathes.
Along with the 5 pupils and 5 tutors we had 2 observers in attendance. As one of the observers I took a few photo's of the proceedings throughout the evening, here are those pictures along with some information on the pictures .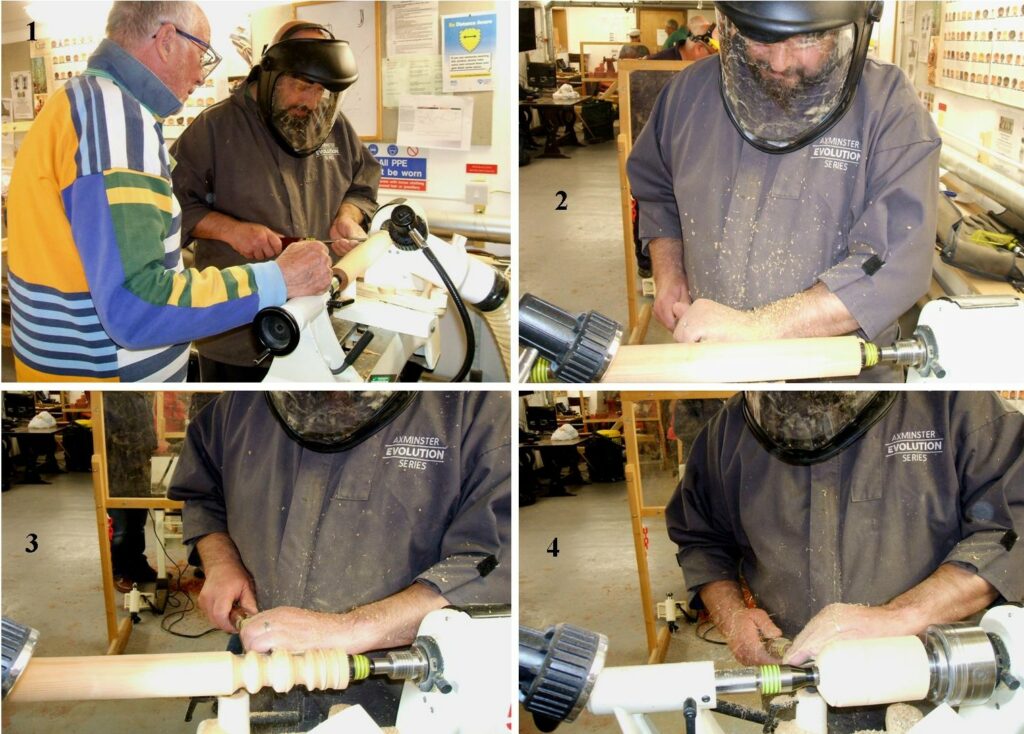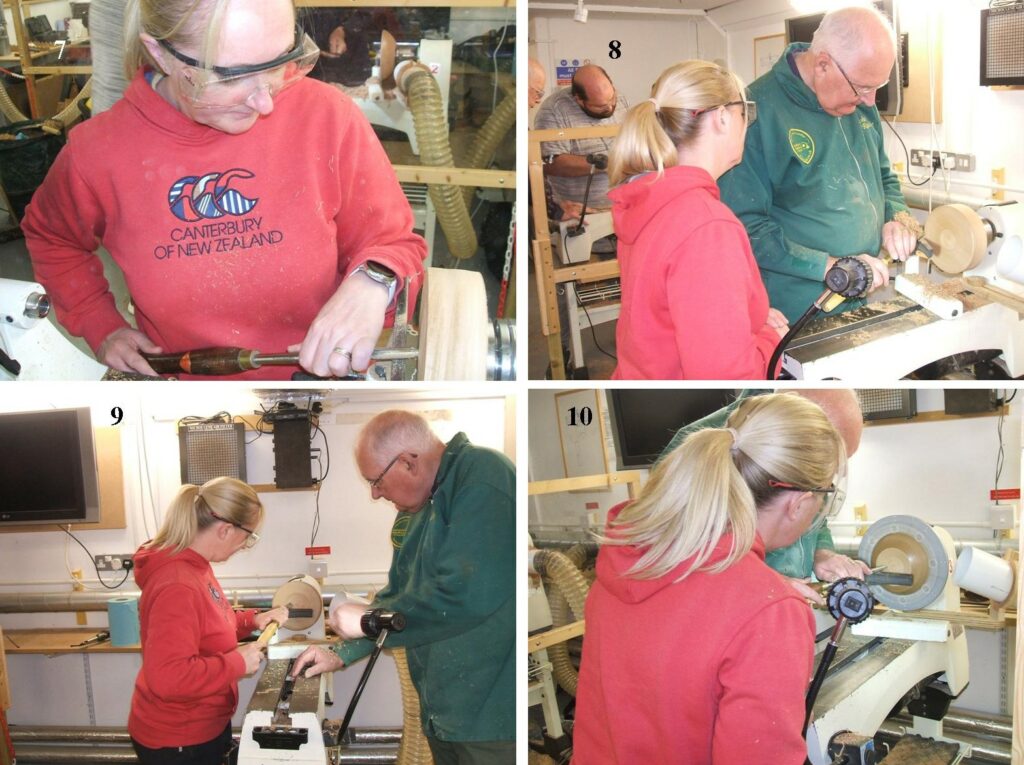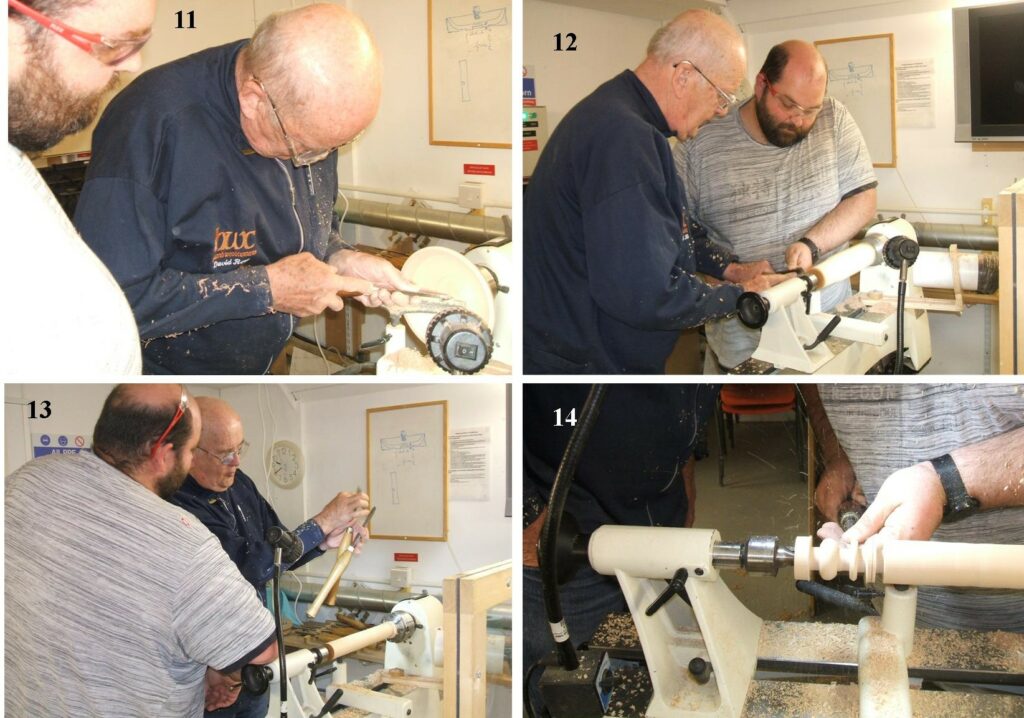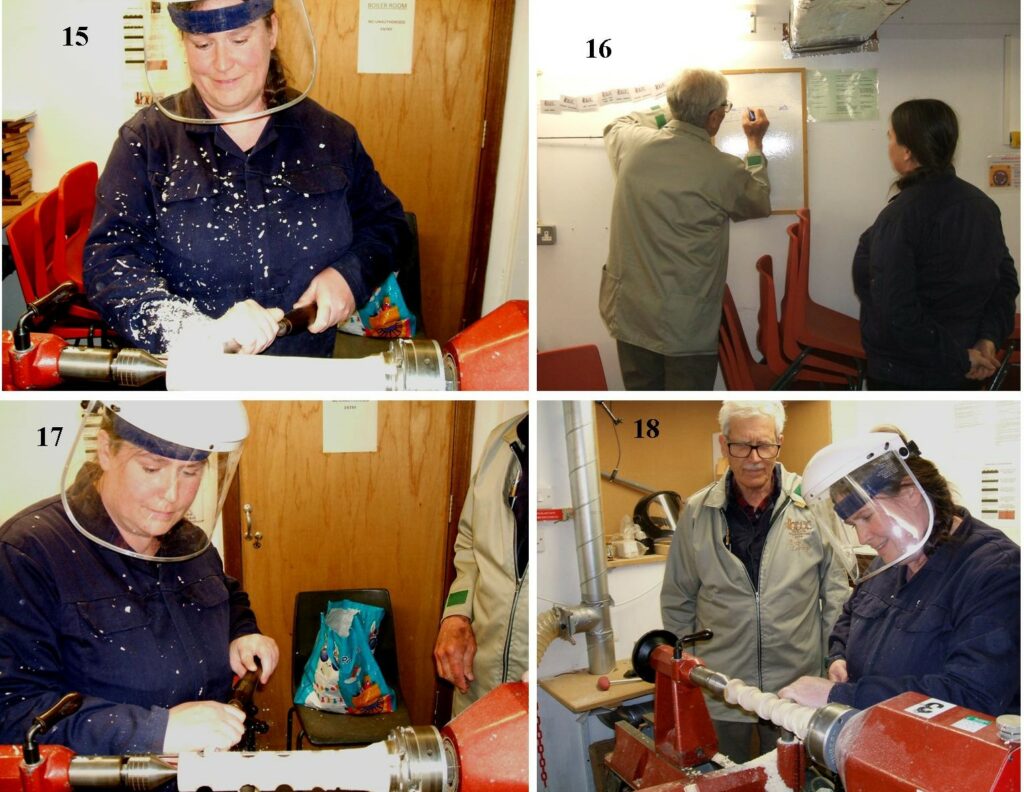 The training session ended at approximately 8.45pm and it was now time to do the clean up, just after that I got a picture of all the pupils and their evenings work, here is that picture.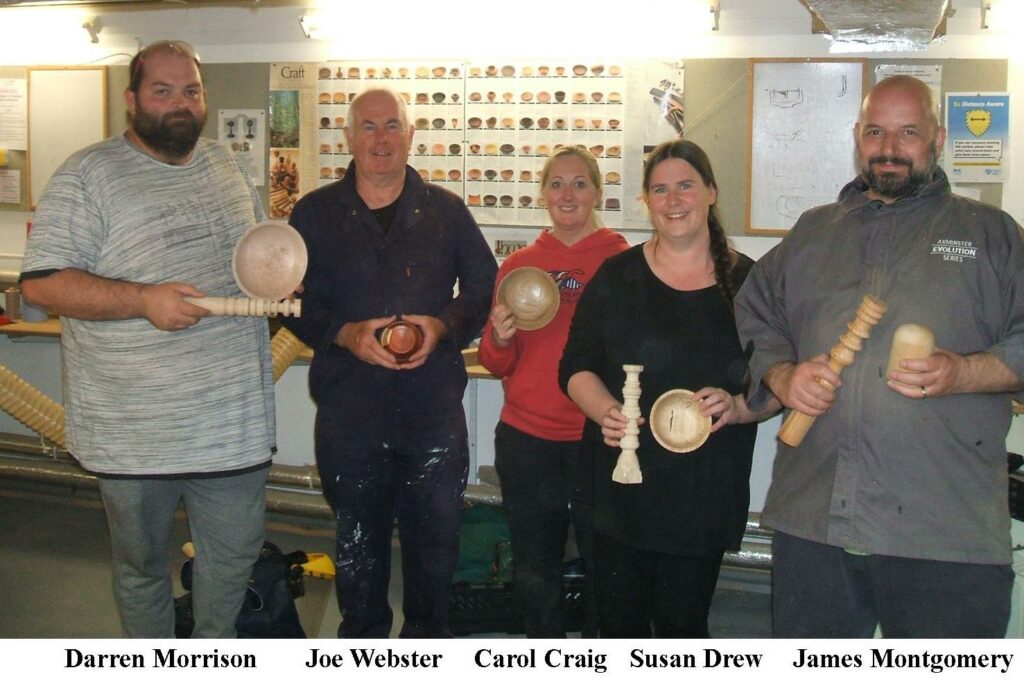 That ended the training session for this evening, the next training session would be on June the 2nd 2022.
A big thank you to Nick and the tutors for their organisation and dedication in making all of this happen.