Our virtual meeting this week on the 8th July 2021 is being organised by Errol Levings, it's going to be all about making candlesticks, all types of candlestick, whatever your imagination comes up with, you can go traditional or use nightlight candles or even some of the really fat candles, no matter what as long as you finish up with a candle or candles in your project.
Errol has sent the instructions on how to make an Offset candle stick, all the HWC members will have received an email from Geoff our secretary with an attachment on how to make this type of candlestick. Some time ago Errol did a demonstration at our club premises doing one of these, he would very much like to see some of you having a go at making a similar candlestick using his instructions.
For those who won't receive the email I have put some of the details that Errol had in the instructions in this post for you to see of Errol's offset candlestick.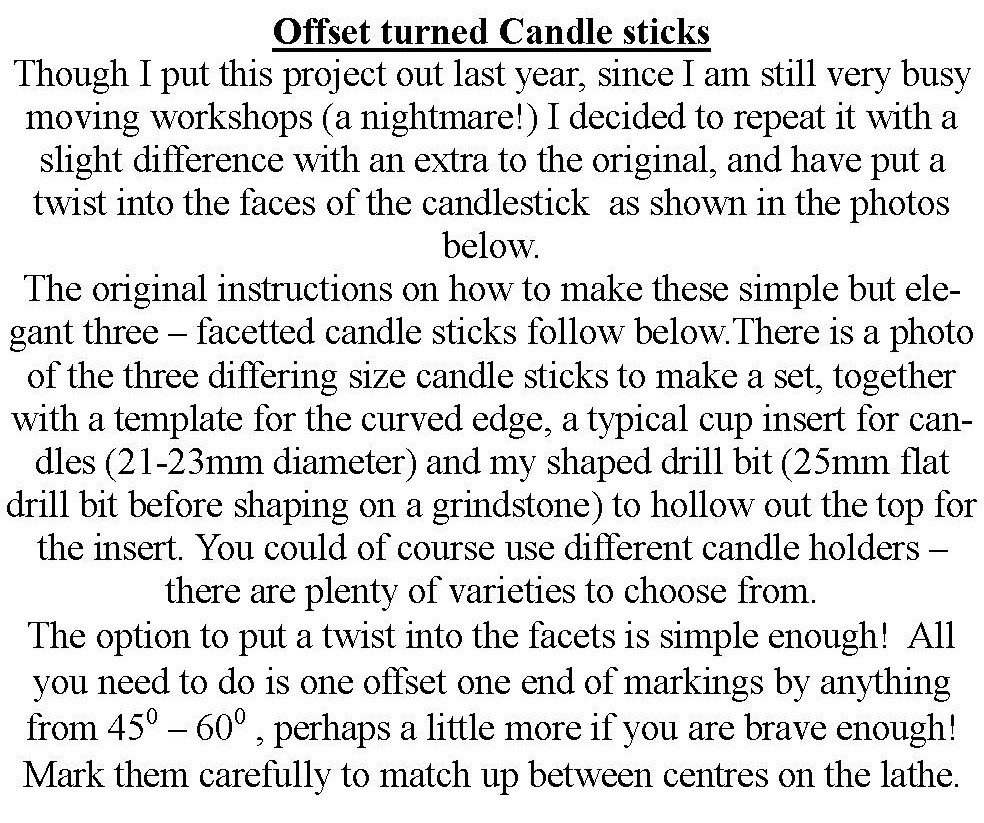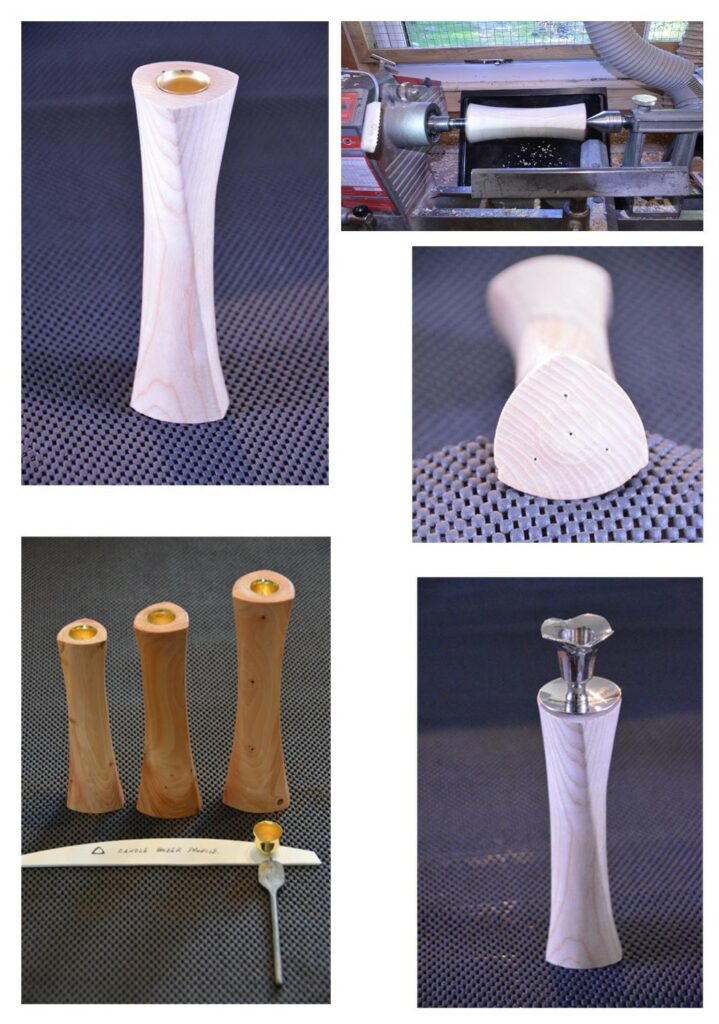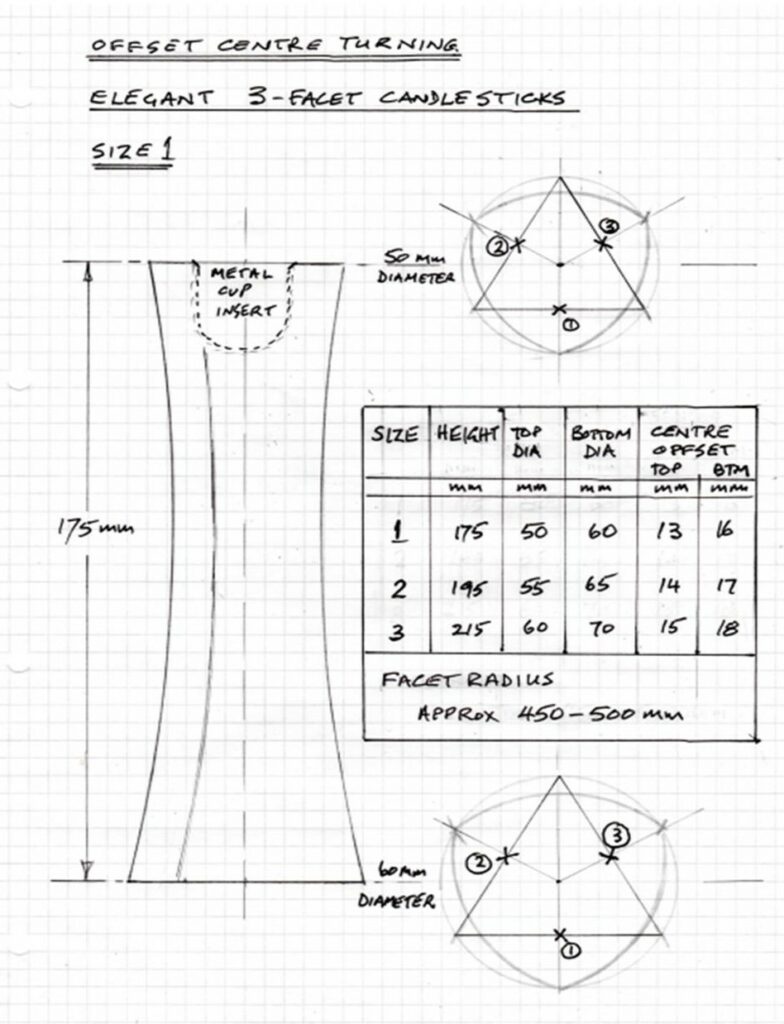 Here are some of the important information details that you will need to make this candlestick, a full explanation on how Errol made the candlestick is on the email sent to all HWC member but we do hope non members looking at this can work out the rest and if so we would like to see the results, you do not need to be a member to get your work published on our web site, visitors are very welcome.
You do not need to follow this if you have an alternative style or idea for a candlestick that is your choice, we would like to see whatever you make.
You will have until Friday 9th July 2021 to get your pictures to me, not forgetting some accompanying text, send them to me at,
a.j.mutch4321@btinternet.com
Do remember the clubhouse remains closed.