Our next virtual meeting will be on the 15th October 2020, the subject matter is pens, it was to be organised by Jim Kelman but with the Covid-19 restrictions still being in place this meeting will now be held virtually. You are all invited to make a pen or pens, they can be made from any material you wish, be it wood, acrylic or even metal just as long as you make something. You could also use this meeting to make anything that contains a brass tube, like a key ring holder or an atomizer.
There may be some of you who do not have any of the brass tubing or the pen mechanisms, in which case we would be very pleased to see any entry you wish to put forward.
Here are a couple of pictures of pens made in previous meetings.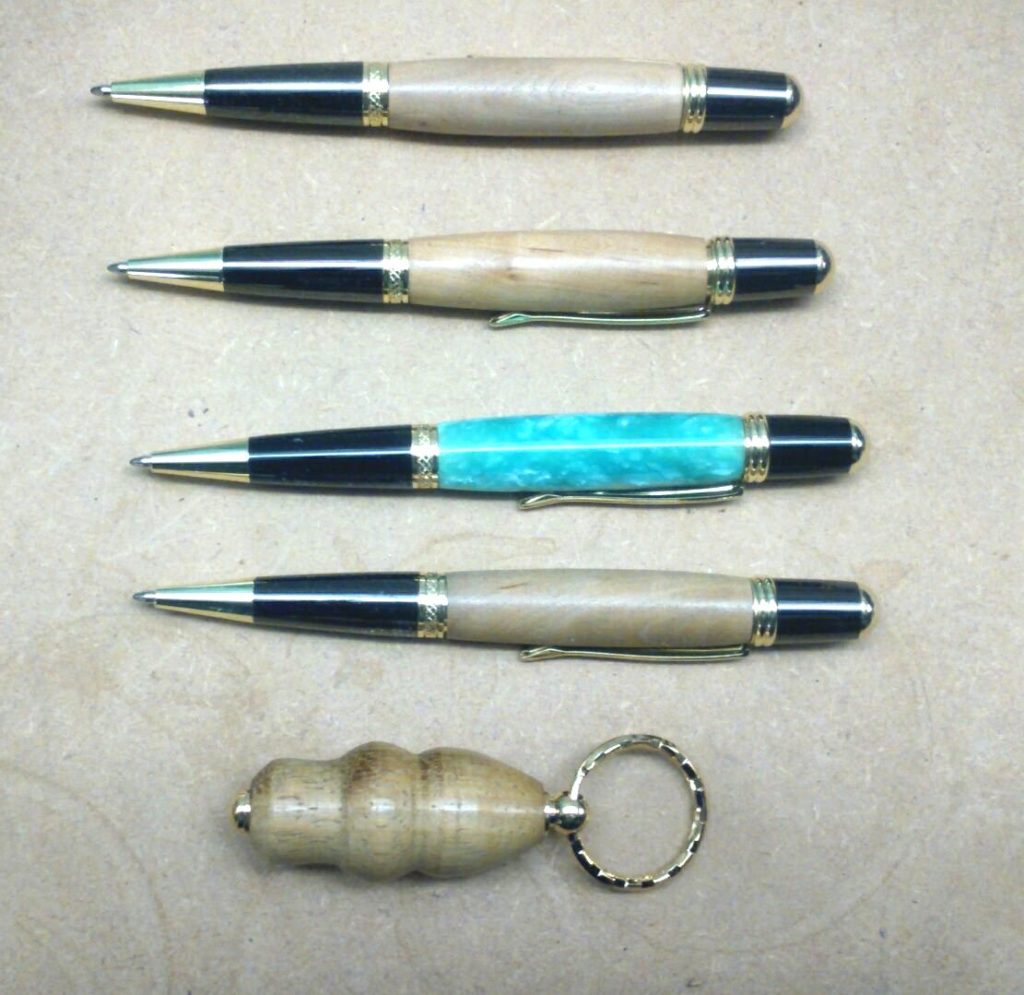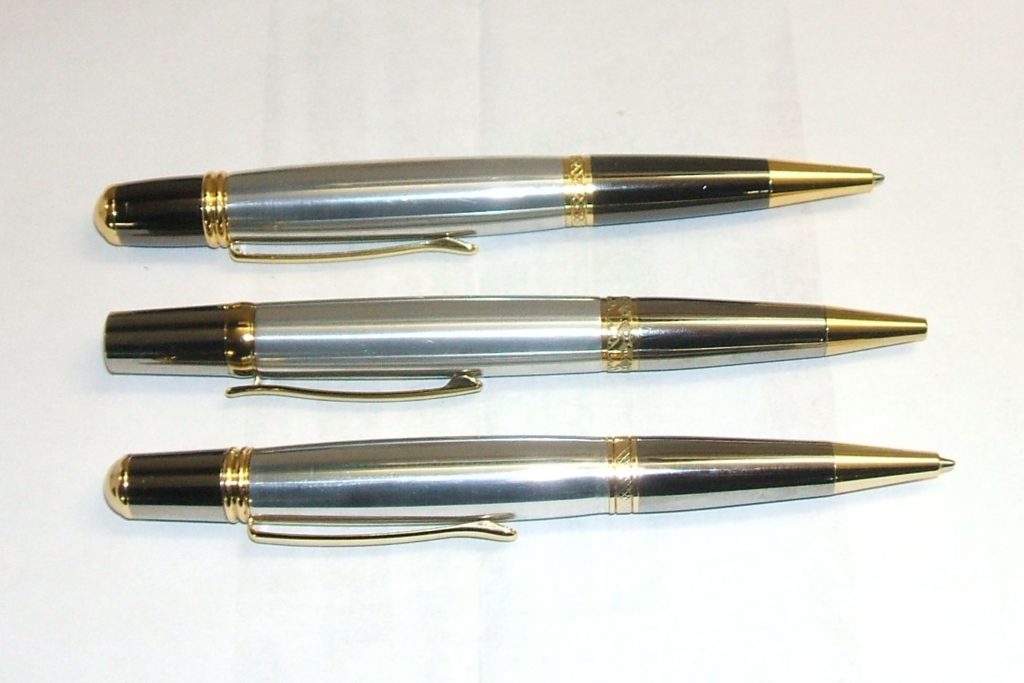 Do try to take part in this meeting, we would all love to see your examples.
You will have until the end of the day on Friday 16th October to send me you pictures.
Send them to me at, a.j.mutch4321@btinternet.com
Do remember the clubhouse remains closed.