Our club meeting on the 11th July 2019 was organized by John Cheadle, he arranged for the club to have George Burgess come and do a talk on how and where to source wood for turning. George had been a chairman of this club in it's early days but said he had not been to the club for the past 5 years, although a lot of those present then were no longer members, the present members were more than happy to see him return to the club if only to do the talk. George started his talk by saying that the easiest way to get blanks was to buy them from a specialist wood supplier catering for the woodturner, the down side of this was that the blanks can be quite pricey. He then offered alternatives on how and where to get suitable wood. He suggested going to your local joiners shop and offering to buy offcuts, whilst these would be dry and useful the choice might be quite limited, another approach could be your local sawmill, here the problem might be how dry they were, your own firewood pile might reveal something, get in touch with any local tree surgeons, again there could be a problem with how dry the wood is. Old fallen trees, go and ask if you can remove some of it. Finally, green timber, easier to work and usually free but time would be required to dry it or working it wet.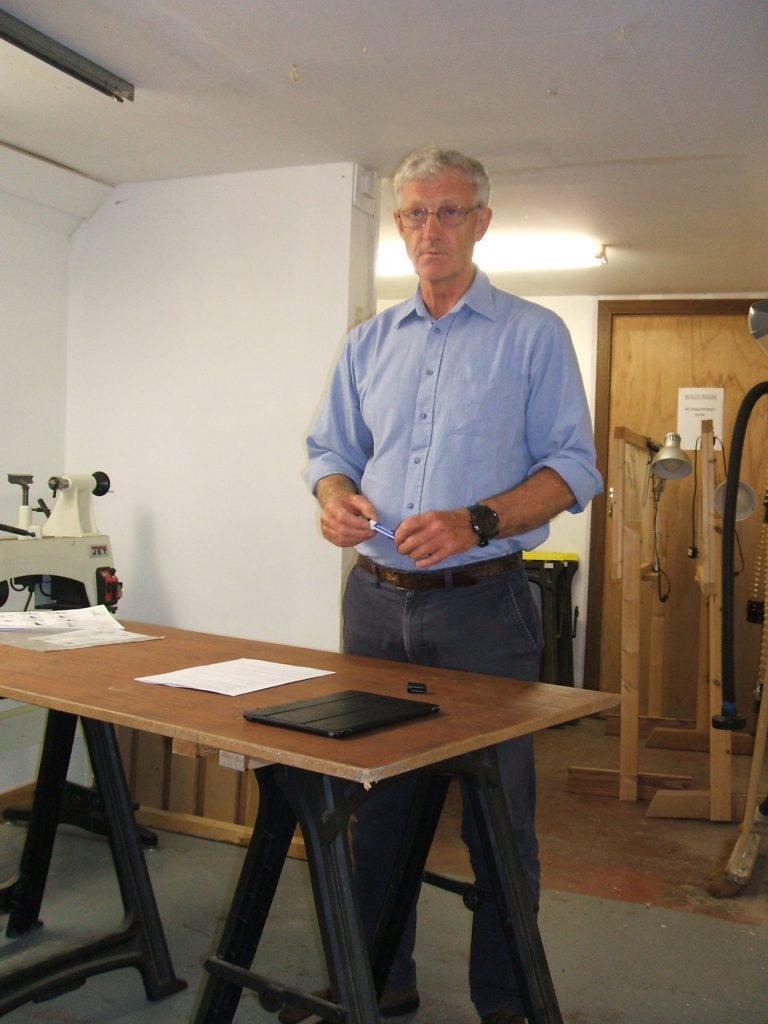 The next part of George's talk was all about cutting and drying the timber. he discussed the various methods of cutting like through and through and quarter sawn plus natural edged. He showed some pictures of an Alaska Mill that he had used for milling boards, this is a chain saw mill and went on to discuss the use of the mill including all the safety aspects. He then showed a log of wood that had a few shakes on either end and went on to discuss what was happening with this log.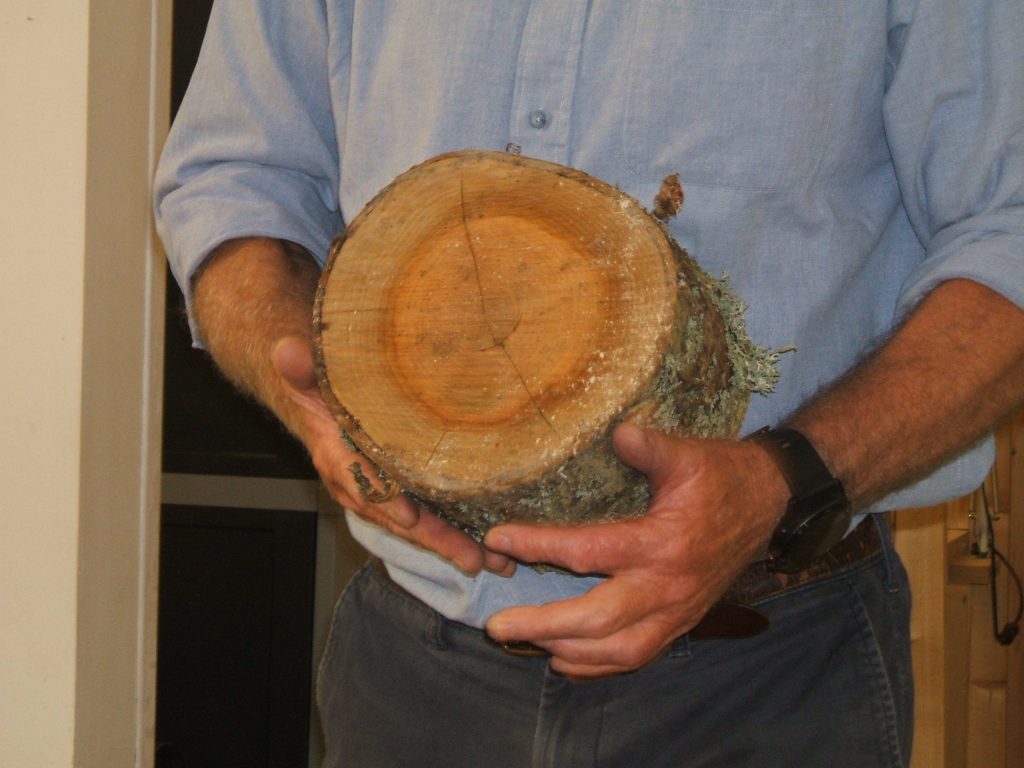 His next subject was drying the timber, how to store it, where to position it when drying, how long it would take and to allow a good air flow round the wood. He also discussed the possibility of spalting your own wood and how that comes about. He mentioned the importance of looking for the pith (the centre of the growing rings, and not the centre of the log) that this should be cut through in all occasions. His final talk was all about the difference encountered in different woods like fruit woods being difficult to dry without any degrade and how to choose the best bits from a plank or log, he had several diagrams that he used to show exactly where a bowl would have come from a tree. George ended by asking for any questions from the members, several questions were asked and answered.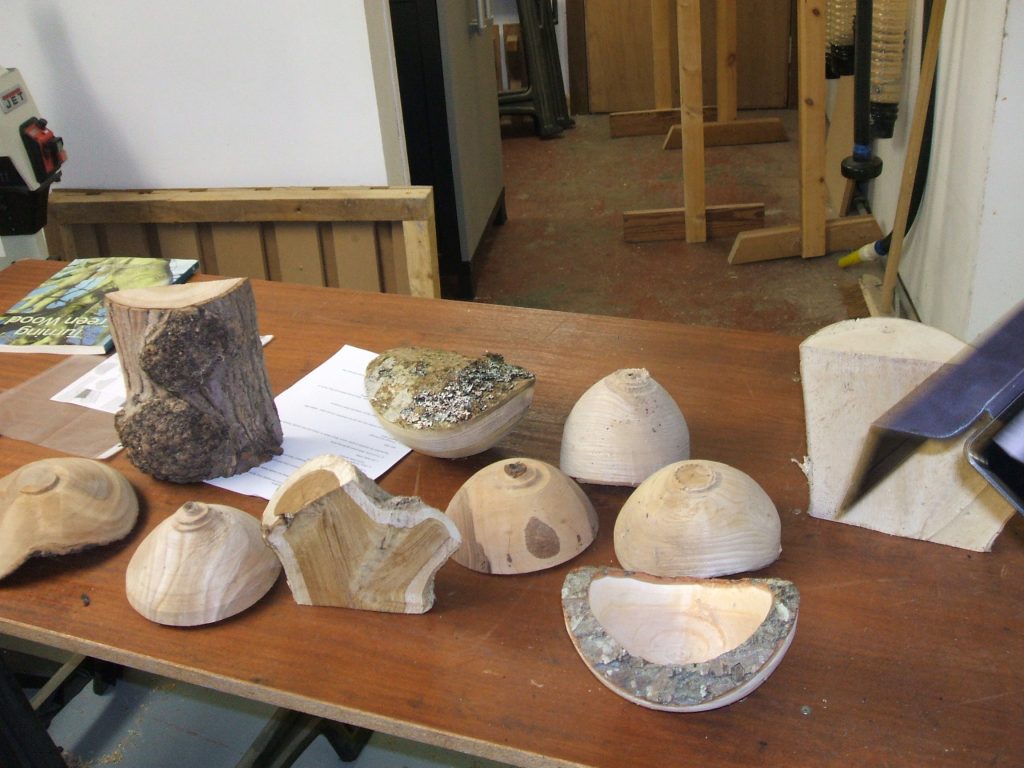 The talk ended with the Vice Chairman John Cheadle thanking George for his excellent talk. It was appreciated by all of our members with some individual discussions taking place with George for some considerable time after the talk was over.