Saturday 27th July 2019 is our annual all day woodturning event. There will be 3 turners working the lathes, the event has been organized by John Cheadle. There will be some refreshments available and he has also arranged for a woodturning supplies business to be there selling items relevant to the woodturners.
Date Saturday 27th July 2019.
Venue HWC premises in Munlochy.

Timetable.

0950 Hours Introduction by John Cheadle.
1000 Hours Demonstration by Alec Mutch.
1145 Hours Short break for refreshments.
1200 Hours Demonstration by Gary Lowe.
1345 Hours 2nd Refreshments break.
1400 Hours Demonstration by Mark Sutton.
1600 Hours closing remarks by John Cheadle.

Entry

Members – Free.
Guests – £5.00.

Catering

Free tea and coffee.
Bring your own pack lunch.
Raffle as usual.
Sale of wood and equipment .
The demonstrations will be a natural edge bowl made by Alec Mutch, a textured dish made by Gary Lowe and a Diptych or Triptych made by Mark Sutton, for those unfamiliar with what a Diptych or Triptych is, they are a set of 2 or 3 associated artistic works.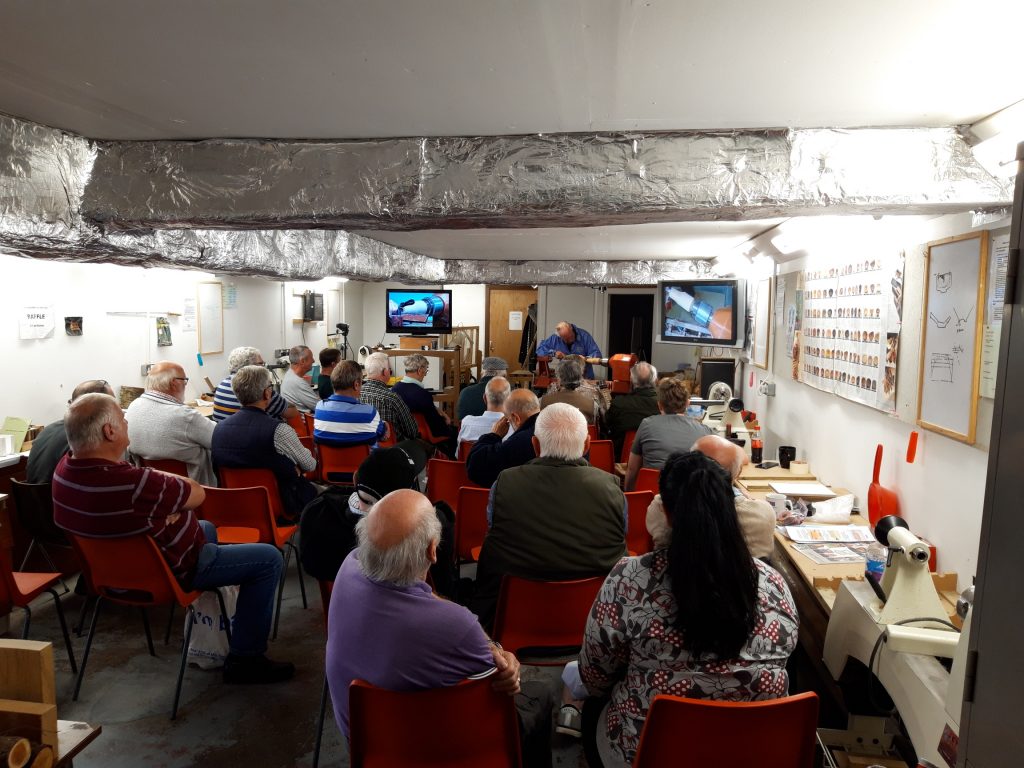 We are looking forward to seeing you all here , a good turnout is expected.