Our meeting on Thursday 21st July 2022 was organised by Geoff Potter, Geoff's theme for the evening was making shallow bowls and platters, there were 5 turners involved using all 5 of the club lathes.
There were a variety of different styles of bowls and platters being made, some were able to finish during the demonstrations whilst others would need to complete their projects at home, time simply ran out before some of the projects were completed. The attendance from the members was very good with lots of questions being asked from the turners.
Most of the pictures in the following presentations were taken by Alan Geddes.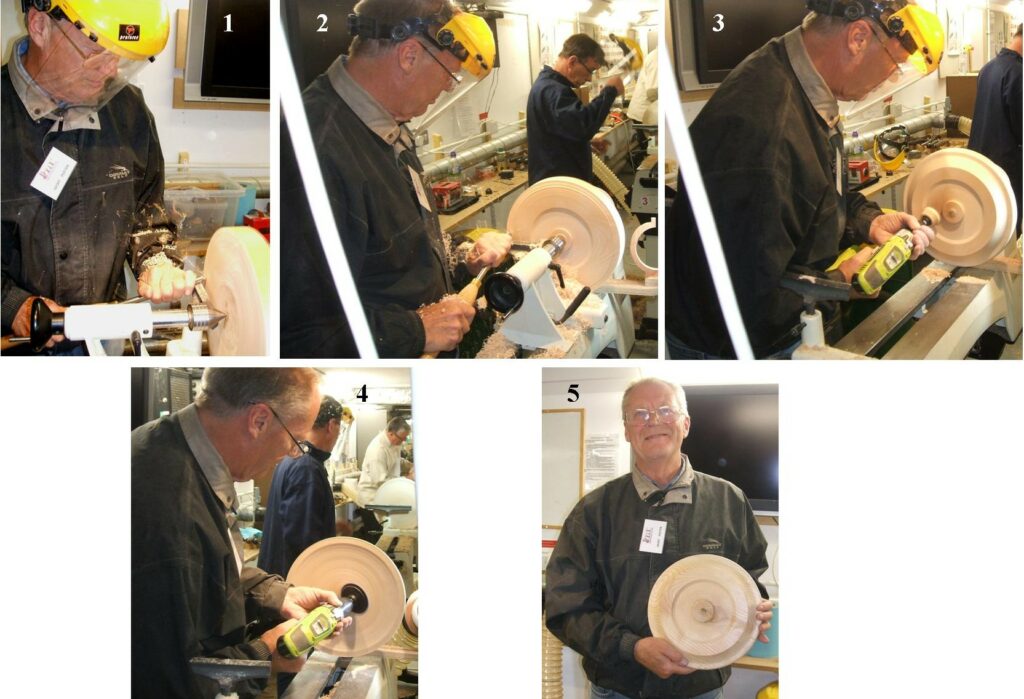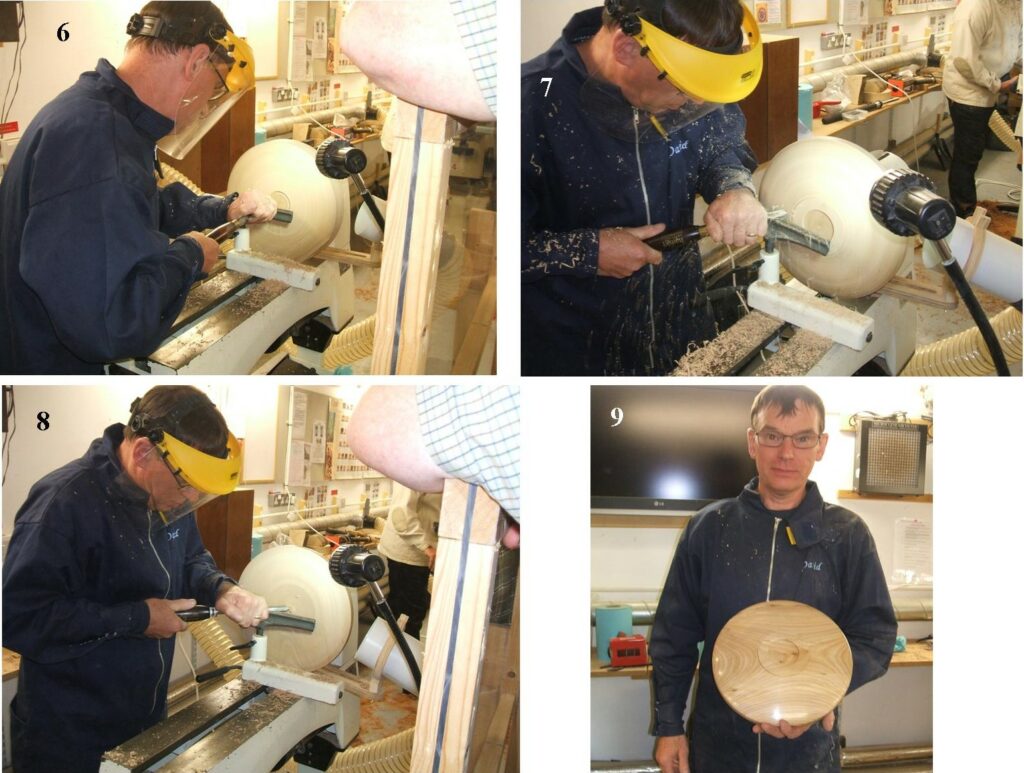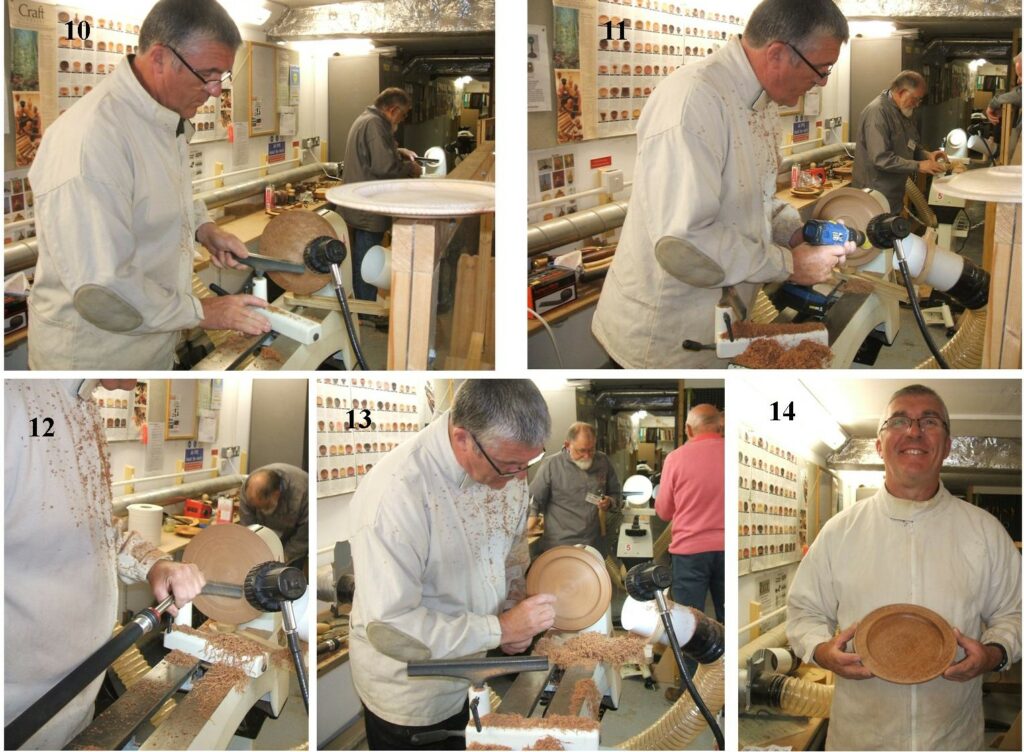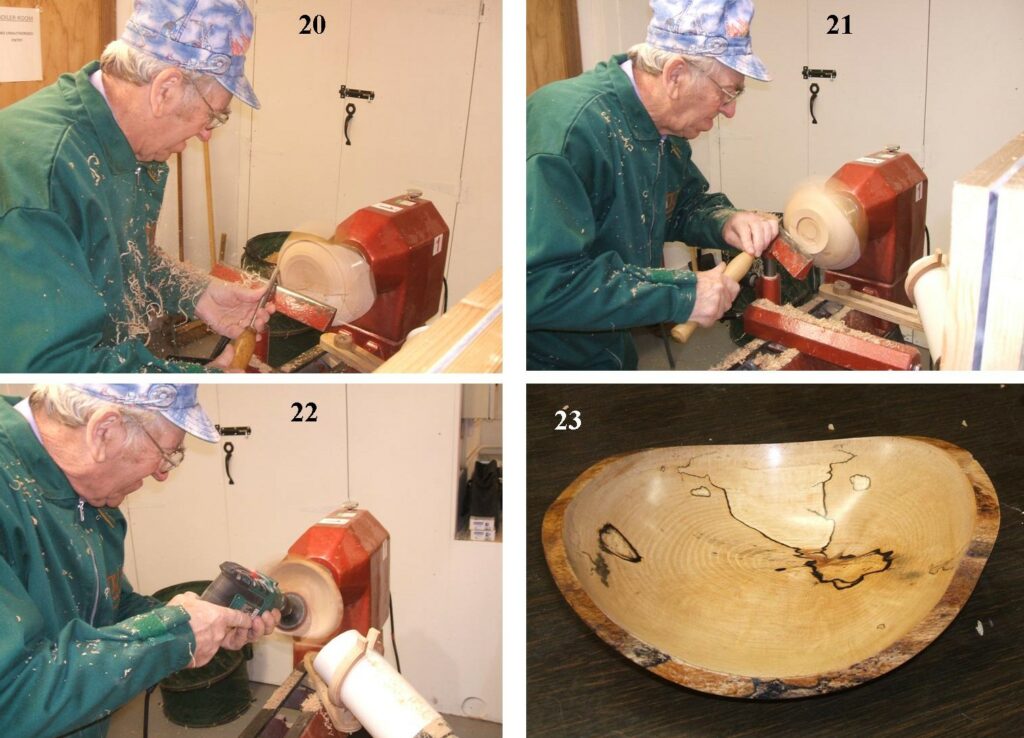 The evening went very well, all 5 demonstrators received a similar amount of viewing from the members, but the time is seldom enough for everyone to finish their projects, however the members seemed to be very pleased with the evenings endeavours.
Our next meeting is on the 4th August, it will be managed by Dave Line, Dave is going to explain what to do to make some segmented turnings, we are looking for a good turnout, this should be a very interesting subject to listen to.