Start time 6.45pm
Our next meeting is on Thursday 21st July 2022, it's being organised by Geoff Potter, there should be all 5 lathes in operation and the subject matter for this meeting is making shallow bowls and platters.
This is a very large subject to predict what exactly each person will be making, it could be a fairly plain shallow bowl, or a bowl with a broad lip and possibly highlighted in some way, or it could be a shallow natural edged bowl or even a piece of Burr wood used. Whatever is being made I'm sure it will be of interest to you all.
I went back over our archives for some pictures of the type of thing we may see at this meeting, and here are a selection of them.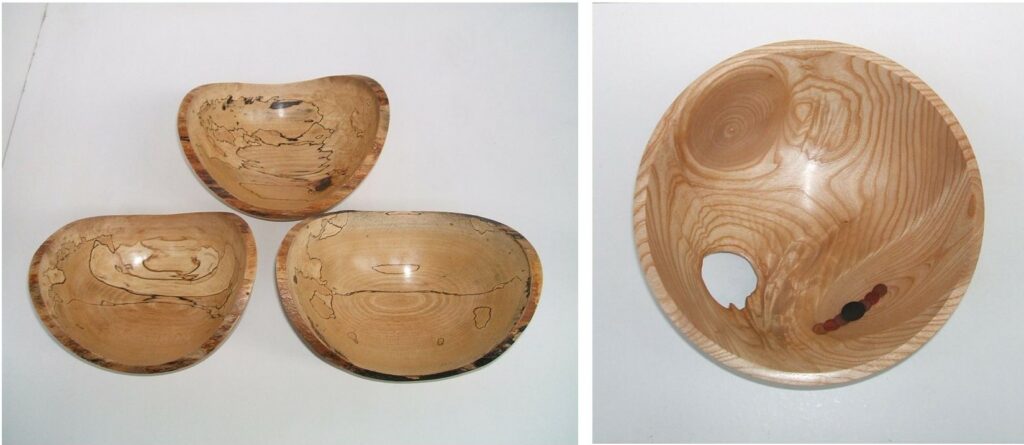 I hope you enjoy looking through our archives of pictures, it's good to see what we have done in the past.
We are hoping for a good turn out as usual, our fortnightly raffles will be on sale as usual, please be generous and coffee will be available if you just leave a donation, thank you.