Our meeting on Thursday 28th April 2022 was a Showtime meeting, it was managed by Peter Lawrence and compered by Alec Mutch. The participation from our members was excellent with 12 members showing a total of 46 items, the turn out for this meeting was very good and the response to the members showing their wares was also very good with a hearty round of applause for each of the participants as they completed their presentation.
A lot of photos were taken at the meeting, I have selected out a good selection of photos that covers all the members who participated. The pictures were taken by Nick Simpson, Jeff Buttress and me, although I only did the pictures of the show tables at the end of the presentations.
Here are those pictures, they were taken as they were being presented by each club member.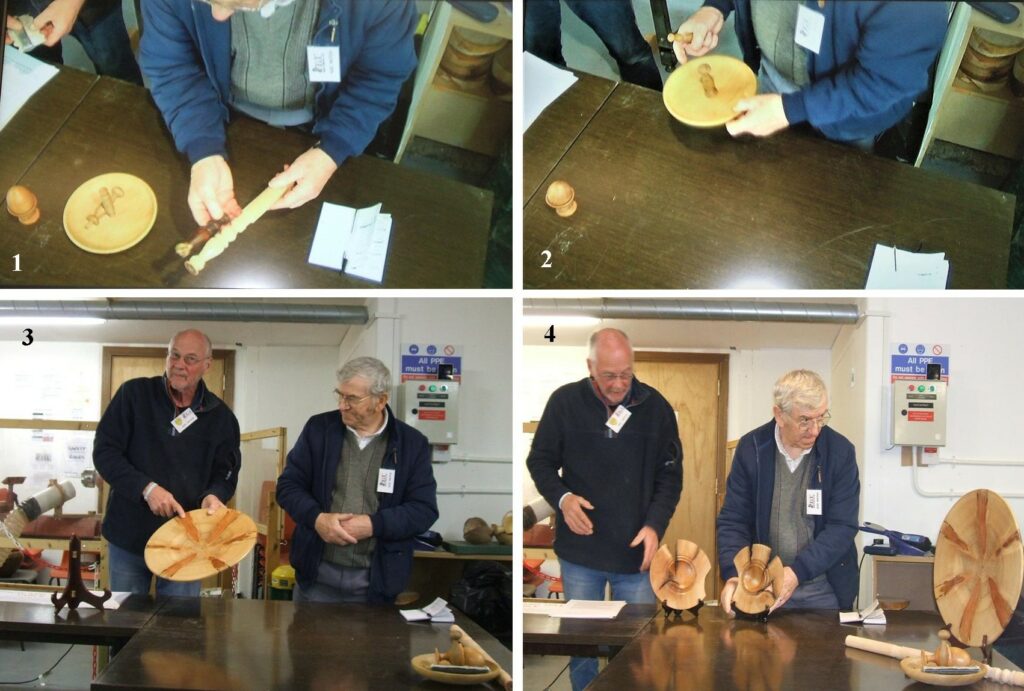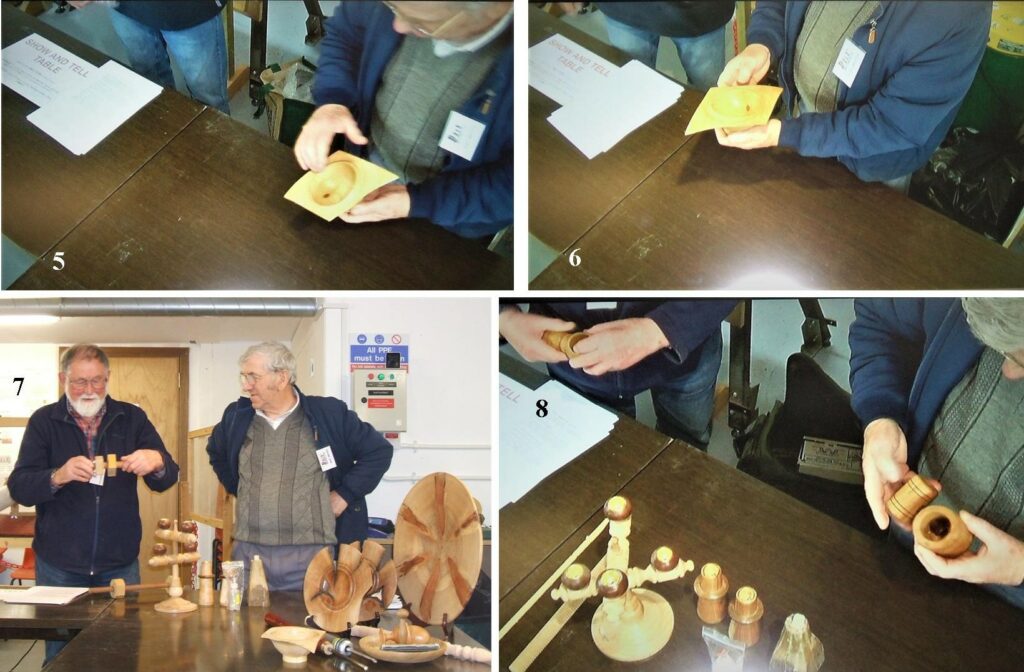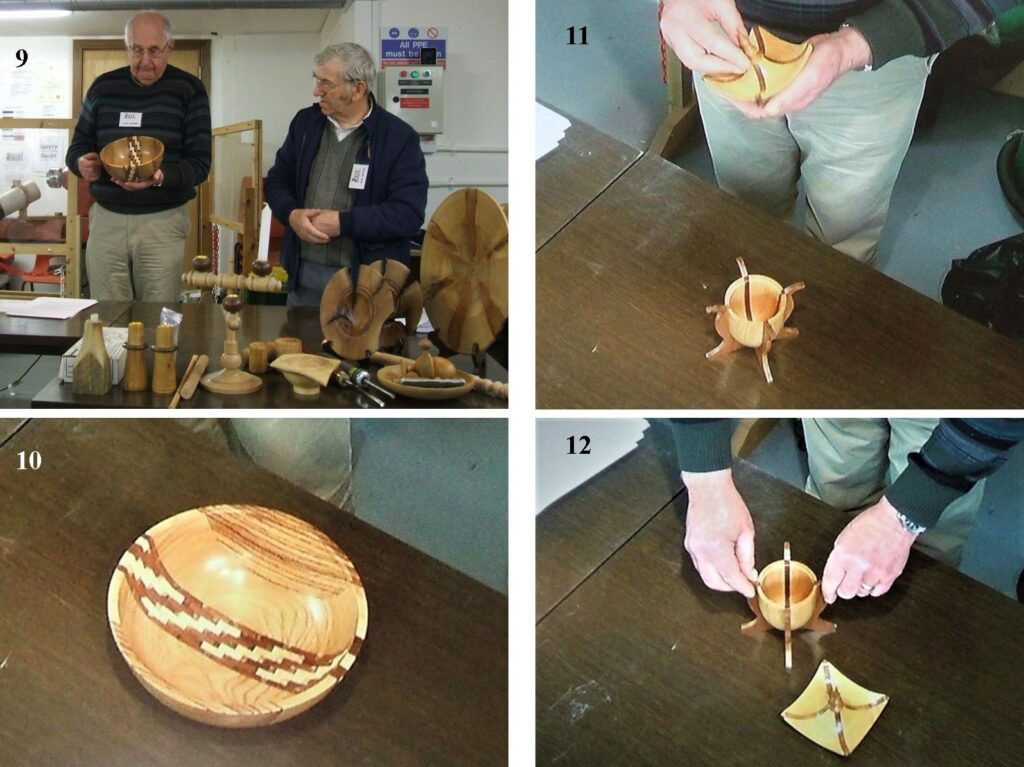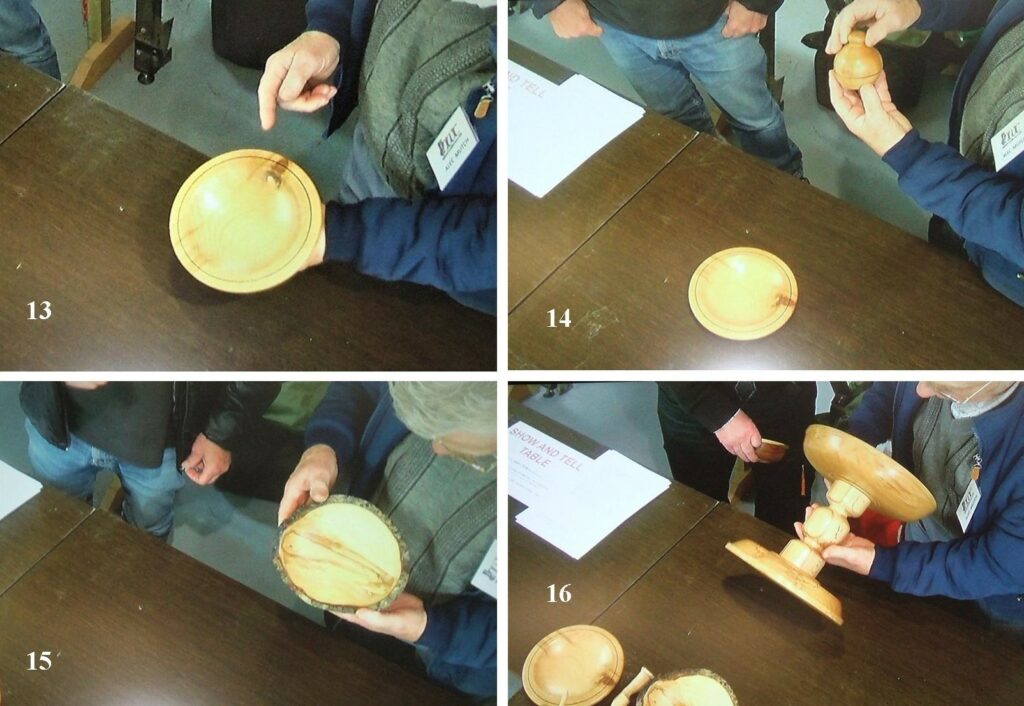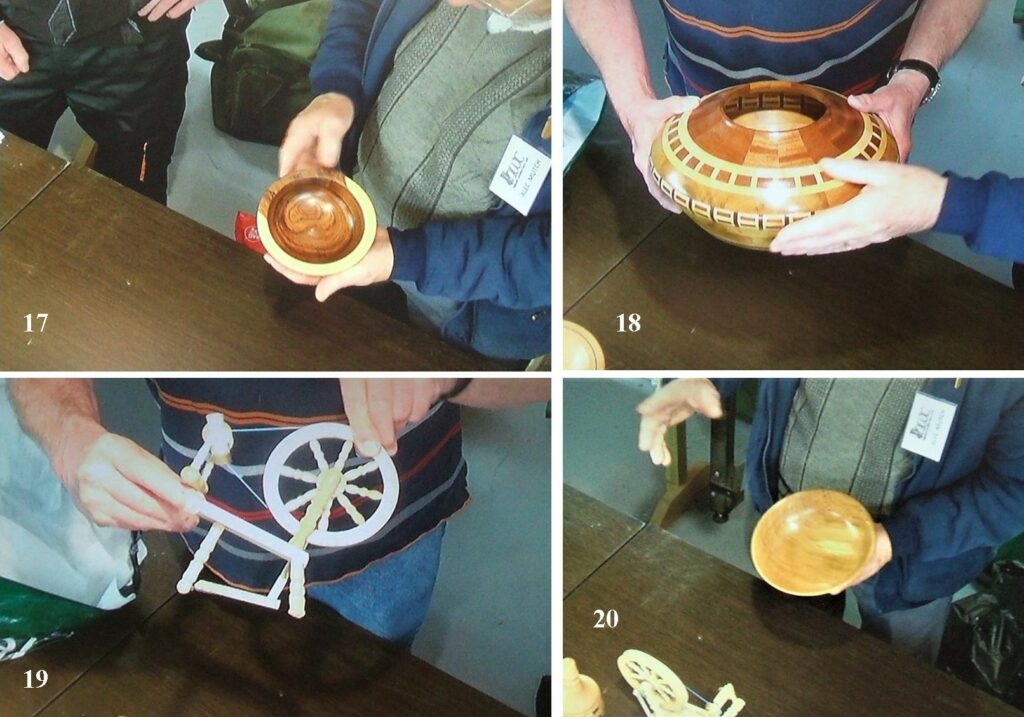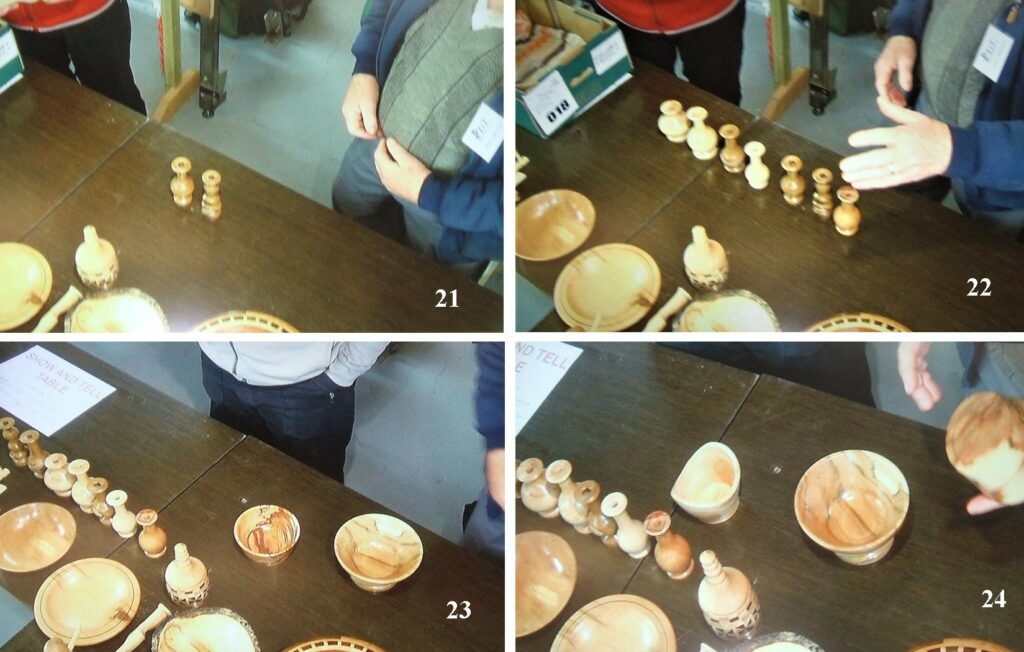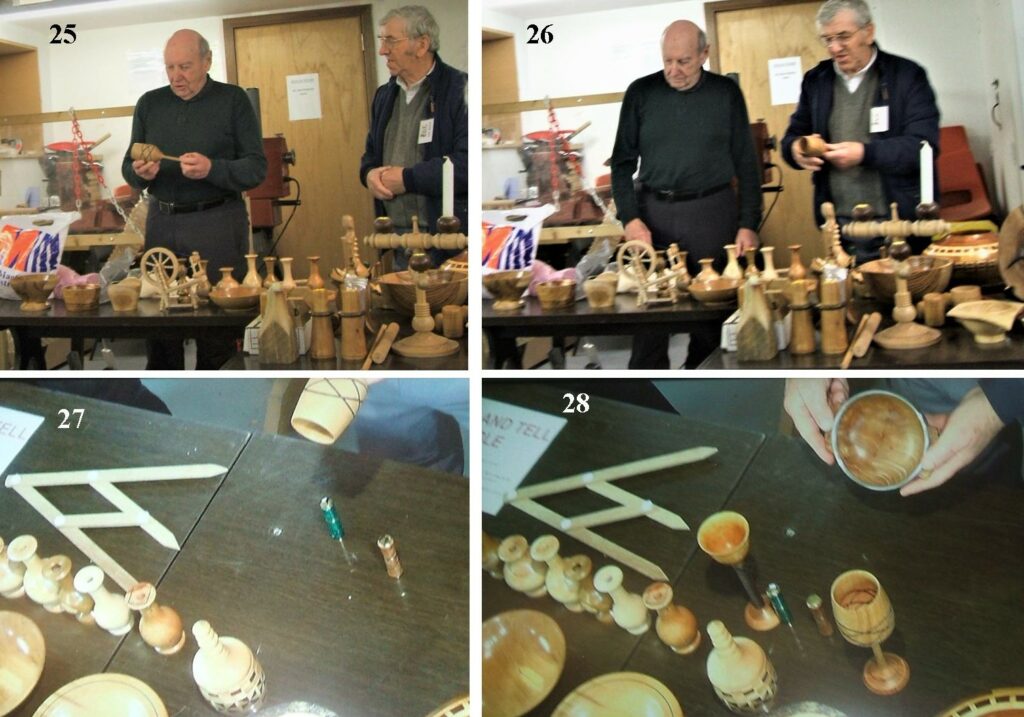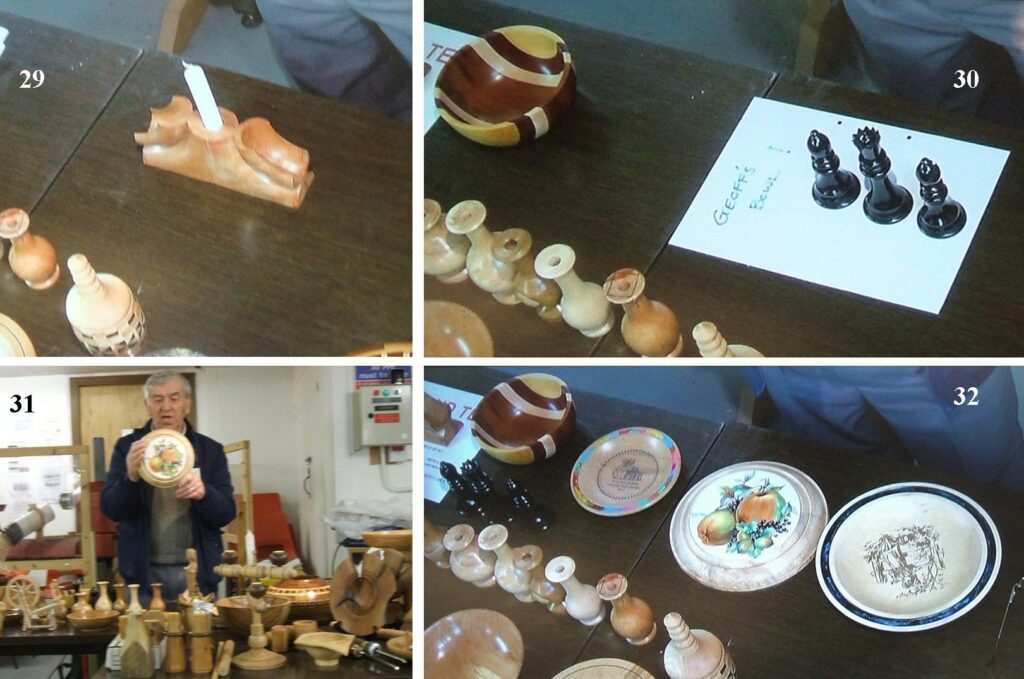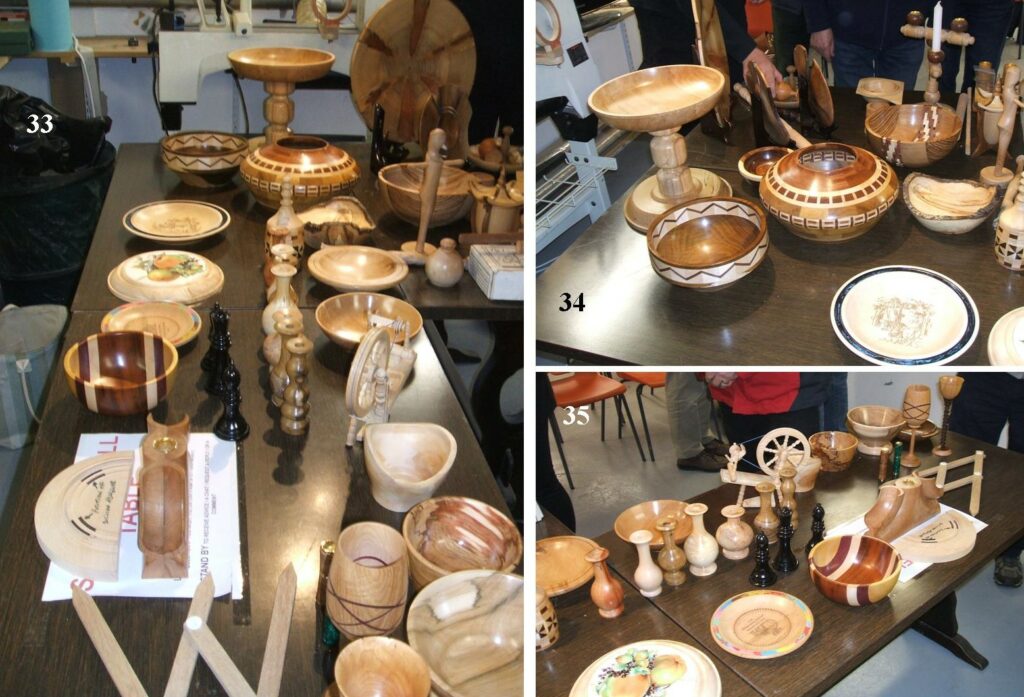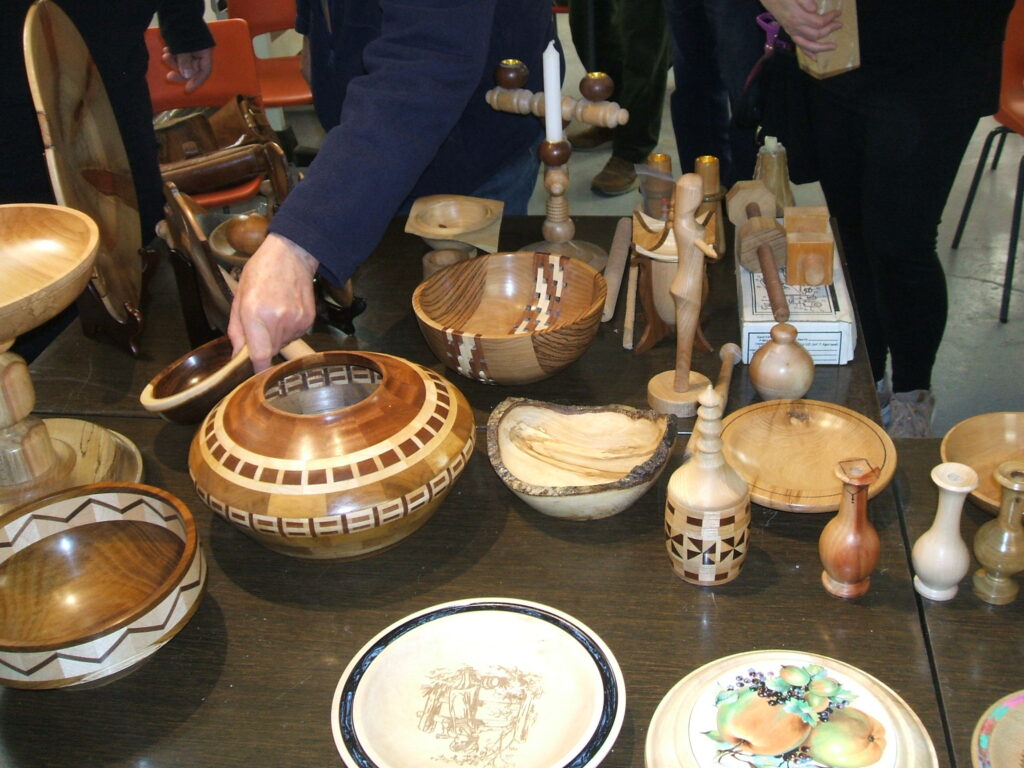 That concludes our Showtime meeting, we hope you enjoyed seeing your club members work, and to that end it would be very good if it inspires you to put forward some work of your own in the future if you have not already done so.
Our next meeting is on the 12th May 2022 and it's being managed by David Ross, David will have all 5 lathes in operation making mainly small items on 3 of the lathes with some teaching on the other 2 lathes, all 5 will be available to be observed.