Our meeting this week on Thursday 31st March 2022 was a demonstration by Errol Levings, Errol was demonstrating the use of some of the additional items you might need for your woodturning, these were things like Templates, Jigs and Copy devices. He showed and explained the use of various templates, also some items he had made to assist with his woodturning, there was some discussion on whether some of the items were templates or jigs, whatever you wish to call any of them was of little consequence they were all useful in their own field of use.
Errol went on to explain that templates need to be made from different materials depending on the frequency of use, if you are only doing a couple of items that need to be the same then a stiff card would probably be suitable to make the template from, on the other hand if you were to be making quite a few items that were the same then a more robust material would be required, something like a thin plywood or a piece of acrylic.
After explaining what templates and other devices were used for, Errol went on to make use of a template to make a traditional spurtle. What follows is a summary of some of the templates and other devices Errol used and finishing up with making a spurtle using a template.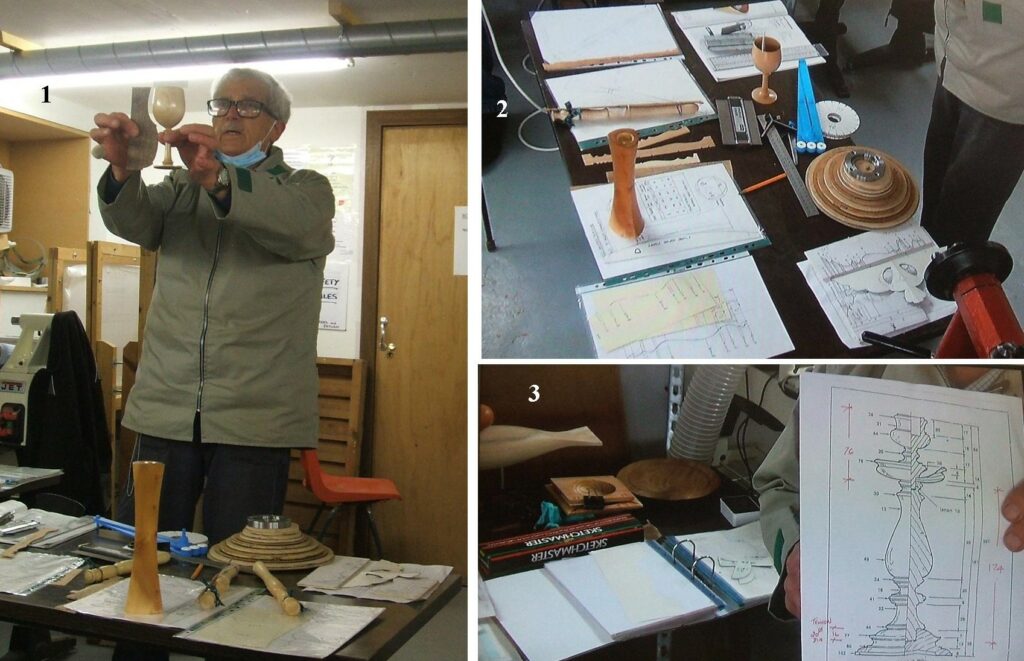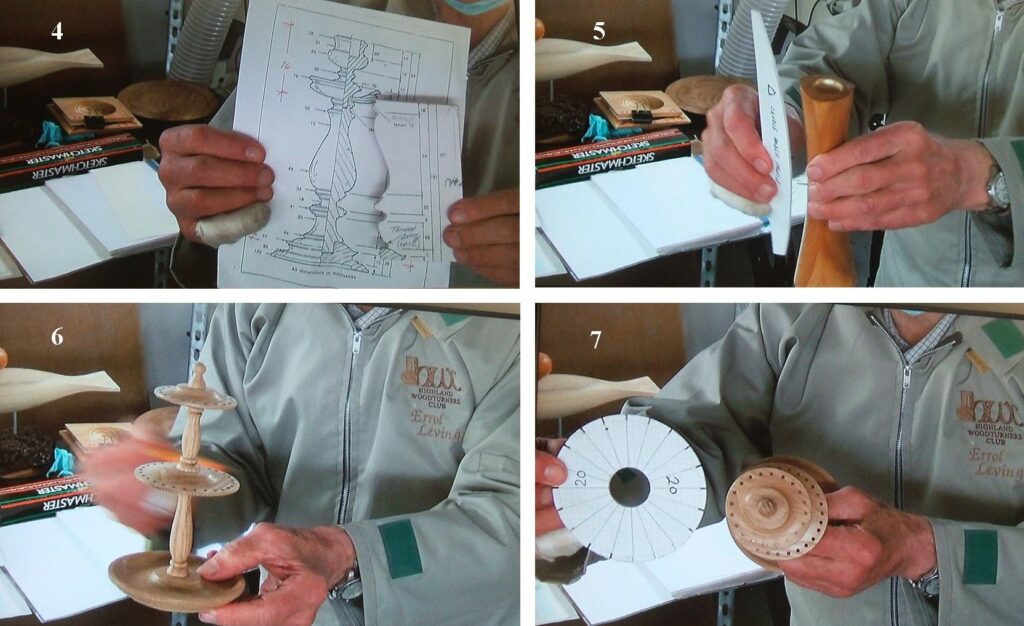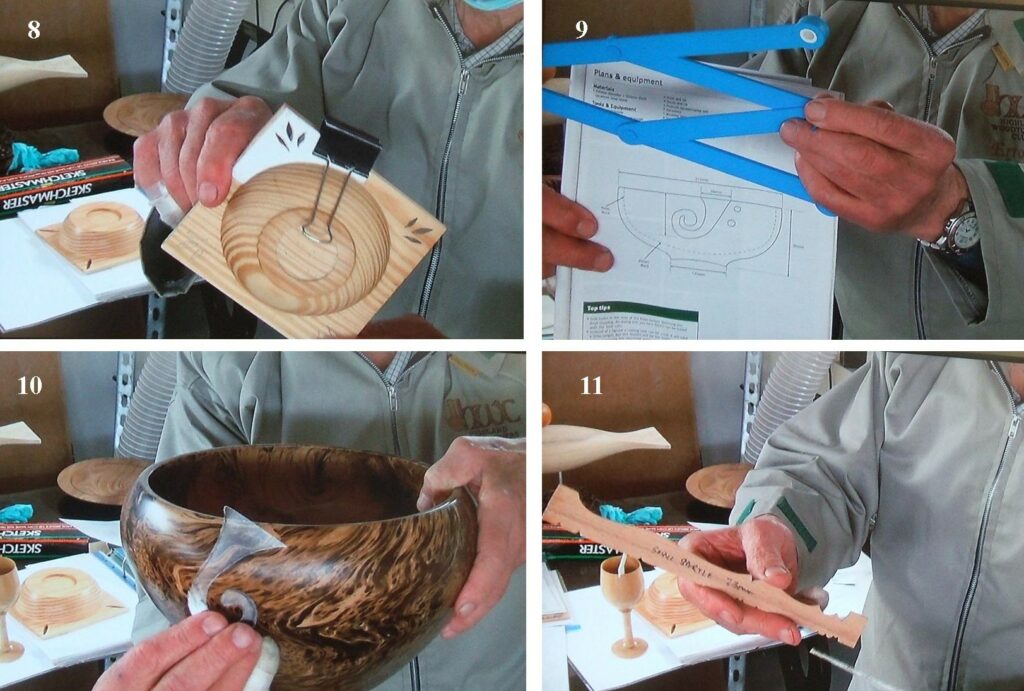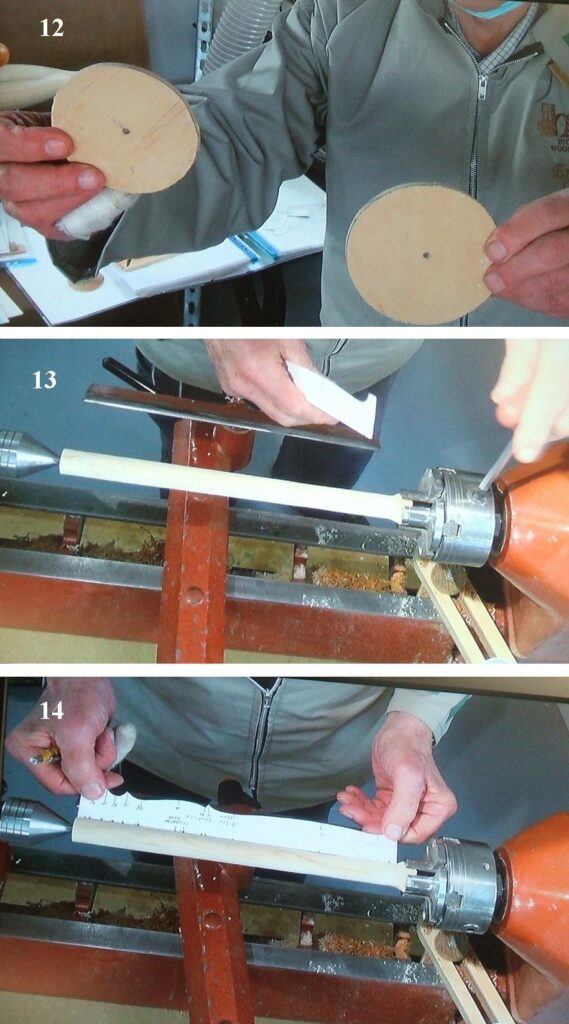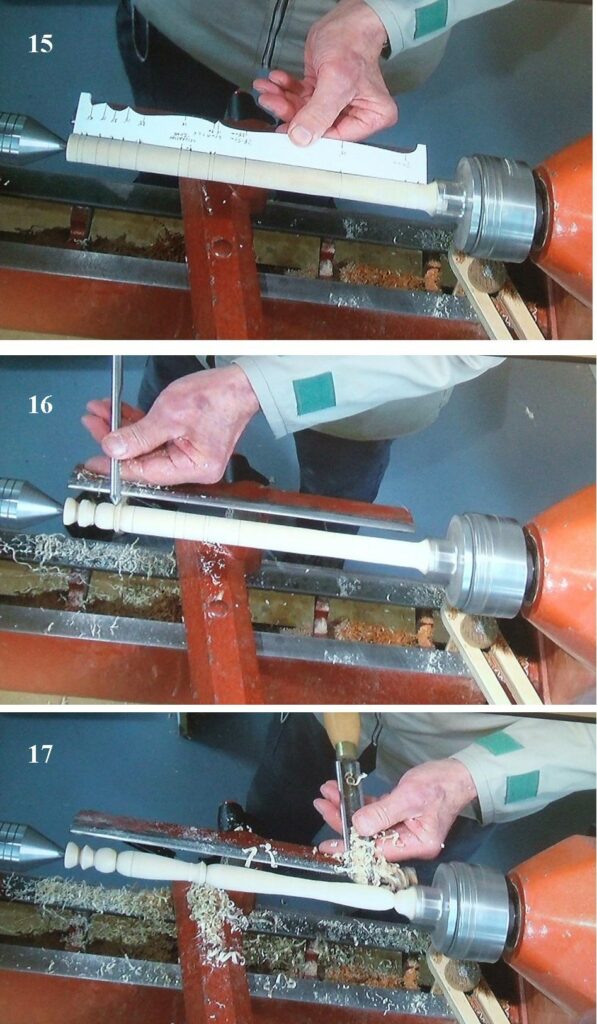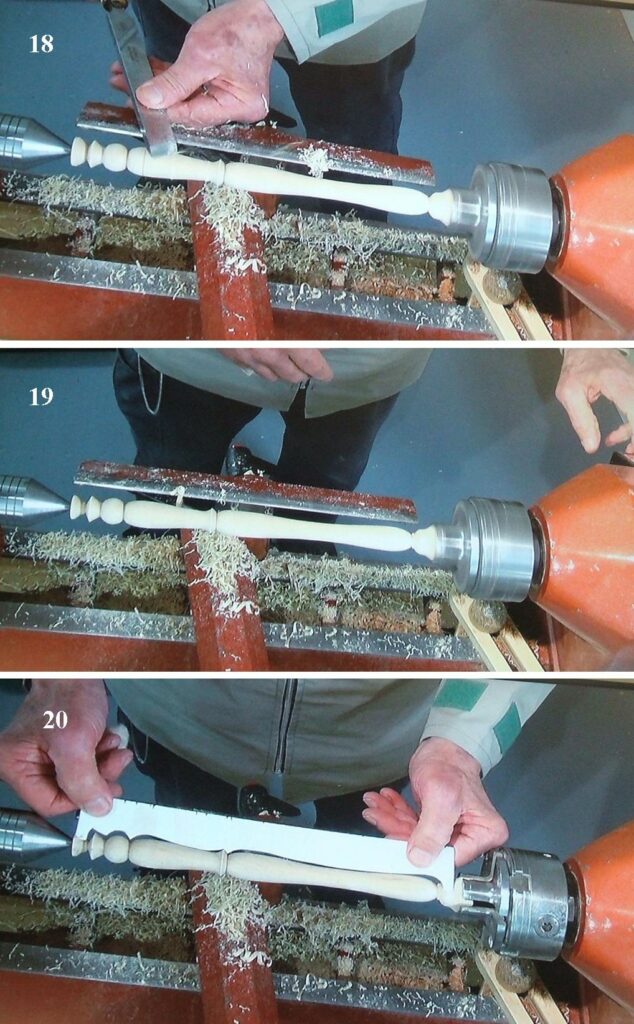 That concludes Errol's demonstration, it was very well received by our members. We hope you found this interesting and something that you feel will help you in some future projects especially if you need to make more than one of anything.
Our next meeting will be on the 14th April 2022 and is being managed by Geoff Potter, there should be all 5 lathes in use and the subject matter for most of the turners will be natural edged turning.
For those involved with the teaching programme our next teaching meeting will be on the 7th April 2022 start time of 6.45pm. This only applies to tutors and pupils who have been notified already.