Our meeting on the 10th June 2021 was to be organised by Peter Lawrence, the theme for the meeting was making Weed Pots , this meeting had to be changed to a virtual meeting due to the ongoing Covid-19 restrictions. However we did ask you all to make a Weed Pot or two and to send some pictures of what you made to me for publication on our club web site, the response was as usual very poor from our membership with only two entries other than that from myself, the entries came from two stalwarts for the club, those being Dave Line and Nick Simpson. We are very grateful to Dave and Nick for supporting the club so diligently but we would very much like to see many more of our members taking part in the virtual scene, this is the only way at present we can keep the club alive, if you don't take part how can the club survive.
Here are the entries I did receive along with a few from myself.
First up is Dave line, this is what Dave had to say about his entry,
HI Alec'
Please find attached a couple of pictures of a couple of weed pots. The first is 175mm high and 80mm dia. It is made from Sycamore with Iroko inlay. The second is 160mm high and 90mm dia, The wood again is not known but beech I think.
Stay safe.
Dave Line.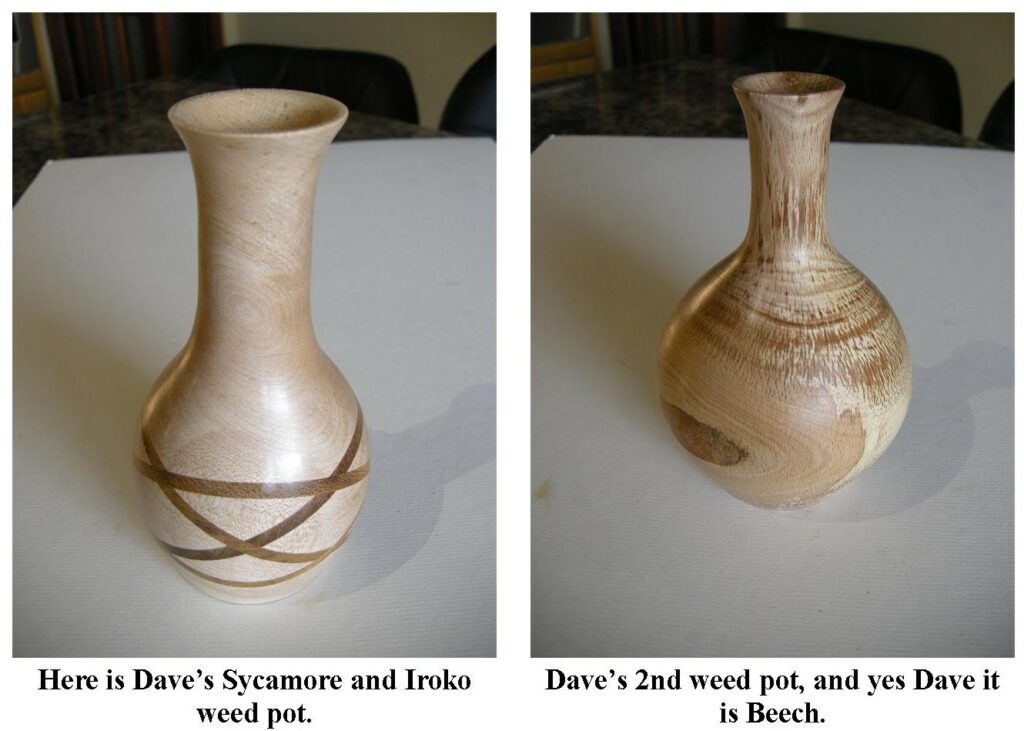 Now an entry from Nick Simpson, and this is what Nick had to say about his entry,
Morning Alec
Here is the second turned item that I made after starting. It is made from a Yew branch and stands 120mm high.
Kind regards
Nick Simpson.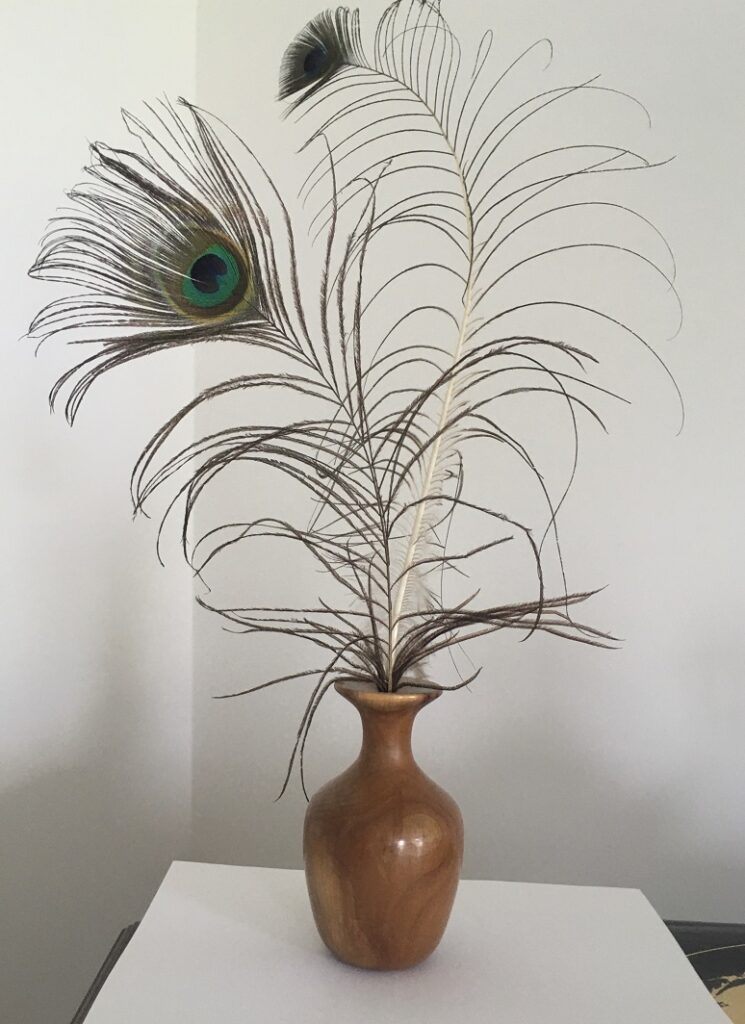 I have also had a look back through some of the pictures Nick had sent in the past, although Nick called these flasks, they could double up as weed pots so I have included a couple of pictures of these too.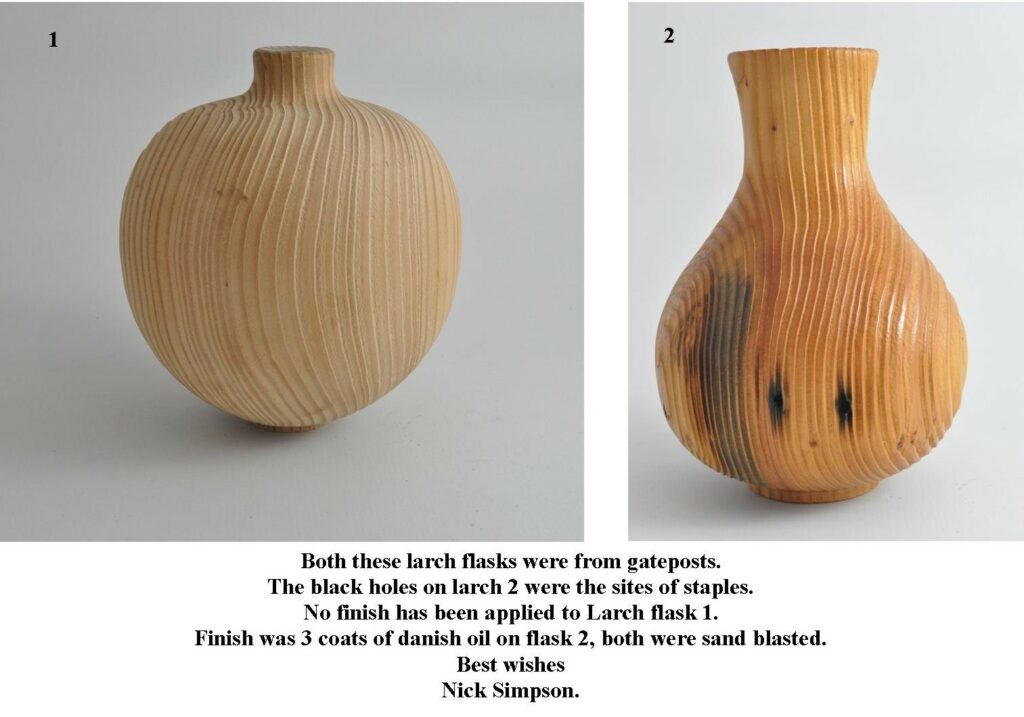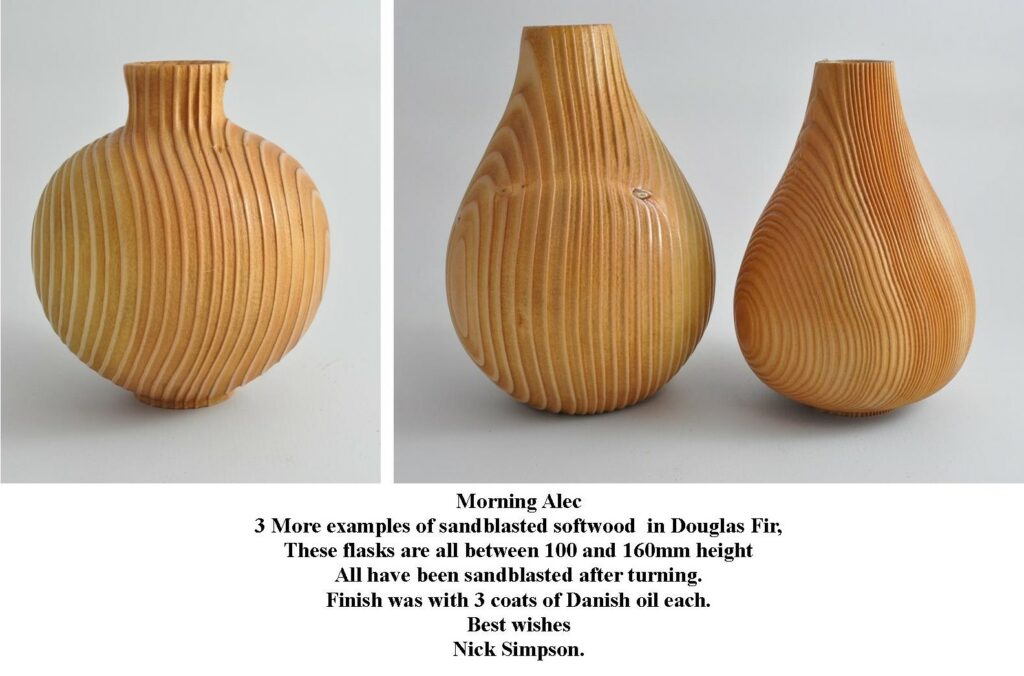 Now for a few of my own creations over the years and one I picked out from the internet that I thought you might like to see and have a go at making.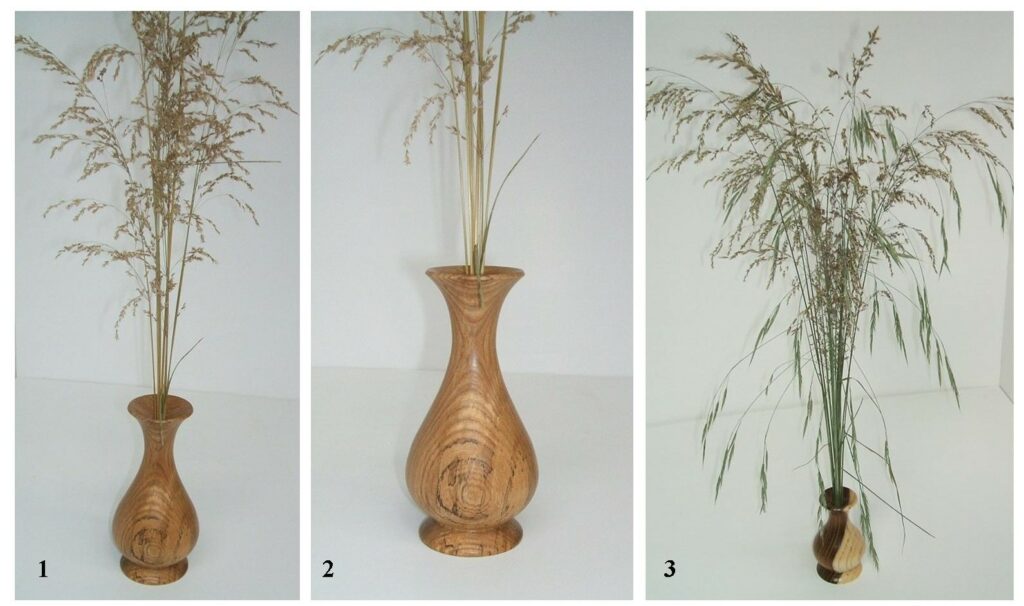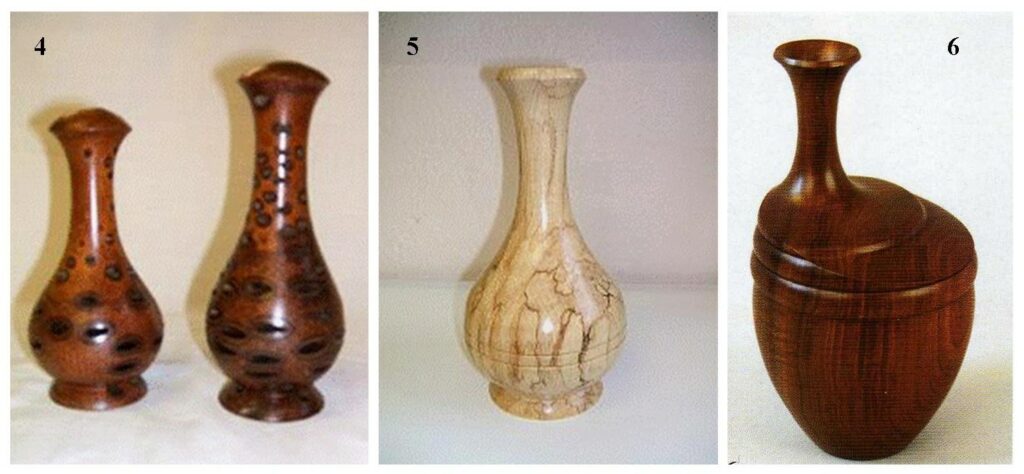 That's all we have for you for this meeting, do take onboard what I have been saying to you all that we need more participation from you the members in order to keep the club alive, you will be aware of the fact we will be moving to Maryburgh some time in the near future, we are making headway with the building, the council accepted the MMS bid, the change of use has been approved, we are now going through the legal side of the conveyancing.
The next meeting is due on the 24th June 2021 it's being organised by Peter Lawrence once more, it was to be our Summer competition on Natural Edged work, I will confirm with Peter if the competition is to go ahead, more on this to follow.
Do remember the clubhouse remains closed.