Our next meeting should have been on the 28th May 2020 but due to the lockdown this meeting will be handled virtually. It was to be organised by myself demonstrating how to make an inside-out or involuted turning. This type of turning usually consisted of 3 or 4 pieces of wood held by temporarily gluing the pieces together (paper joint method) to create a cylinder where the turning that would ultimately be on the inside is turned first on the outside with the ends untouched at this stage, the whole assembly would then be taken apart and reversed so that all the turnings are now on the inside, the pieces would then be glued permanently, allowed to dry and then turned. I have given you a few pictures of one I did myself and one that John Ruickbie did at a demo in 2018, you can follow what we did if you wish or come up with your own idea for any form of inside-out turning, but do have a go at this and send your pictures to me.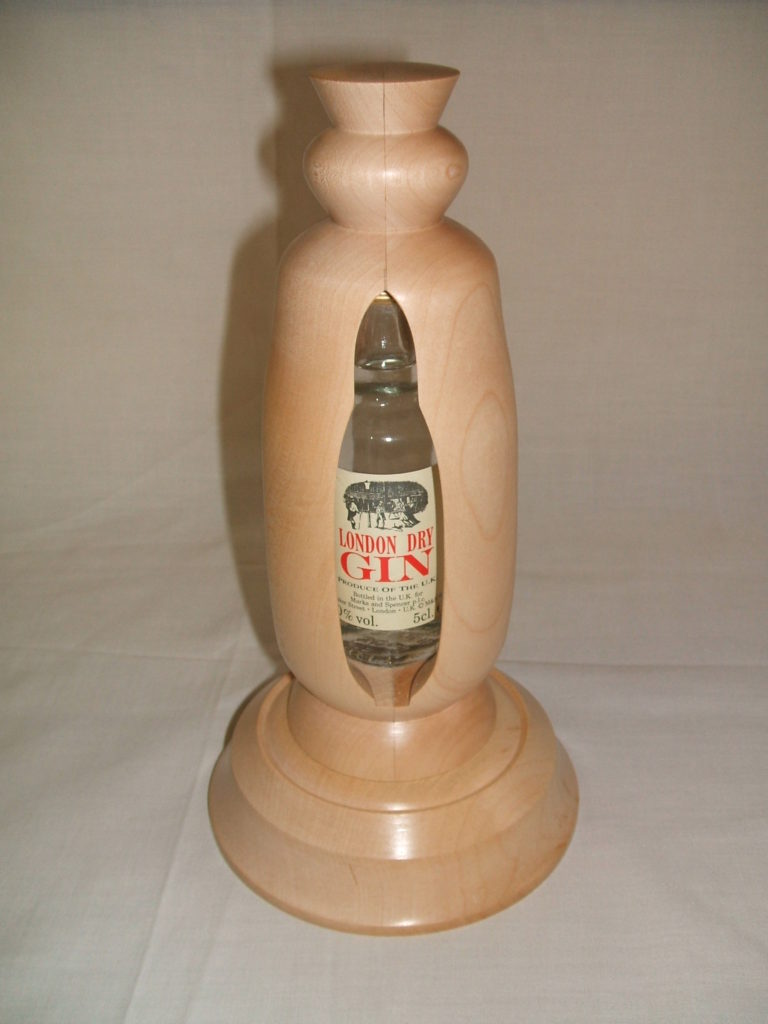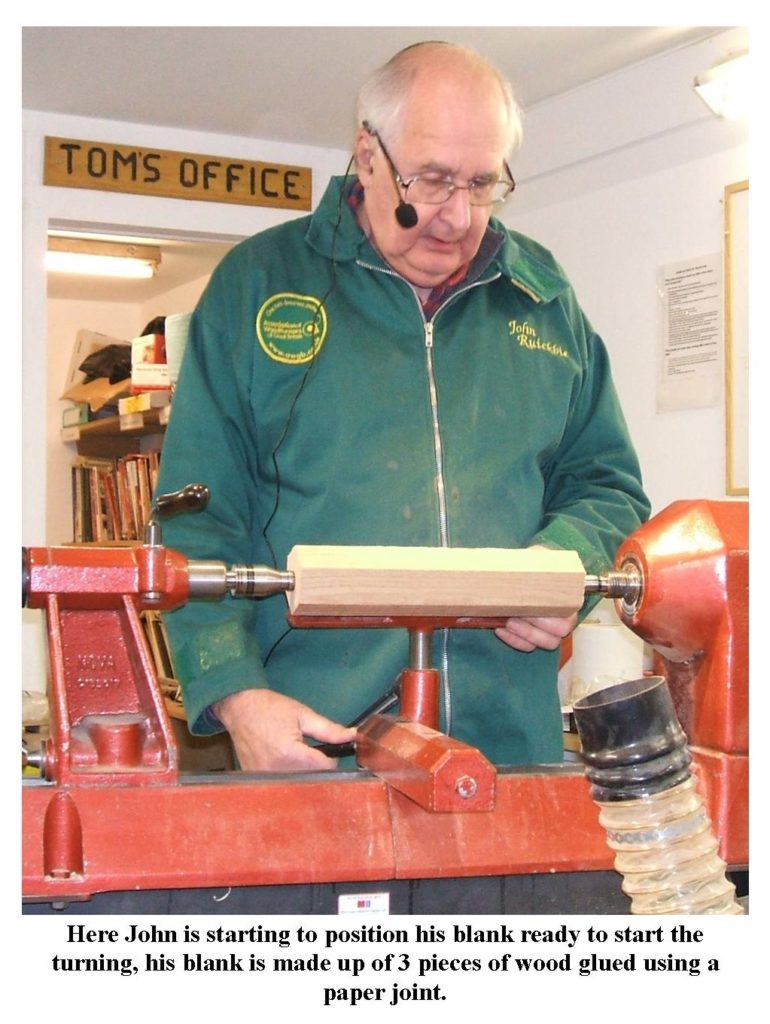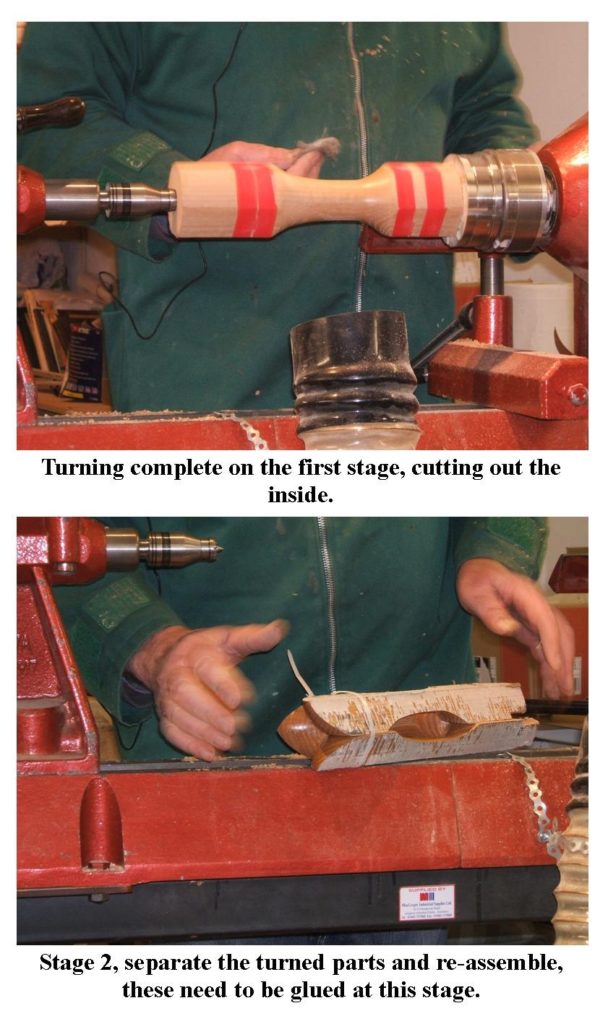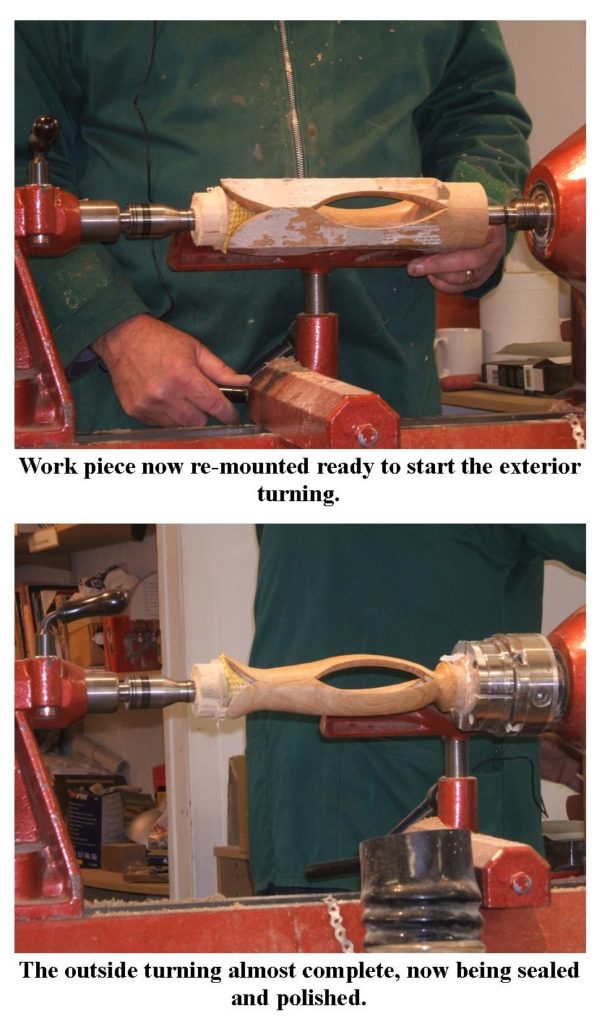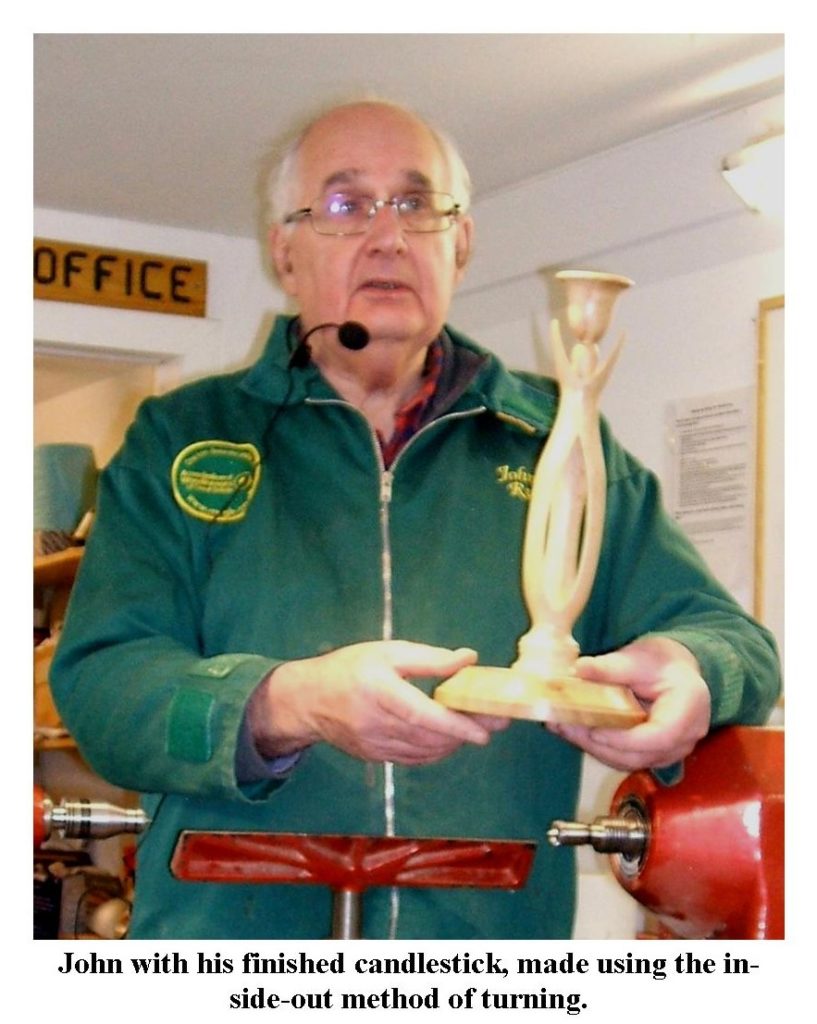 Do have a go at this and send me the pictures, some of them could be as it's being made along with the finished article and some information to go with it. If you don't feel comfortable to make one of these turnings, send me pictures of anything else you make instead, we still want to see your pictures, so keep them coming.
All pictures to be sent to me at, a.j.mutch4321@btinternet.com
Do remember that the clubhouse remains closed.