Our next club meeting is on Thursday 16th September 2021, start time of 6.45pm. The meeting is to be a demonstration by John Ruickbie and John will be making a clock using some whisky barrel staves. John will be doing a solo demonstration with all the members seated, face masks will be optional whilst seated.
I don't have any pictures on what John is going to do, but I have put together a few pictures of more conventional clocks for you all to see.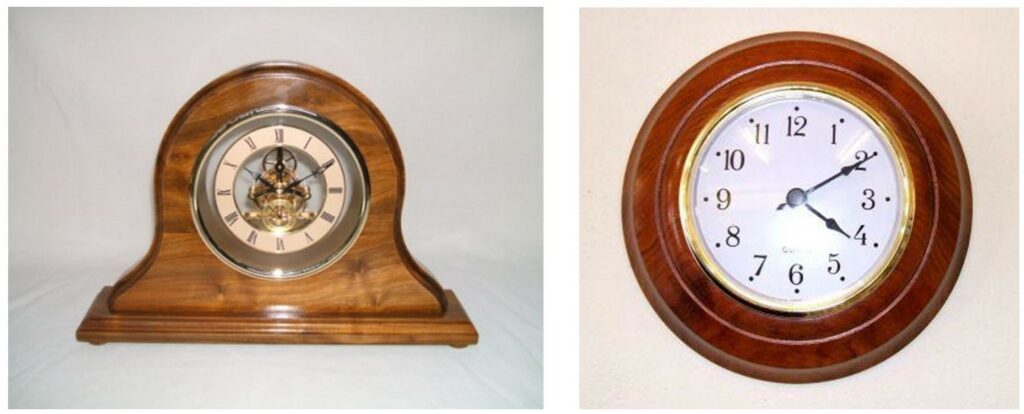 Most of you will be aware we are currently making some alterations in the clubhouse to make the place as safe as we possibly can with the current pandemic still on the go. This has included some ventilation fans and an extraction system to deal with the dust. I have included a couple of pictures of the extractor now in situ and the ongoing work on the ducting pipe works, there is still more to do in finishing the alterations which we will try to complete as soon as possible.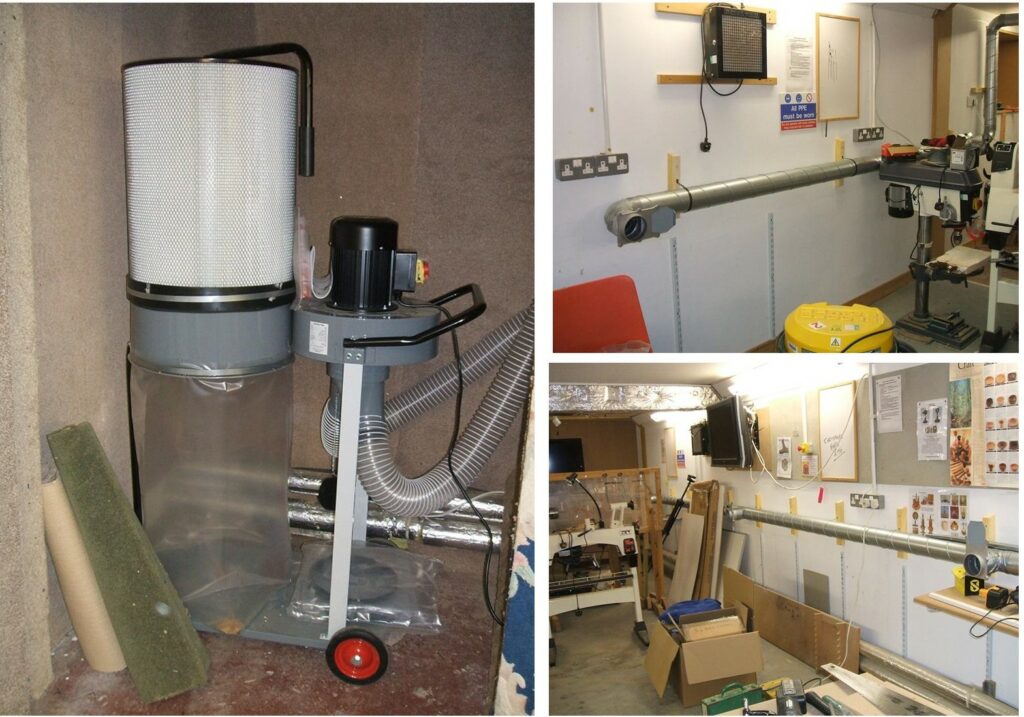 John is looking for a good turn out, we will be monitoring the CO2 levels as the evening progresses and we can alter the ventilation flow if necessary, our last meeting gave us some very good readings for the CO2 levels which were well below any troublesome levels.
Do remember the weekly raffles will be on sale from Jim Kelman and the Christmas raffles will be available from Peter Lawrence. You will need to sign in and bring your name badges with you.