START TIME 6.45PM
Our meeting this week on Thursday 23rd June 2022 is a Showtime meeting, organised by David Hobson, compered by Myself (Alec Mutch). The usual format applies, bring whatever you have made recently or not so recently and tell us all about what you have made and why you made it or any other interesting snippets you consider we might like to hear.
You can bring in as many as you wish, I will take note of who wishes to exhibit and give you all a number for being called out to show your wares, if for any reason you do not want to speak about the items you have brought tell me what you want to be said and I will do the talking.
We have had several teaching sessions in recent weeks, it would be very interesting for the members to see exactly how the teaching programme is going, to that end I have asked some of them to bring in some of the items they had made during and since the teaching programme began, I have been promised that some of them will indeed show and tell.
Here are a few pictures of past Showtime meetings,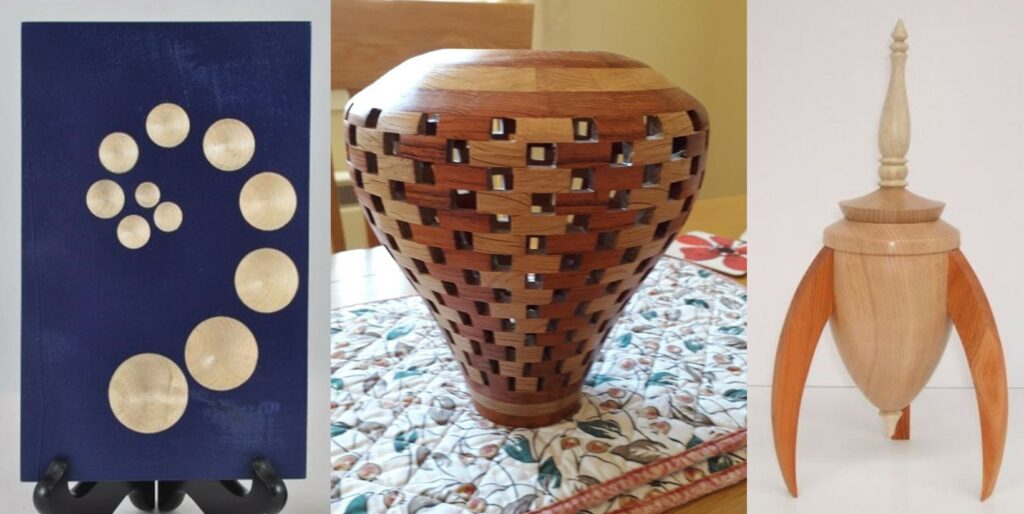 Do bring your wares to this meeting It's been a great success over the years and we know the membership like to see what others have made and brought.
There will be the usual raffle and refreshments available, please be generous with both and we hope to see you all there on Thursday.