Start time 6.45pm
Our next meeting is on Thursday 4th August 2022, it's being managed by Dave Line, this will be a solo affair Dave will be the only presenter, he is going to take you through some of the methods used in Segmented Turning , he will be bringing some of the equipment required to do Segmented Turning. The main thing Dave will be stressing is accuracy, working out your pattern then cutting the pieces required, how it's assembled and how it's then turned.
Segmented Turning requires a lot of patience and a high degree of accuracy, it also needs some bits of equipment, like a press that you'll probably have to make yourself, an angle finder and something to cut and dress the pieces with. You will need to work out the pattern and how many bits are required, this will probably require an accurate drawing just to get started.
Another name for this type of work is Polychromatic Assembly.
I went through our picture library and found a few pictures of items some of the club members had done in the past, here are a few of them. You may see Dave showing you all something similar, but more importantly showing you how it's done.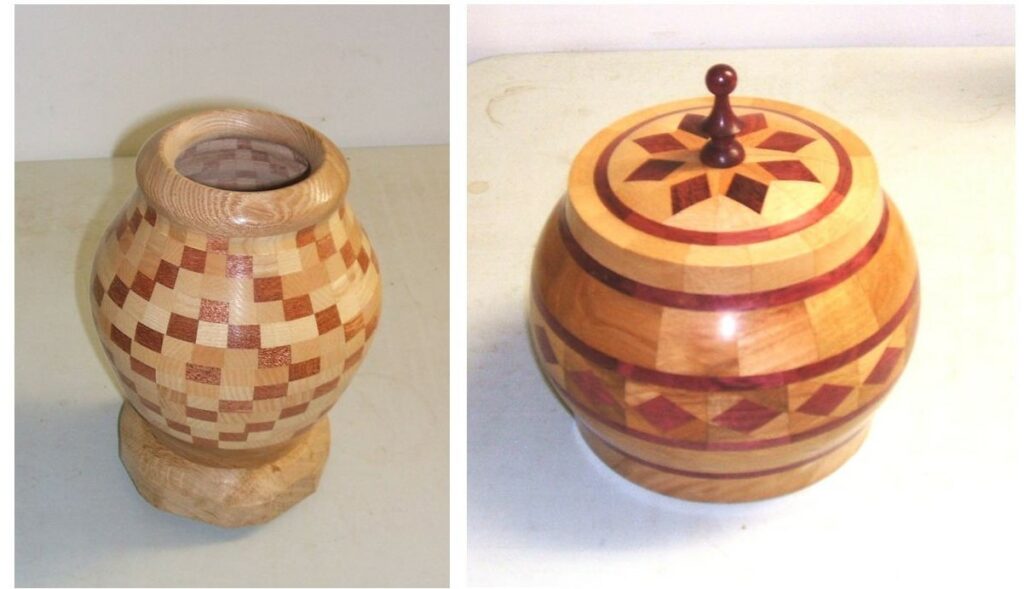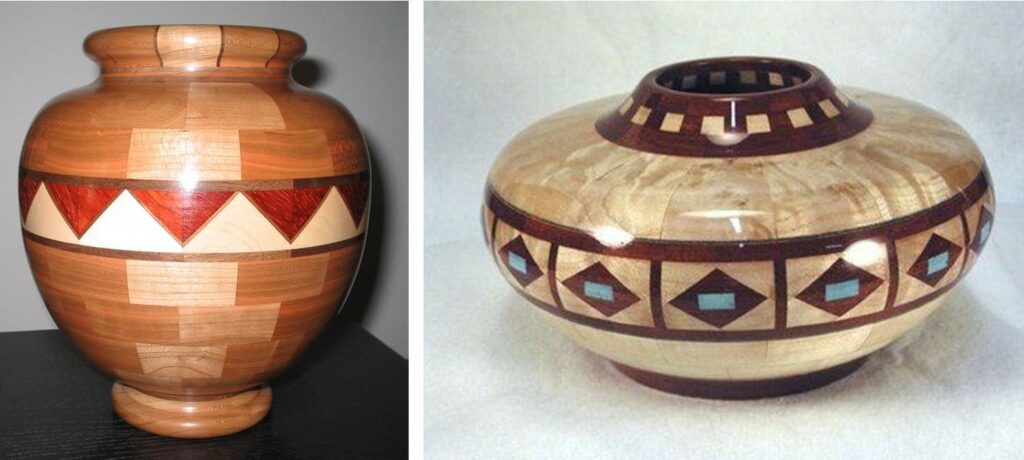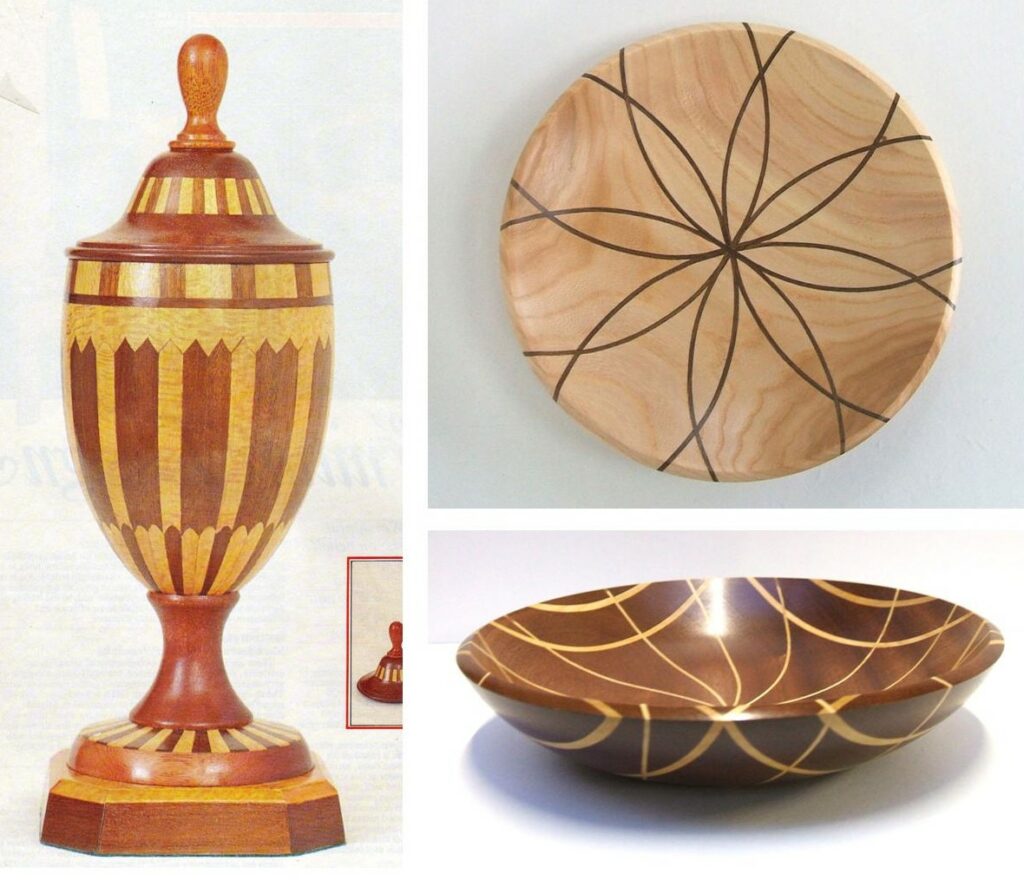 We hope to get a good turn out as usual and that you find Dave's presentation interesting, you will all get a seat as this is a solo presentation, the usual raffles will be on sale and coffee will be available by donation, please support the raffles and the coffee with your donations. We hope to see you all there.