Start time of 6.45pm.
Our meeting this week on Thursday 7th July 2022 is all about finishing methods and materials. This meeting has been arranged by Errol Levings and there will be 3 members taking part, it was originally intended to have 4 members doing the presentations but John Ruickbie had to call off, I will be taking on John's contribution about the use of Oils as a finish in addition to my own contribution.
First up will be Errol, he will be demonstrating some simple finishing techniques by hand and also by some mechanical means, Errol also uses an oil for a lot of his work, for this he favours Osmo Top Oil, he has also said he will demonstrate a liquid proof finish on a goblet that he intends to bring. Next up will be myself, I will deal with some of the Oil Finishes that John was to be talking about. I will also demonstrate the use of power sanding techniques then seal and polish using Cellulose Sealer and Melamine as a finish. The use of colour on some simple items and the use of Spray Finishes along with some highlighting by using wire scorching. Nick Simpson will complete the demonstration, he is going to show some Antiquing Methods on things like replacement door knobs and chair legs, he will also show the perils of staining on side grain and end grain. Nick will also demonstrate some standard Distressing and Aging Techniques, he will also use some spirit stains to highlight the wood grain and finish off with some information on Sand Blasting and Scorching without the aid of stains.
I did a troll through our archives for some pictures of various finishing techniques and materials, here are just a few of them.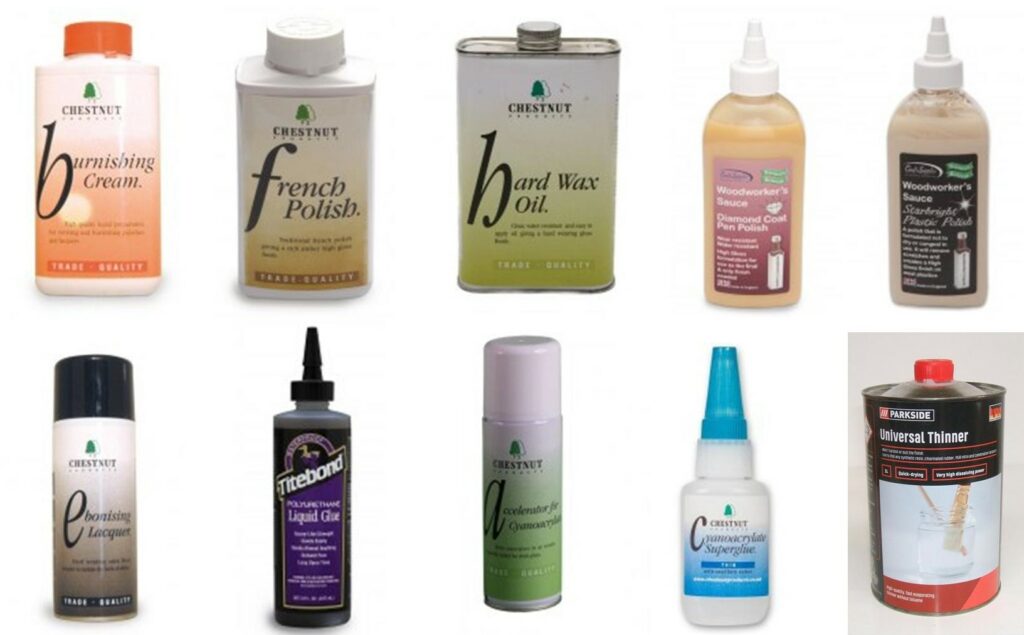 There is a whole lot more to finishing than I have portrayed here, but it will give you some idea of just what's available and hopefully the 3 demonstrators will show you how some of them are used.
We hope to see you all there on Thursday and do remember to buy the raffles and there will be coffee available by donation.