Our latest training evening was on Thursday 14th July 2022, there were to be 4 pupils and 4 tutors, however one of the pupils had to cancel and one of the tutors came down with Covid, this still left 3 and 3 and it was too late to organise any replacement pupils or tutors. We decided to go with what we have, the 3 tutors arrived as arranged but only 2 of the pupils turned up, John Ruickbie's pupil failed to turn up, that left us with Errol Levings tutoring Liam Comfort, and me (Alec Mutch) tutoring Gareth Jones.
John waited for a while to see if his pupil was just late, but no, they never turned up, John then took advantage of the situation and serviced our bandsaw, he also cut a few discs from 2 oak boards one of our members brought in at the previous meeting, these blanks are used by the club for training purposes and also as prizes in our fortnightly raffles. John also took a look at what was required to install an extraction system in our new workshop and handed me a sketch of what it would look like along with a wish list of all the parts required to make this happen.
Errol and I continued with the teaching programme with our respective pupils, as there were only 2 lathes being used and nobody spare to take a few pictures I only managed to take a picture from each lathe when my pupil was doing some polishing and I was confident that he would manage that unassisted.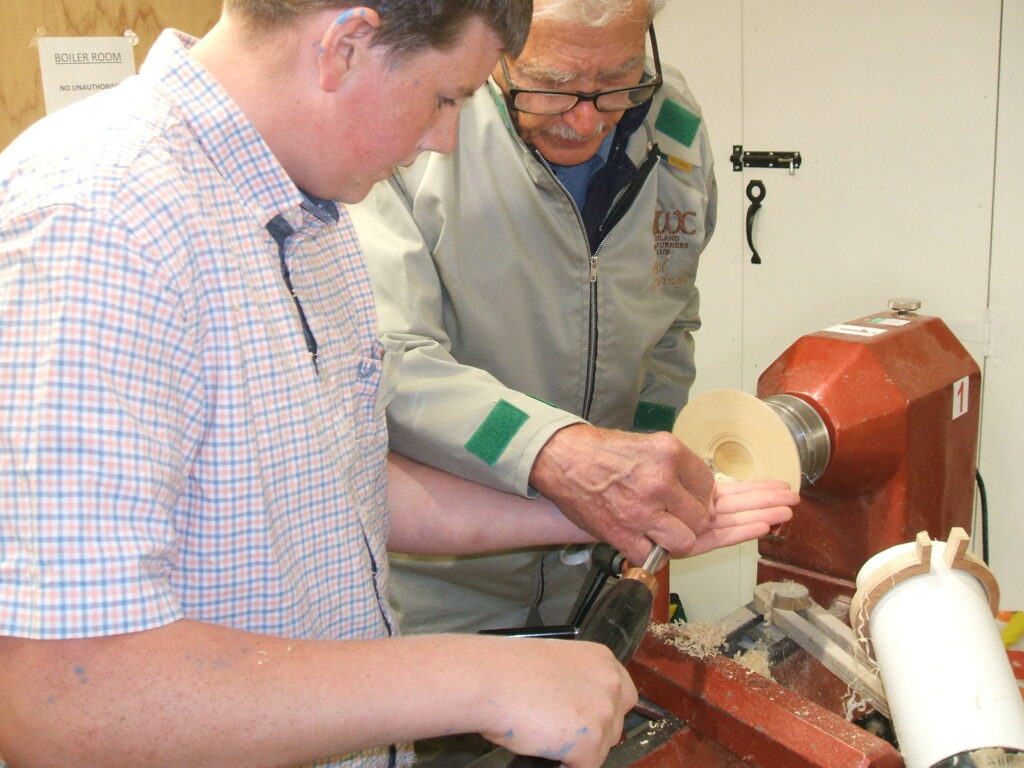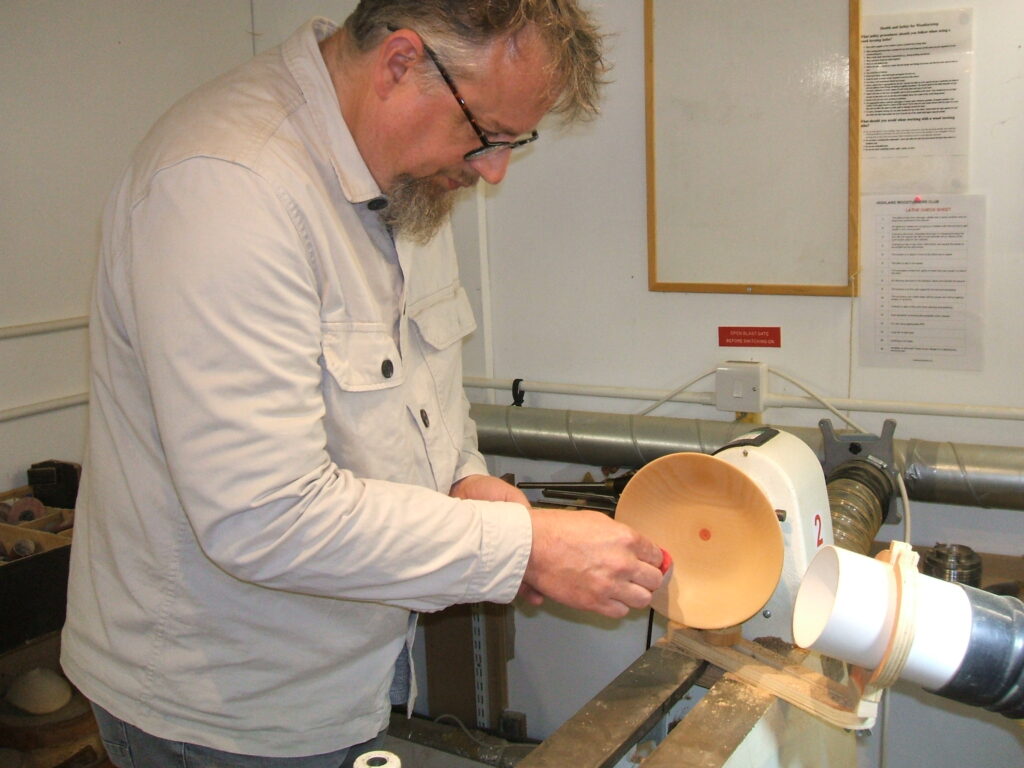 The evening was a success for those present and the training programme continues, our next training evening will be on the 28th July 2022 and there are 4 plus 4 scheduled for that meeting.