Start time 6.45pm.
Our meeting this week on Thursday 3rd March 2022 is going to be a demonstration by Nick Simpson, Nick is going to show you how to make a tricylinder from a piece of wood. For those who are unfamiliar with the the term Tricylinder, I have put a couple of pictures up for you to see. These Tricylinders are in effect where a series of pipes would have intersected were they made of metal, Nick's Tricylinder is made from wood and offers an excellent opportunity to further your woodturning skills, it's also very good at making you think about how you are going to actually be able to make this item, bear in mind it's being made from one piece of wood.
Here are a couple of pictures of Tricylinders .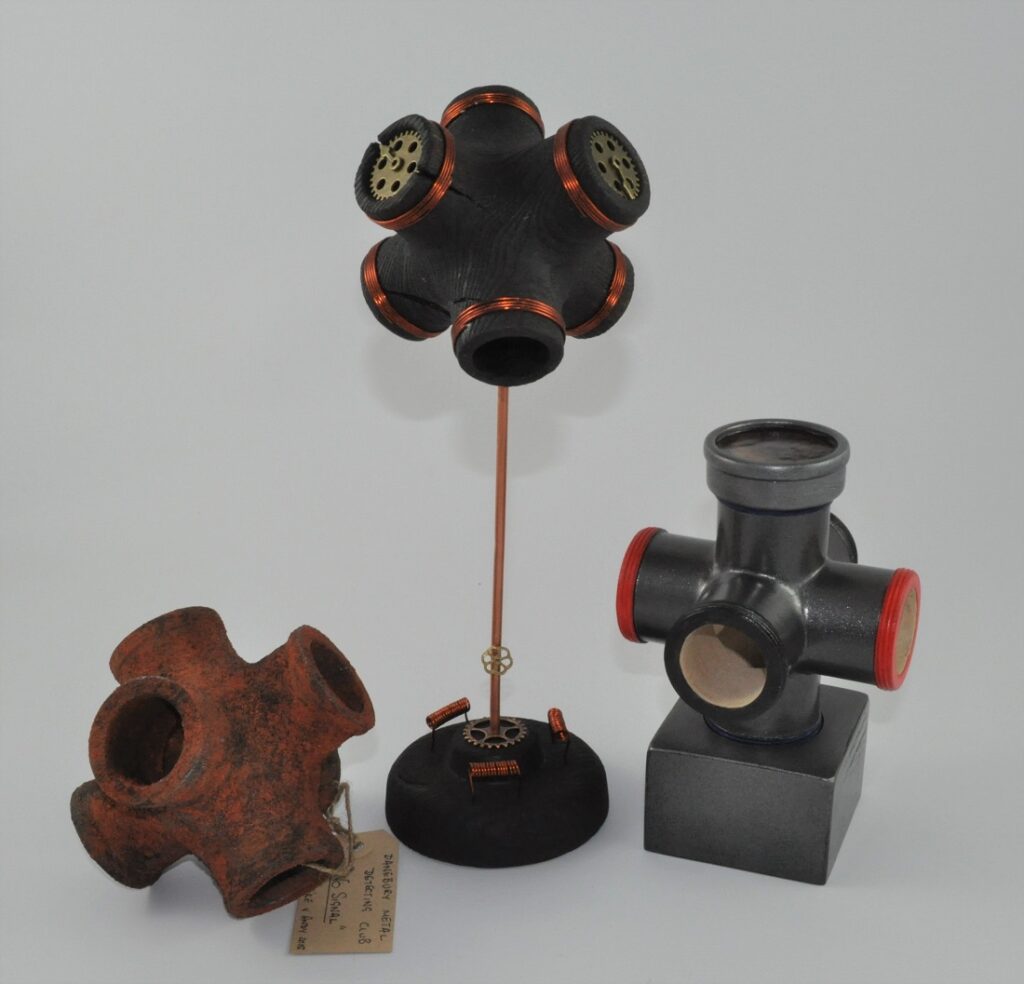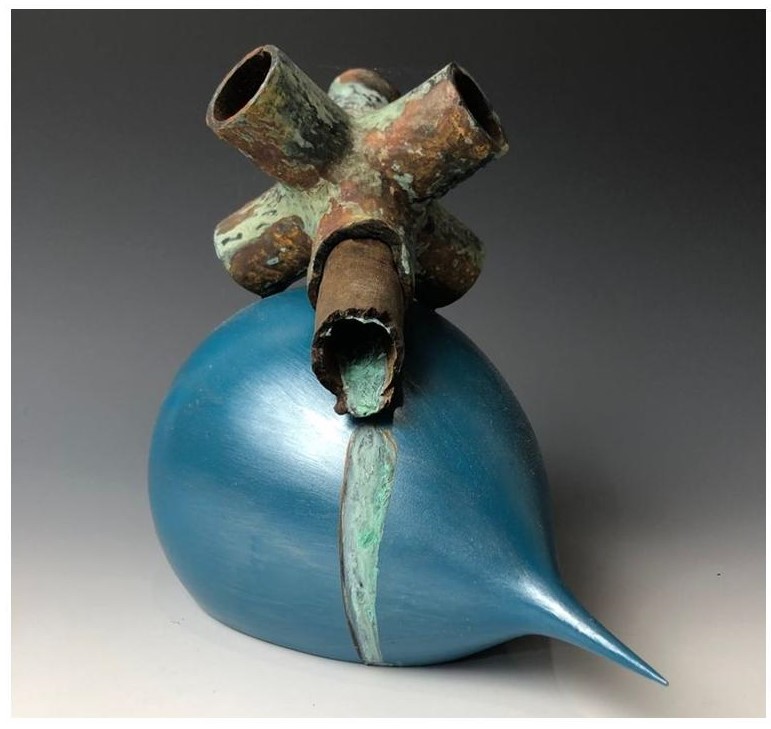 In addition to demonstrating how a Tricylinder is made, Nick is also going to take you through some of the information he received during the lock down with the "Tips" programme he introduced. This was where our members were asked to put forward any useful tips they felt may have been beneficial or at least interesting to the rest of our members. Nick was very pleased with the overall response he received during the lock down.
Do remember we are still under some of the Covid regulations, you are still required to wear a face mask, to sign in, use the hand sanitiser. There are new regulation coming into force later in March, we will be guided by those regulations as and when they happen, in the mean time try to stay safe.
We will have our usual raffle on sale, and coffee available by donation, the following meeting on the 17th March will be a demonstration by myself Alec Mutch, I will be making one of Mick O'Donnell's birds.
Our Training programme is starting again on the 10th March, if you have signed up for tuition you will have been notified by Nick who and when to come. Covid rules to be observed at these meetings also.