Our meeting this week on Thursday 3rd March 2022 was a demonstration by Nick Simpson. Nick was to make a Tricylinder, this is an example of a joint where multiple pipes intersect, normally made out of metal for the plumbing industry but for our purposes it's made out of wood. This is an exercise on working out how to make such an item. The time we had available did not allow Nick to make a complete Tricylinder at his demonstration so he had prepared several at various stages, these he then explained how he got there. He did go on to do some of the more challenging parts of his Tricylinder including explaining the process that was needed to achieve his goal.
Nick also went on to explain some of the "Tips" programme he had introduced during the close down, there had been a good response from the members for the "Tips" throughout the whole of the close down and he shared a few of them at this meeting.
I have presented Nick's demonstration as a form of timeline, taking you through the thinking process as well as the practical process of actually making a "Tricylinder" what follows are a series of pictures with some text to help you understand exactly how Nick made the "Tricylinder".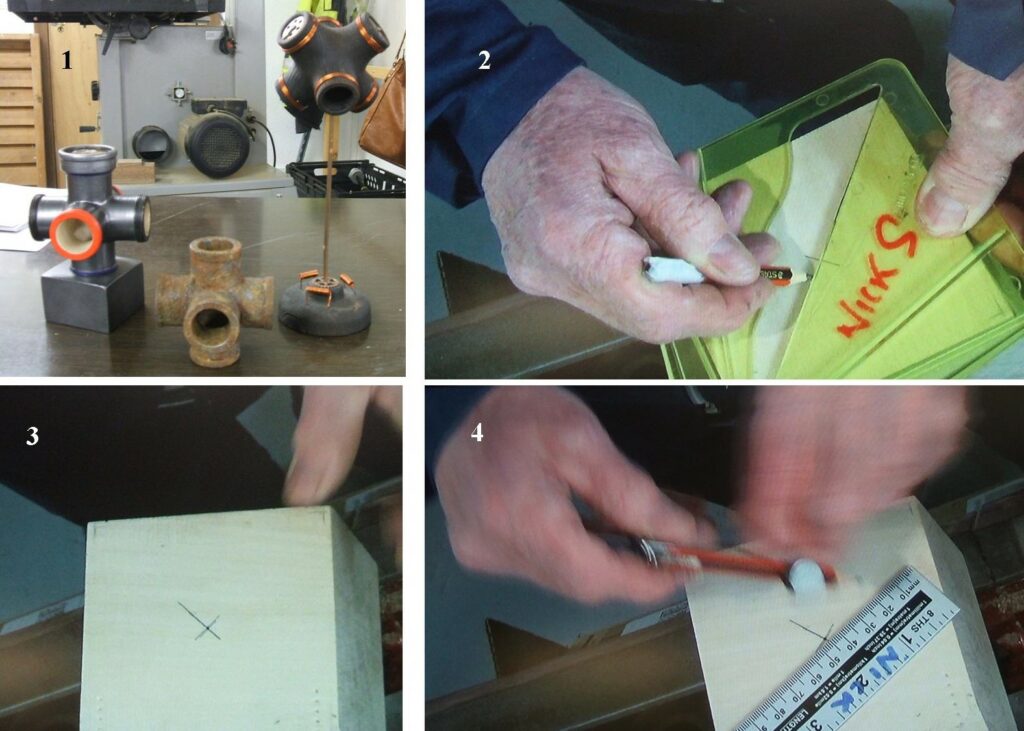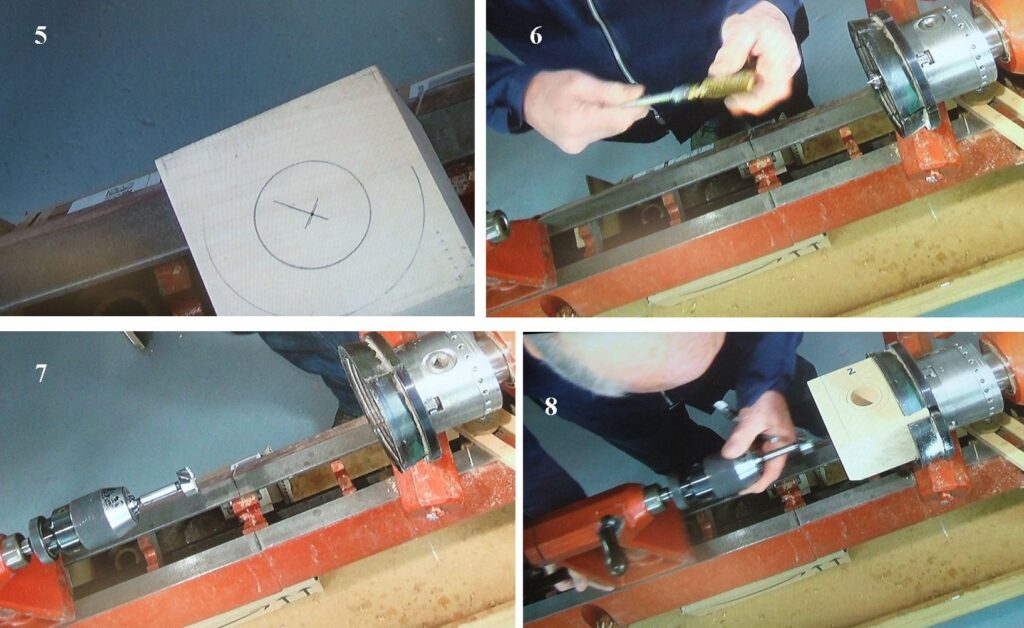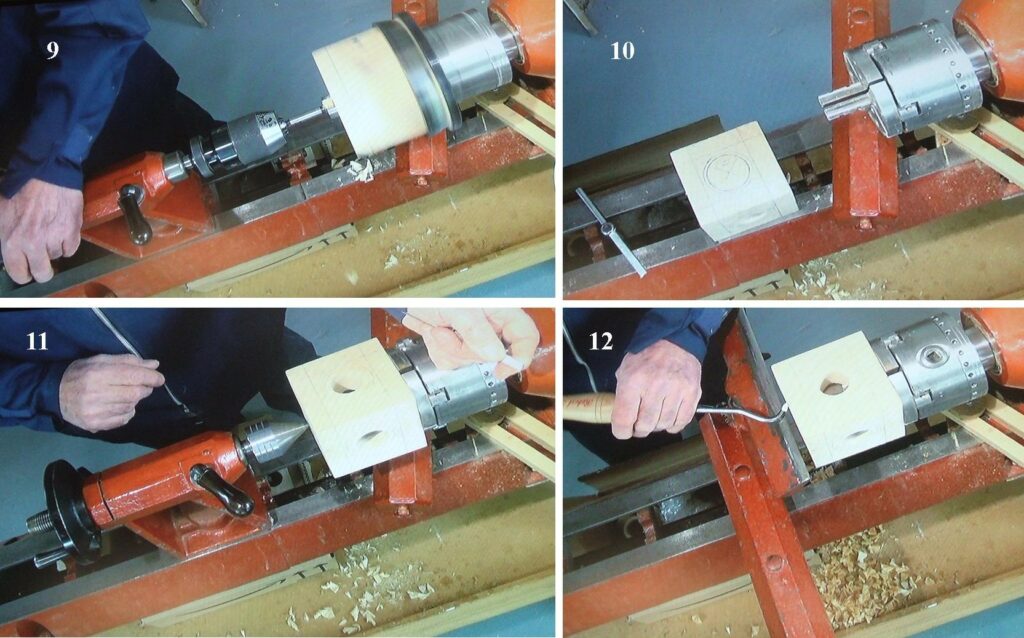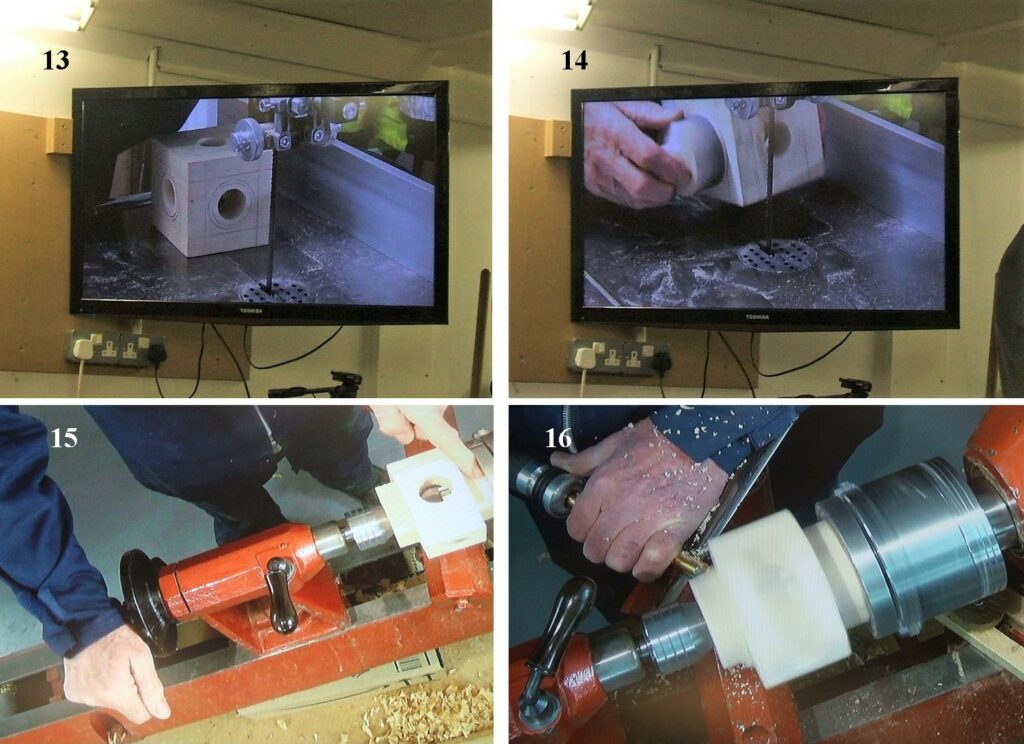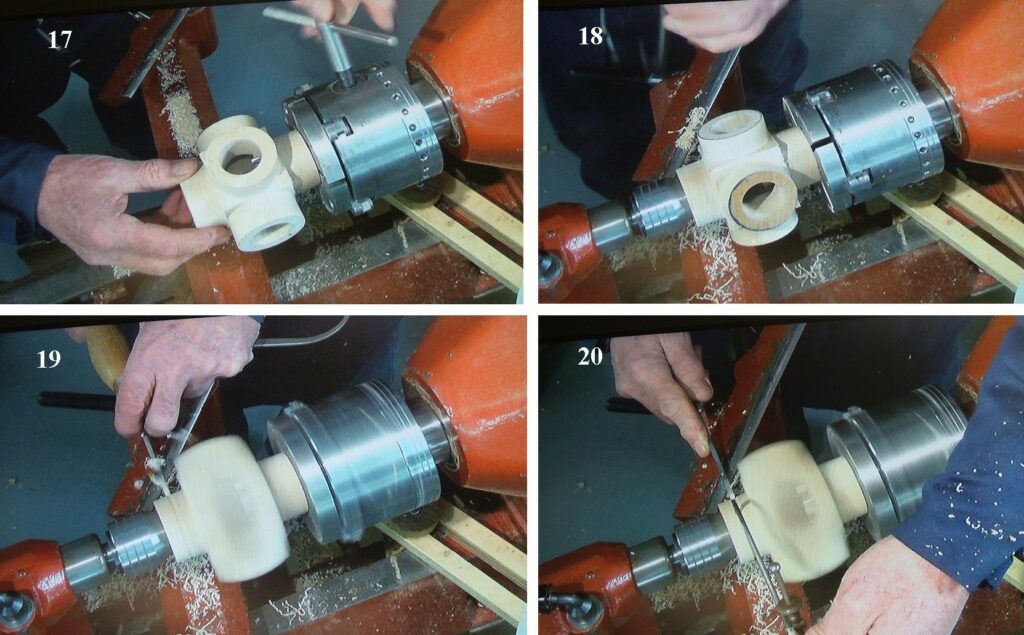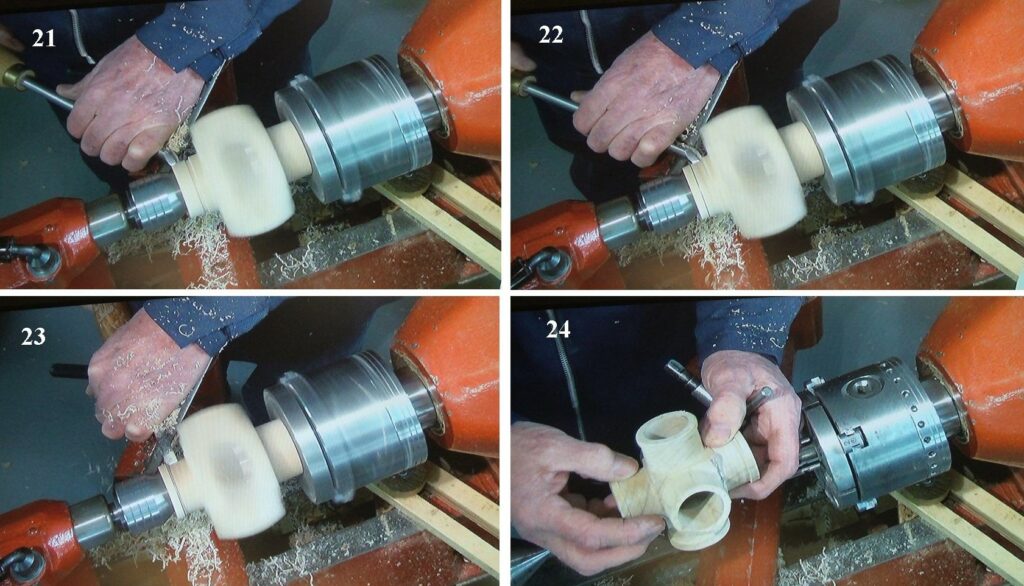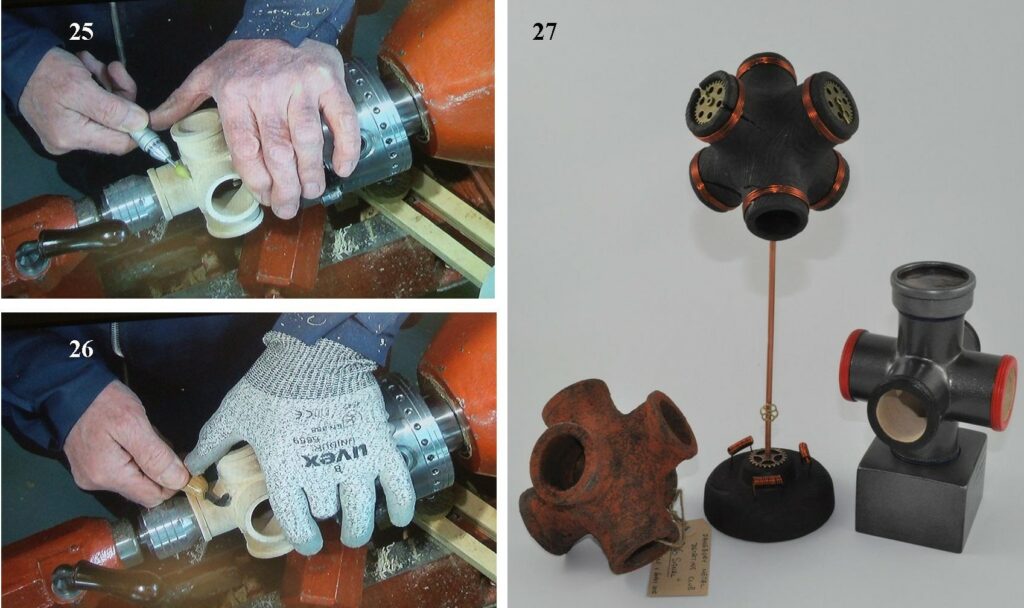 That concludes the demo as far as the "Tricylinders" is concerned, I do hope you were able to follow the timeline and that you might have a go at making one yourself. Nick went on to talk about the "Tips" programme that was introduced during the close down, here are 3 of the items Nick talked about.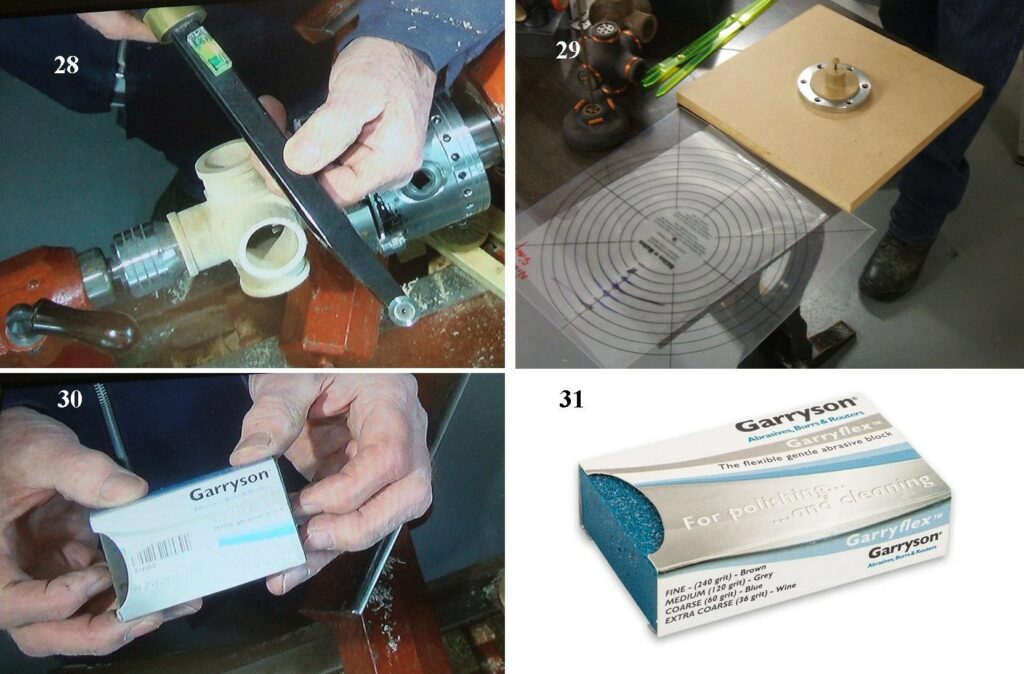 That ended Nick Simpson's presentation, he then received a round of appreciation from all the members present, this was Nick's first demonstration to our club, he was assured that it would not be his last.
Our next meeting is on the 17th March 2022, I will be the demonstrator, it's my intention to make one of Mick O'Donnell's birds.