Just a short post to let you know the training programme for our club has re-started. Our first training session took place on Thursday evening 10th March 2022, we had 3 trainees working on the lathes and 1 member who wanted to deal with sharpening his tools.
The programme went very well with all the trainees achieving some of their goals to become capable woodturners.
We had Darren Morrison trainee with David Ross trainer. Richard Sawicki trainee with John Ruickbie trainer. Tony Wilson trainee with Alec Mutch trainer. and Alan Smith trainee with Errol Levings trainer. Alan had asked to deal with sharpening and profiles for his tools, all the others were working on making a shallow bowl.
I had intended to take a few pictures of the proceedings and of the finished products but my camera ran out of battery life after taking only 2 pictures, for this I apologize, however her are the 2 pictures I was able to take.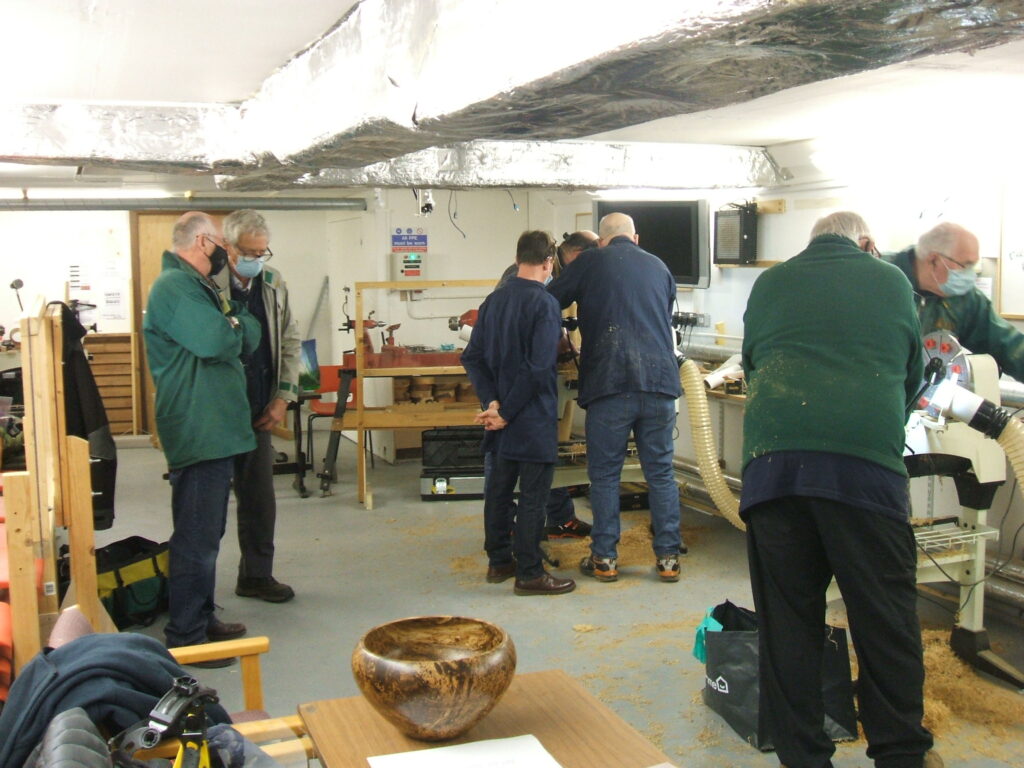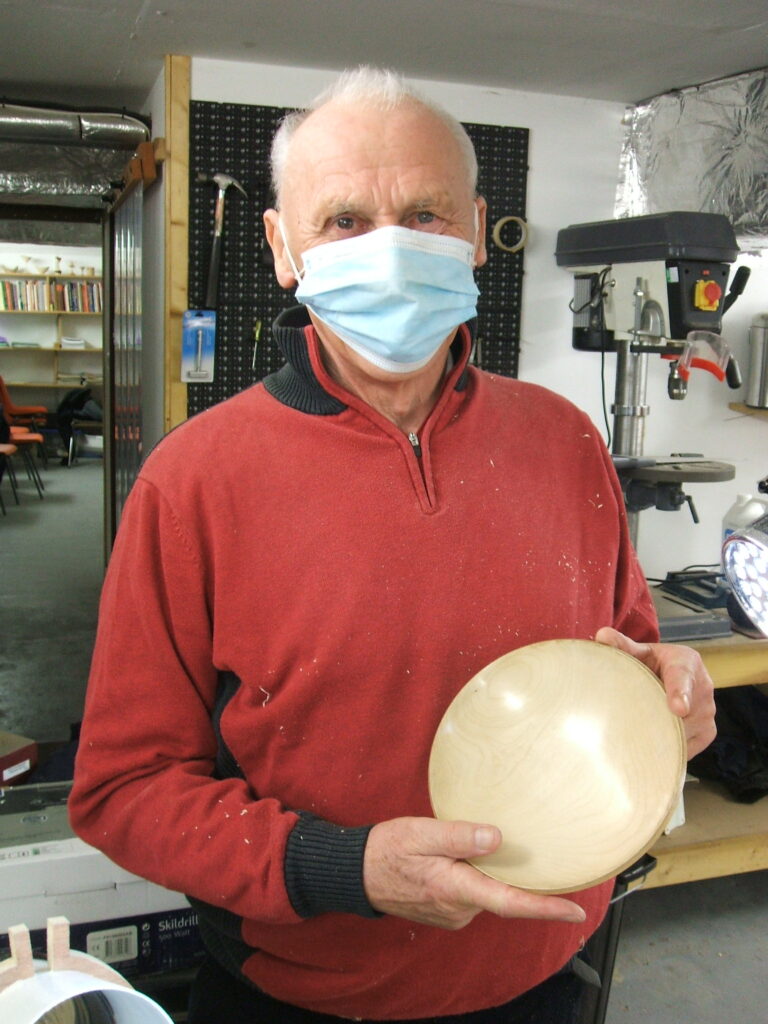 There were some teething problems that Nick Simpson and David Hobson observed during the training session, most of which will be dealt with before or during the next training session.