Our meeting on Thursday 11th November 2021 was a demonstration by George Burgess, George was to make as he called it a "Banana Bowl" now if your are wondering what exactly he meant by "Banana Bowl" well it's a bowl made from a log split in half forming a "D" shape then turned, what makes it into a "Banana Bowl" is the fact that the half log is 3 times longer than it is wide. The wood George chose for the bowl was a piece of Laburnum, it's a good wood to work, pale olive green heartwood with pale cream colour to the sap wood, as it dries the cut ends turn a dark chocolate brown, but the pale green colour will be present even after it's dried and worked, it does however eventually turn dark brown from the effects of UV light, a process that effects all woods, some more dramatically than others.
Here are a few pictures of George and his bowl as he progressed with the turning.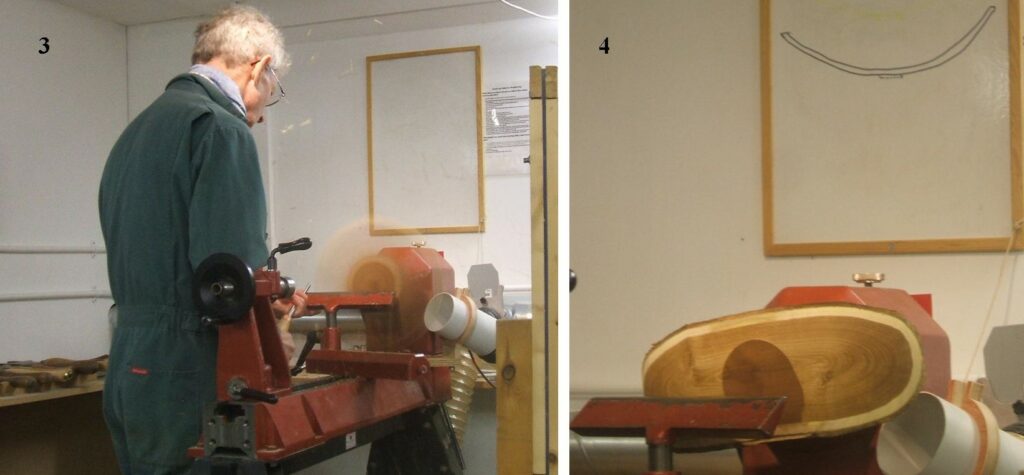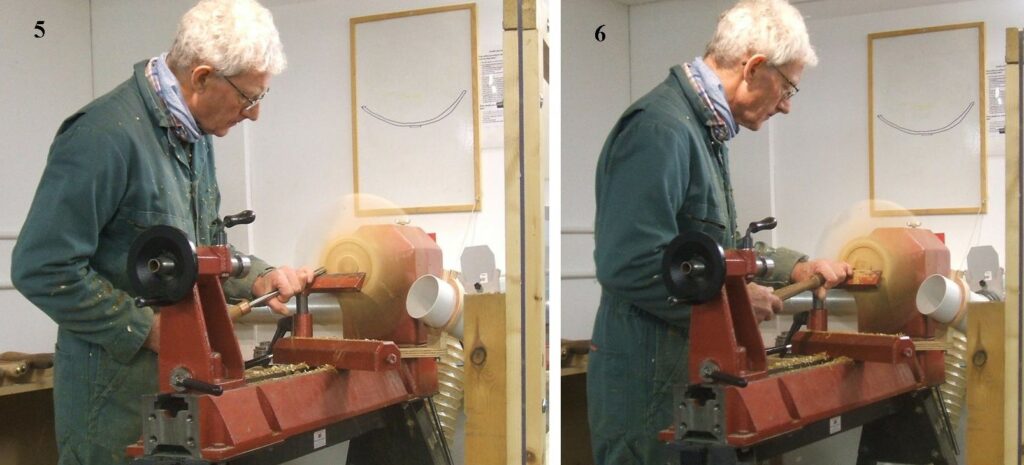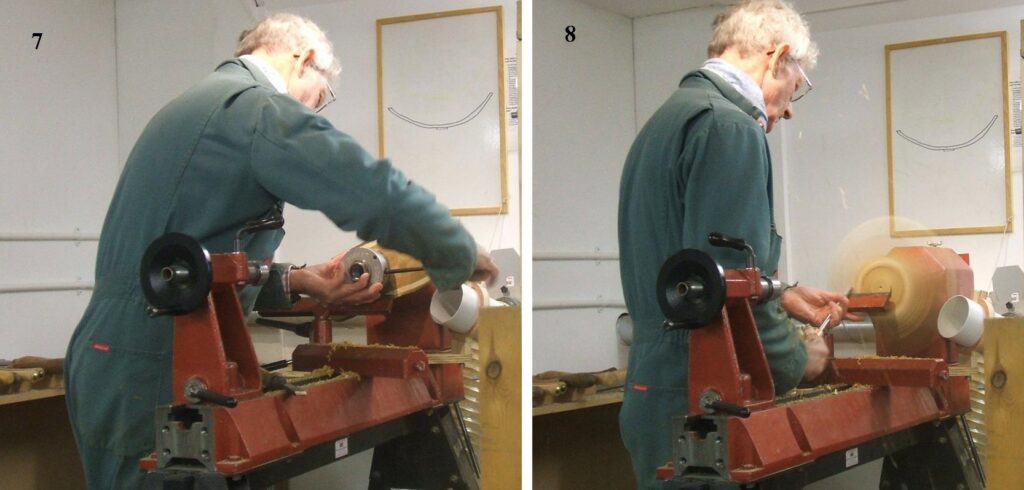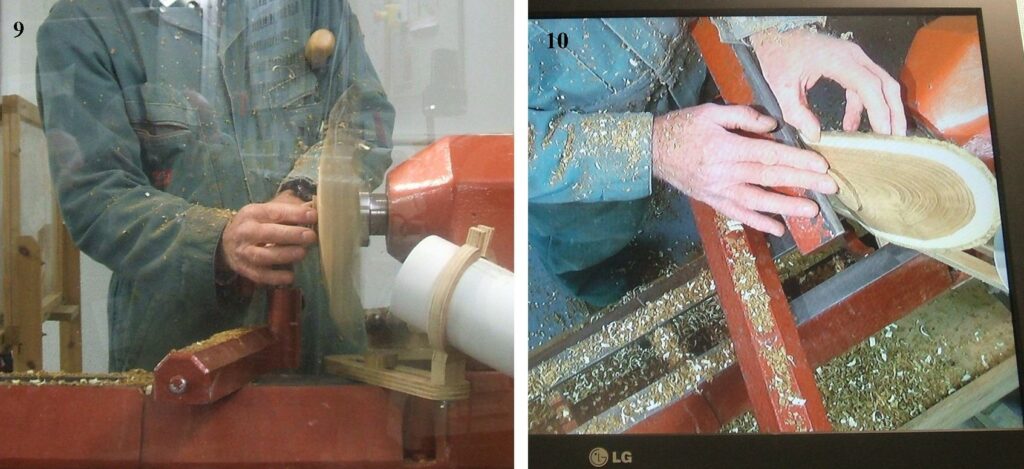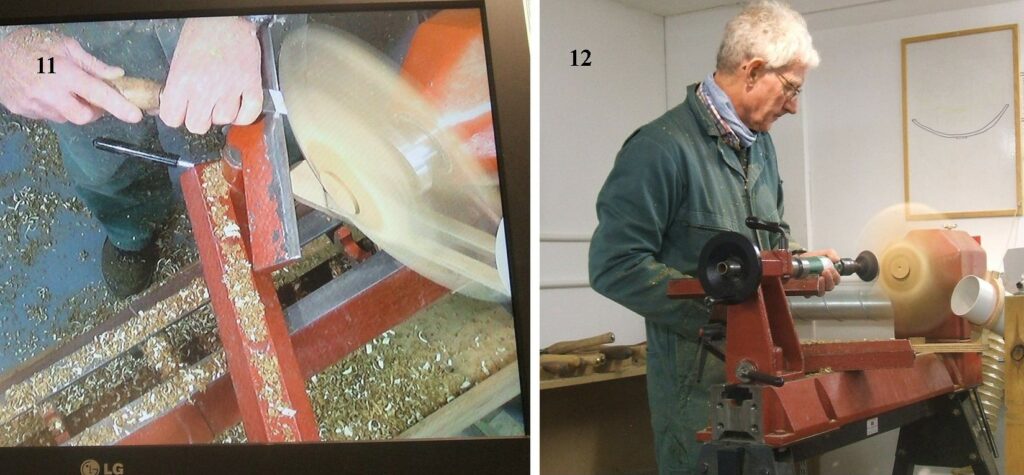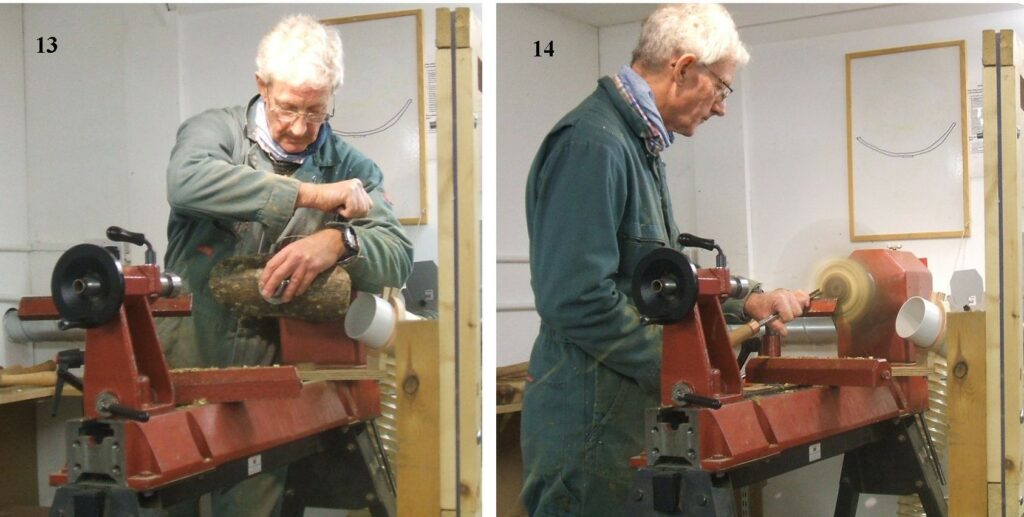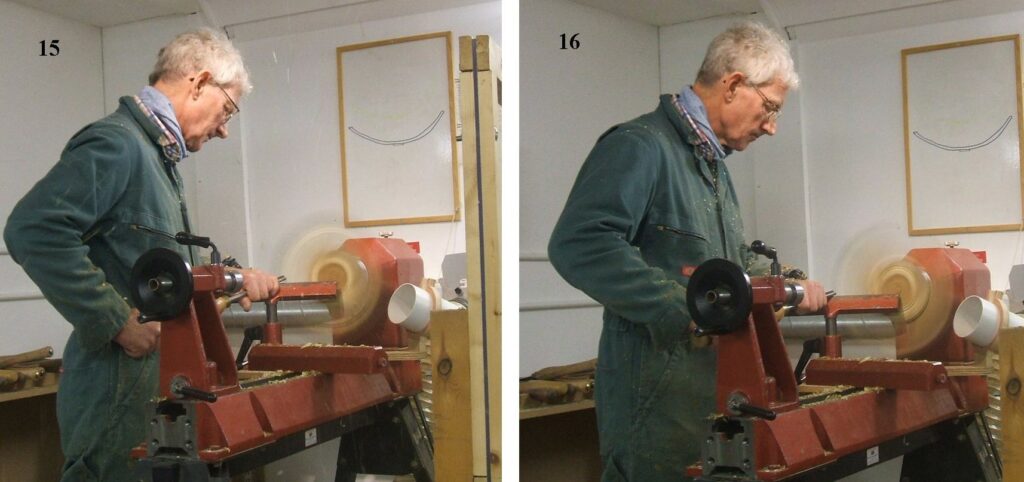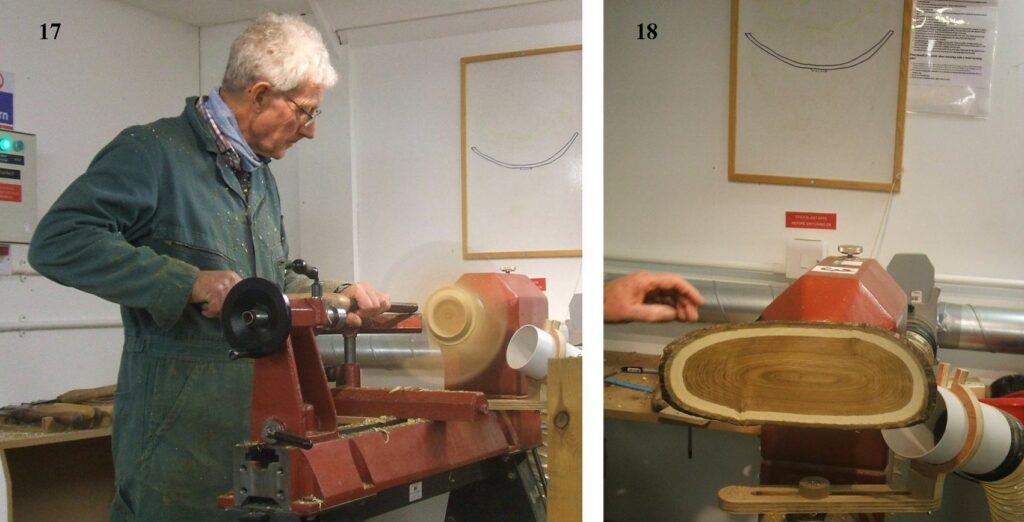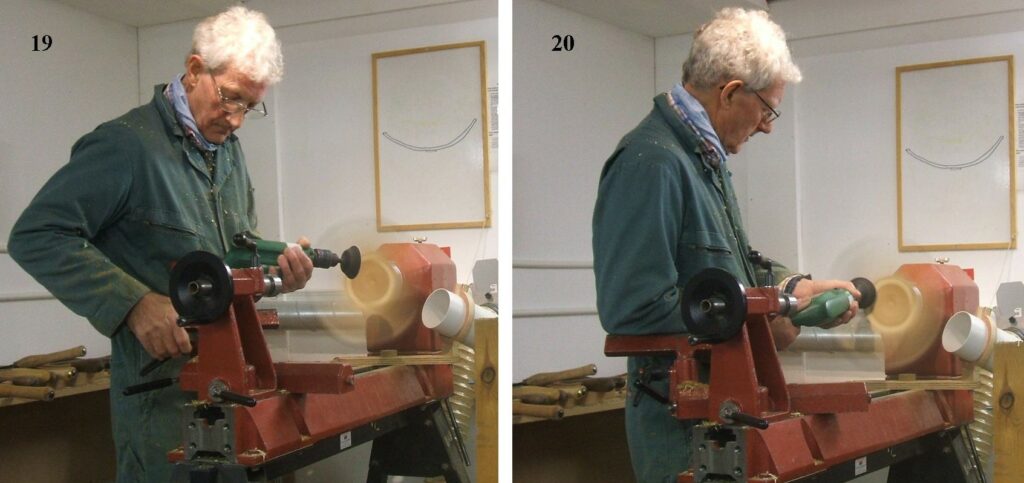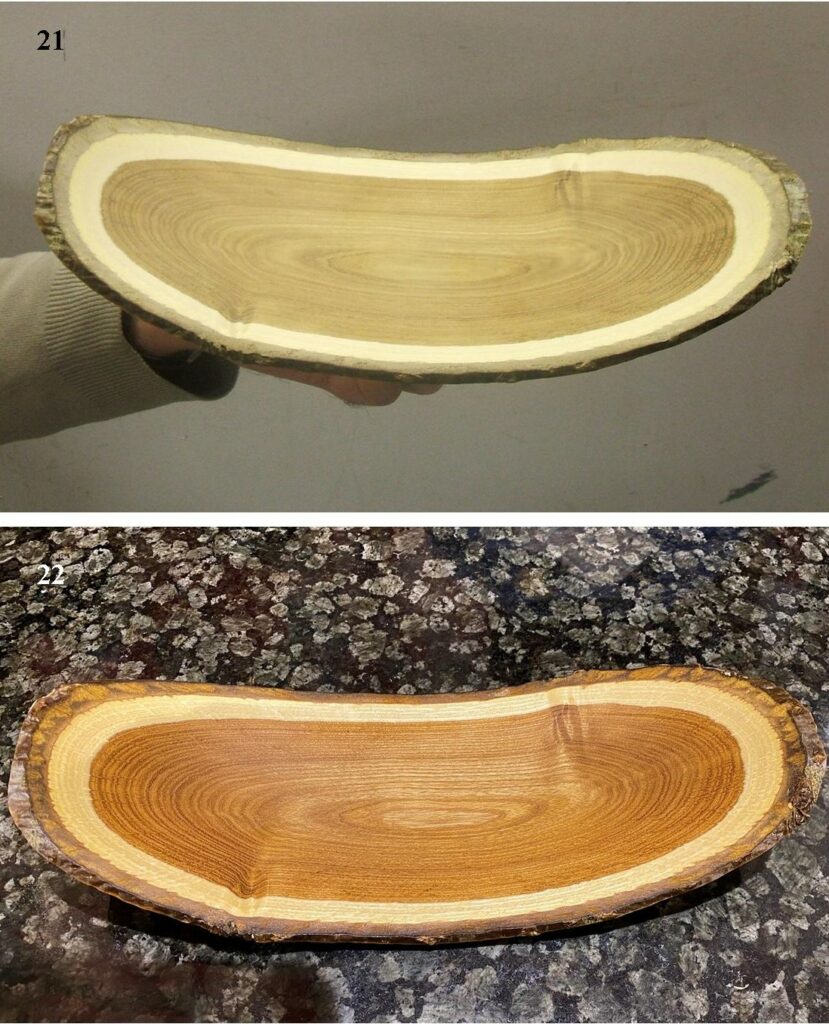 That ended the demonstration, It was very much appreciated by everyone present, George received a large ovation of appreciation for his demonstration.
Our next meeting is on the 25th November and it's going to be a demonstration from David Hutcheson on the making of Christmas decorations.