Our meeting on Thursday 30th September 2021 was a Showtime meeting, this is a meeting where all our members were invited to show anything they had made over the past few weeks, as this was the first Showtime meeting we were able to have since the shut down in March 2020 we extended the showtime to anything they had made that they still had.
We were very pleased with the turnout and for the amount of entries each person had brought, we had entries from Nick Simpson, John Ruickbie, Douglas Stewart, Bob Chisholm, Dave Line, Alan Smith, Geoff Potter, Gordon Leitch, Bill Munro, Mike Day, David Ross and myself, (Alec Mutch). The presentations went well with most of those showing also doing their own presentations and answering any questions coming from the floor.
Here are a few pictures of some of the items shown,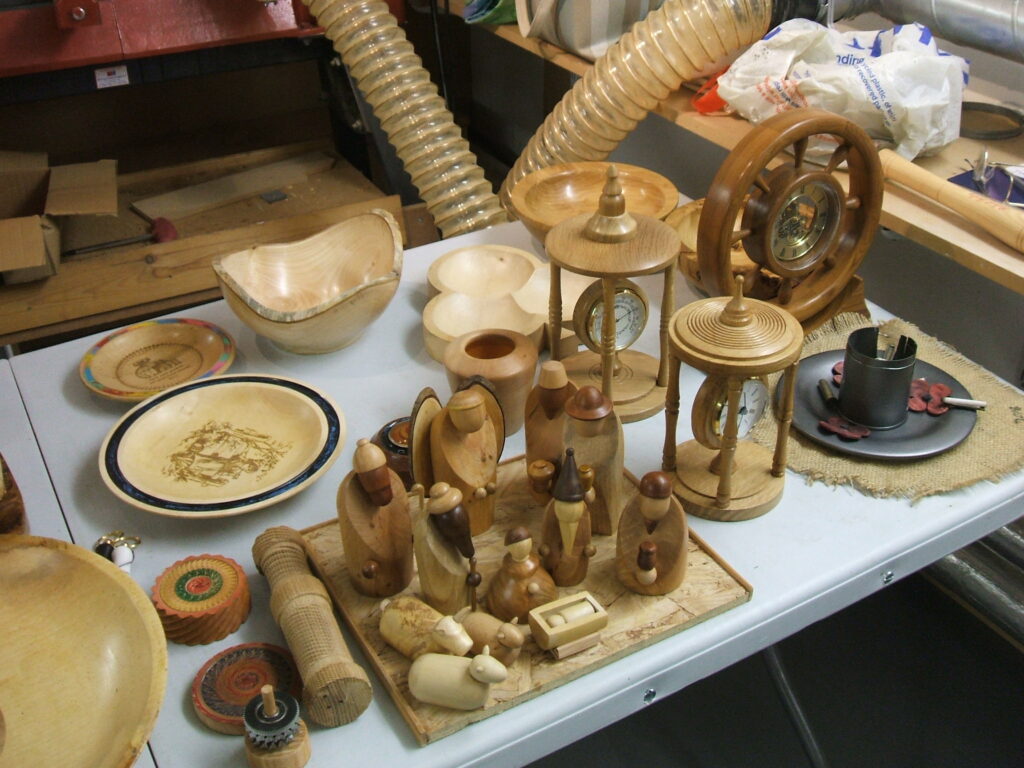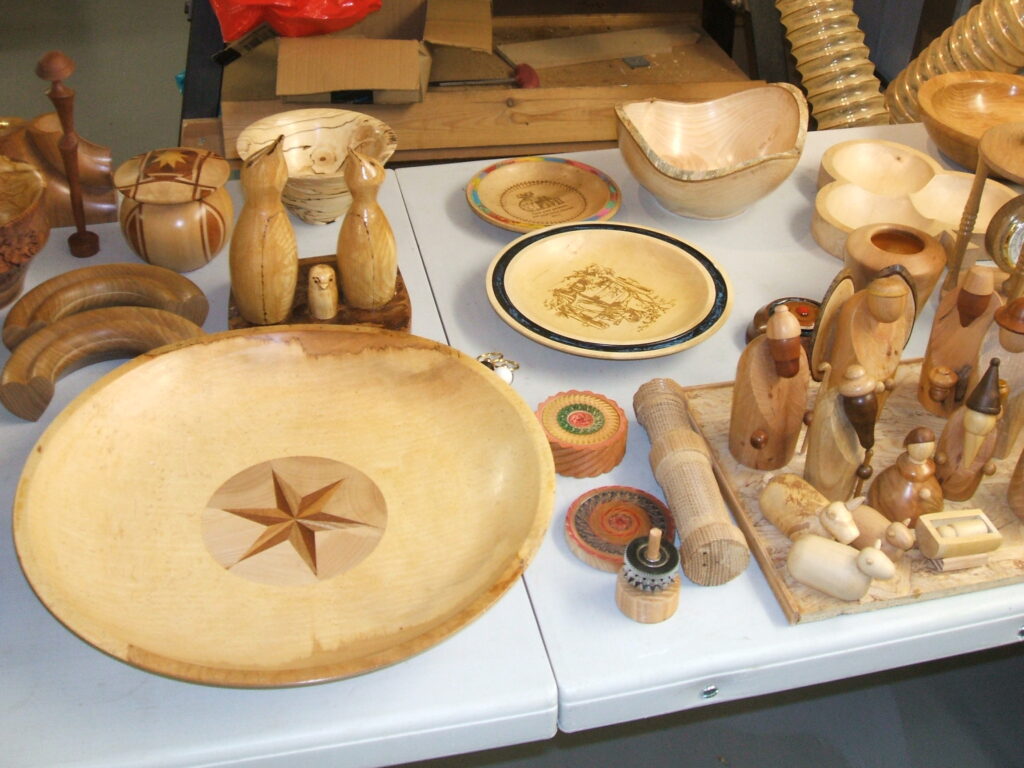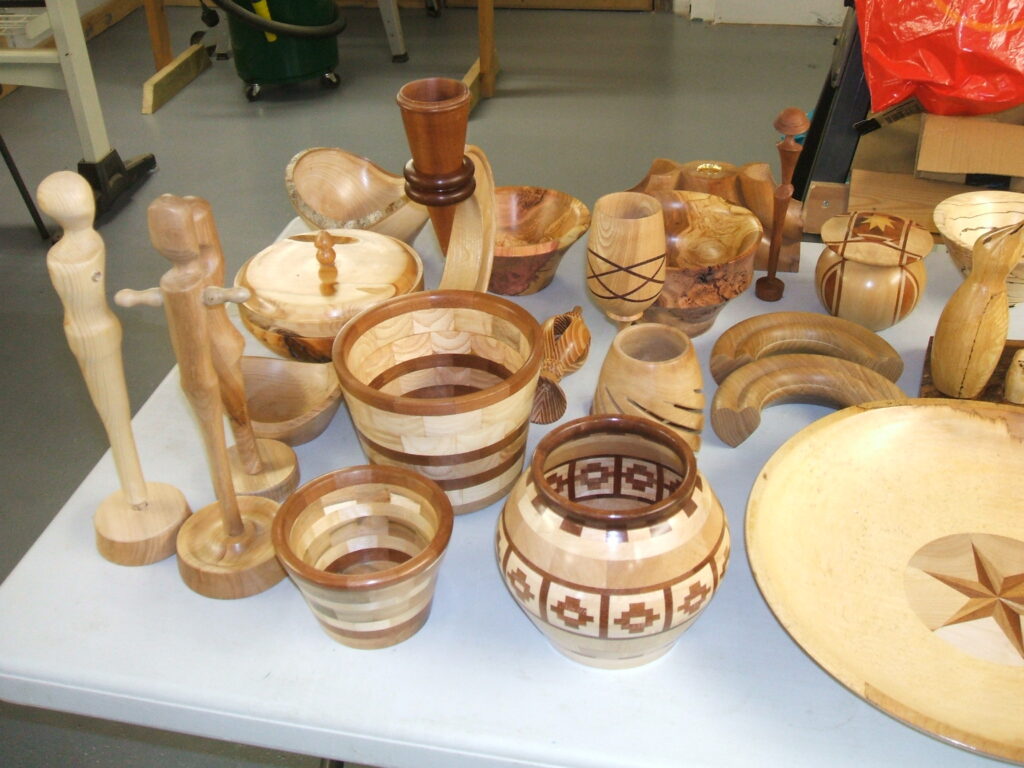 Now for a few pictures from the table highlighting who made what items.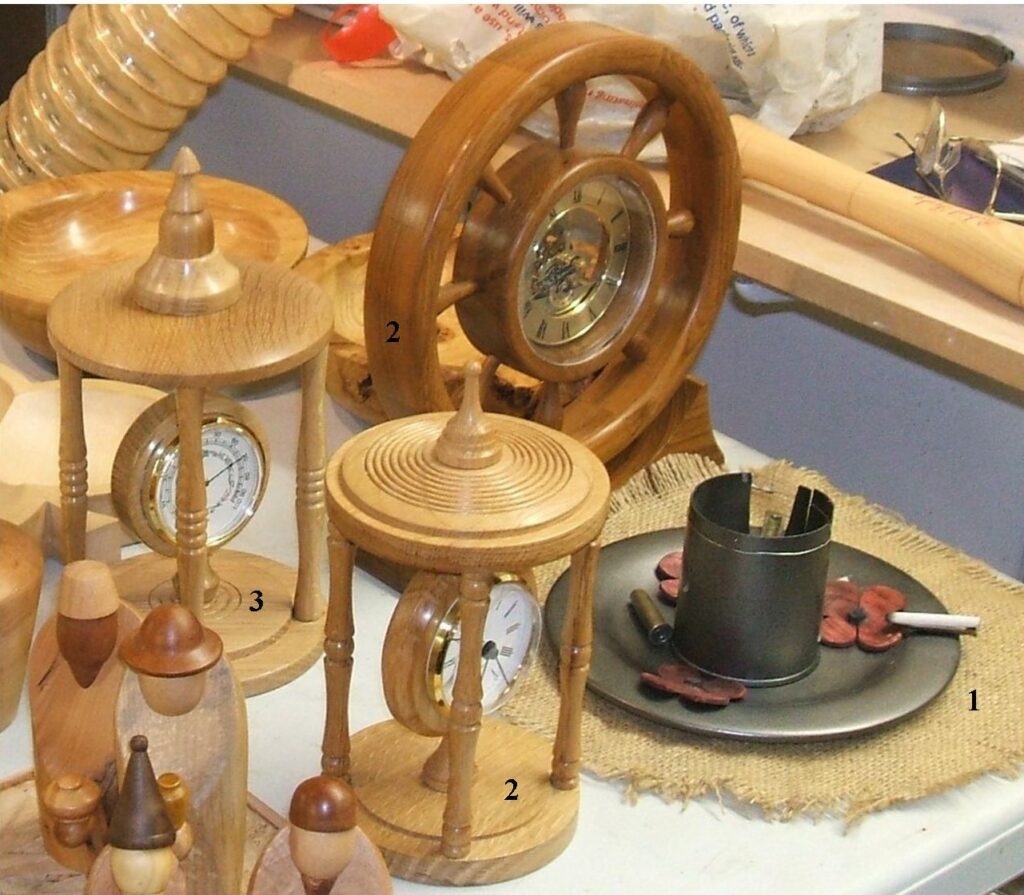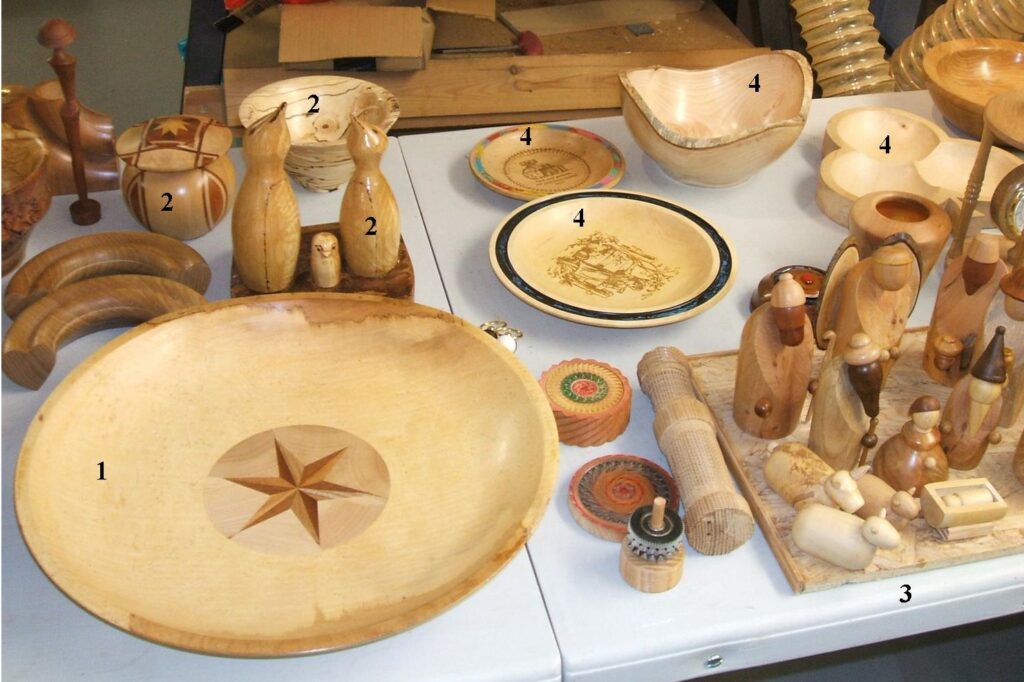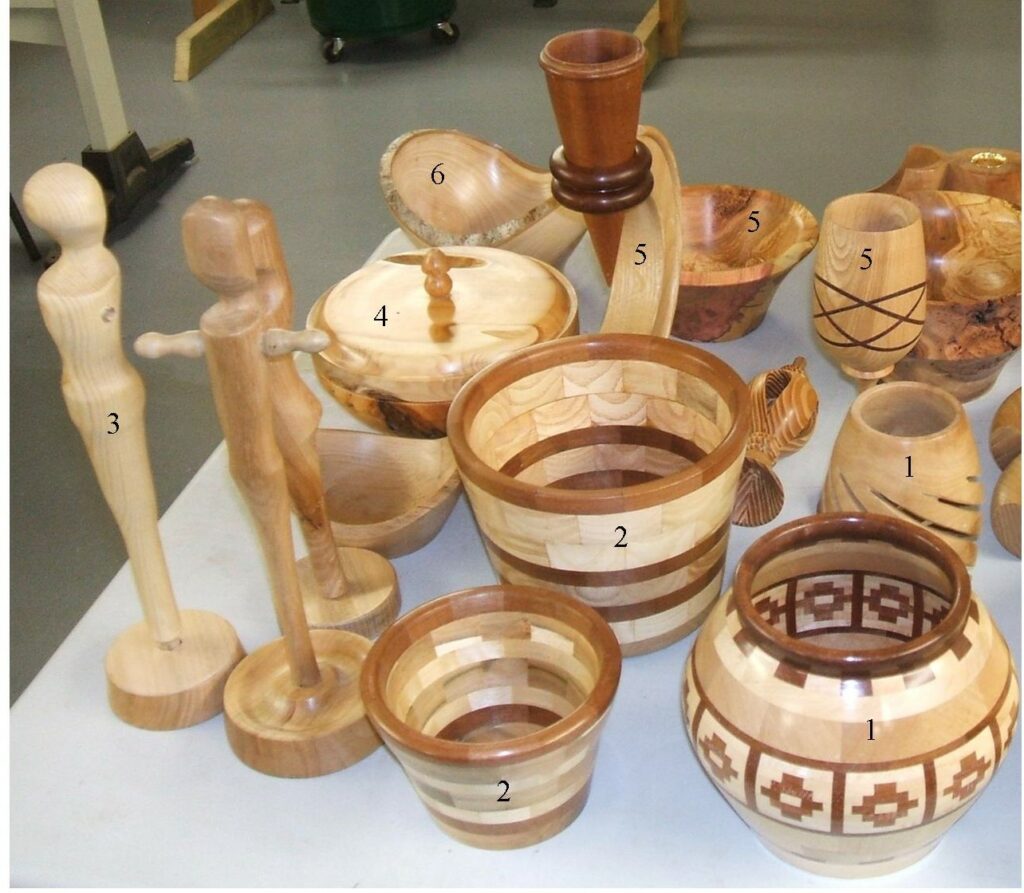 That conclude our foray into the Showtime presentations, I do hope you enjoy seeing them and that anyone who did not contribute may do so in a future Showtime meeting, it's always very interesting to see what others have been doing and the work they are producing.
Our next meeting will be on the 14th October 2021, it will be handled by Errol Levings and Errol is going to demonstrate using some texturing tools and the effects they produce.
As a last item for todays post, here is a picture of part of the now repainted floor, you will notice that the bottom left hand corner is a slightly different colour, this is because that part has only had one coat of paint, the rest has had 2 coats of paint, by the time of the next meeting all the rest of the floor will have had it's 2 coats of paint.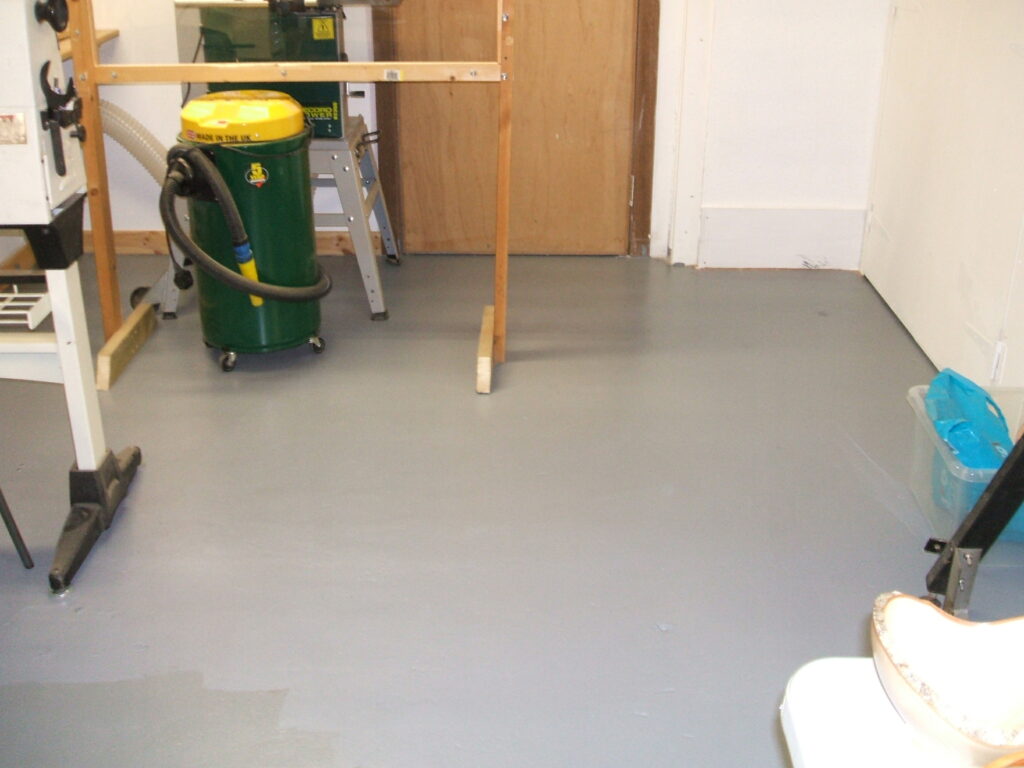 We look forward to seeing you all at the next meeting.