Our virtual meeting on Thursday 17th September was to be a Bowls night, it was to be organised by John Ruickbie but due to Covid-19 restrictions had to be made into a virtual meeting. John also sends his apologies for not putting forward a bowl, family commitments did not allow him sufficient time to send anything in. However we did get a few of our members to send in some pictures, I am going to deal with them in 2 lots, firstly some individual bowl pictures from Nick Simpson and Dave Line, and secondly a few pictures from David Ross and myself where we are both showing a few bowls from different aspects.
We will start with Nick Simpson's entry,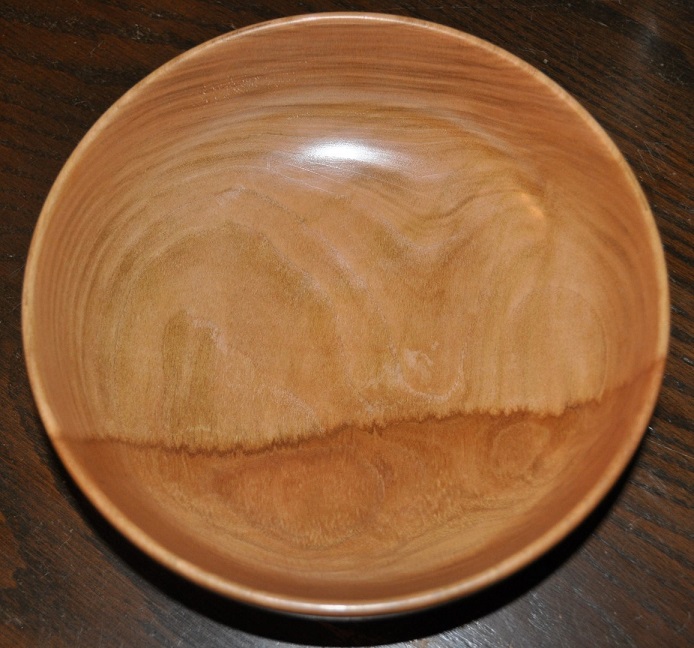 Hi Alec
Here is an entry for the virtual bowl show.
The picture shows a simple bowl in cherry wood measuring 8" (200mm) diameter. The wavy line though the bowl is the graft of ornamental cherry on to wild cherry stock.I had to keep the lathe speed down because the different densities of the two woods kept the piece well out of balance until the walls were only a little thicker than the final item. It illustrates that even simple turnings can be special if the pattern and figure of the stock is exploited.
Best wishes
Nick Simpson.
Now for Dave Line's entries, Dave put in 3 bowls.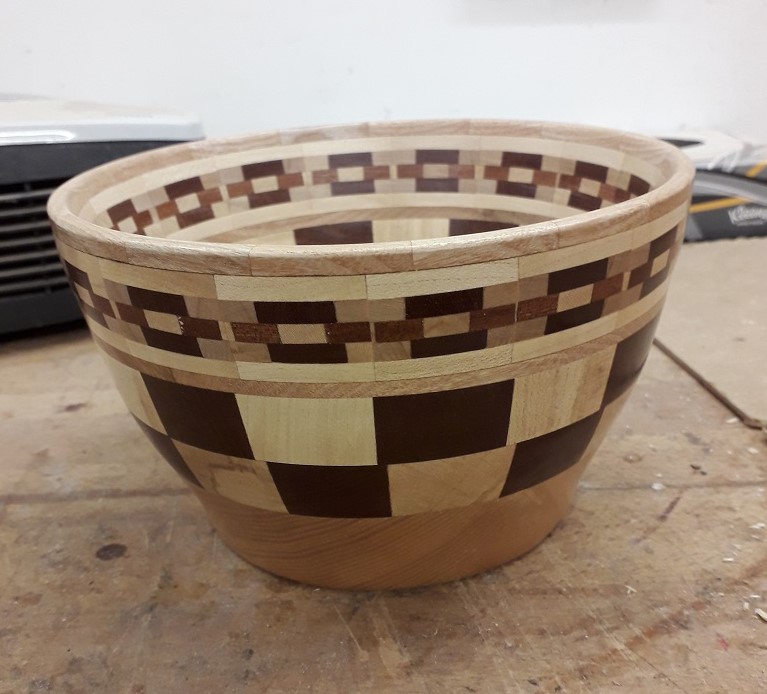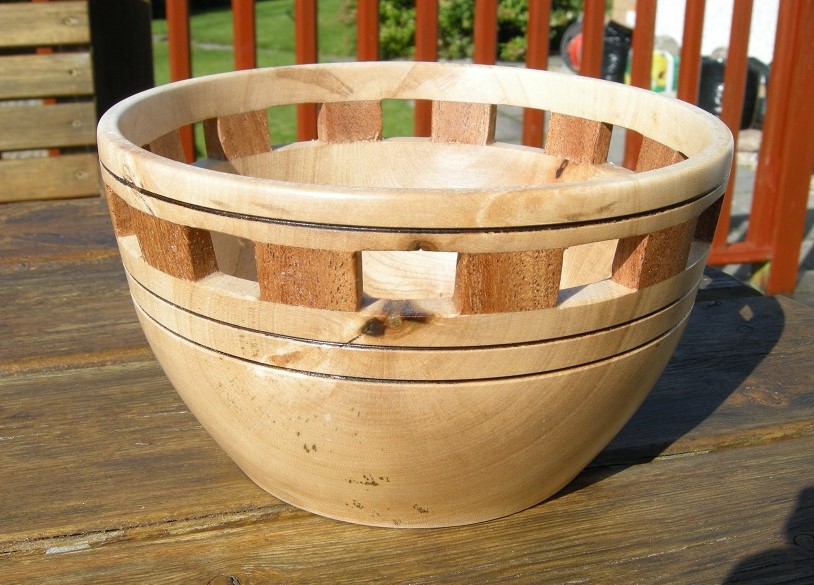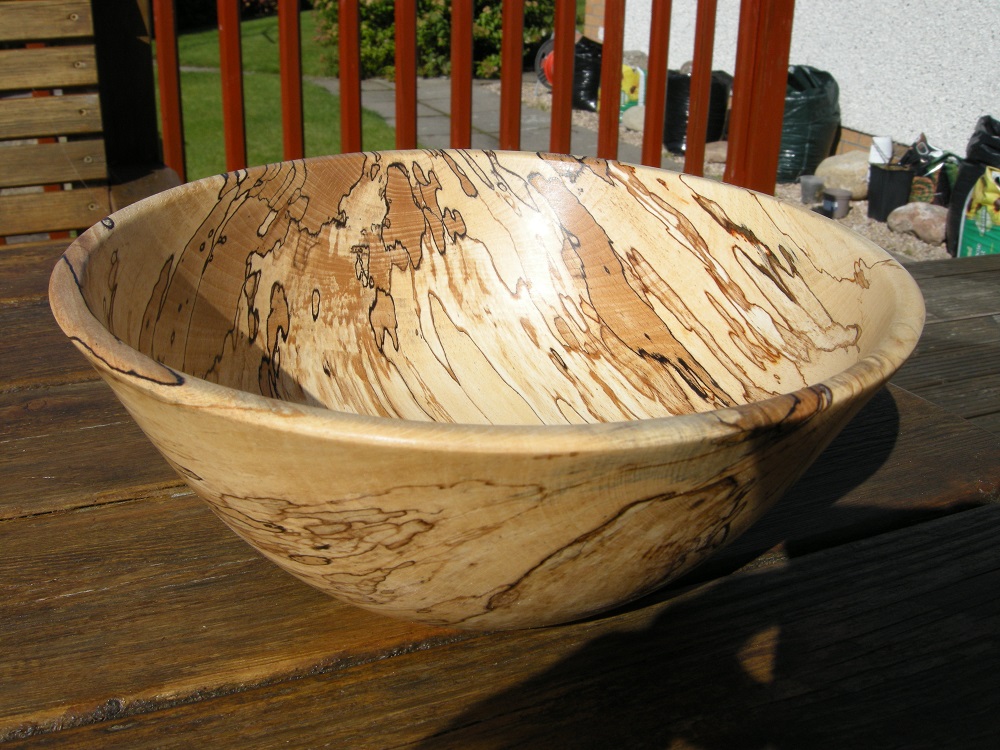 For the last 2 lots of entries I have used the picture gallery to show these entries, each picture contains more than one image along with some text. The first 4 are from David Ross, the last 3 are from myself, Alec Mutch.
If you would like to see a larger picture of any of those in the picture gallery, just click the picture, you will also see some text with every picture.
Do remember the clubhouse remains closed.