All HWC members should have received an email from Geoff informing you how a virtual meeting would work. We were due to have a meeting on the 16th April 2020, (this will not be happening) instead we would like you all to use our programme for that date to make something in accordance with that programme, the subject matter for the programme was Natural Edged Turnings, it was being organized by Geoff Potter and he did have 5 turners arranged to man all the lathes. However we would like you all to make something with Natural edges in line with the programme, I have included a few pictures of the type of thing you might consider making, once you have made your item take a picture of it (can be more than one picture) and send it or them to me, include some text giving me the size, the species of wood or woods and any other interesting information you think relevant. I will then do a post on all the pictures sent to me, as the meeting was due to be held on the 16th April, I would like to have all your pictures and text sent to me by the 15th April and I will upload them on the 16th April just as if we were at a meeting.
We intend to use the club programme in this way until we get back to having our normal meetings, if you want to see the full programme for 2020, click on "meetings" on our web site.
Here are some examples of the type of thing you might consider making.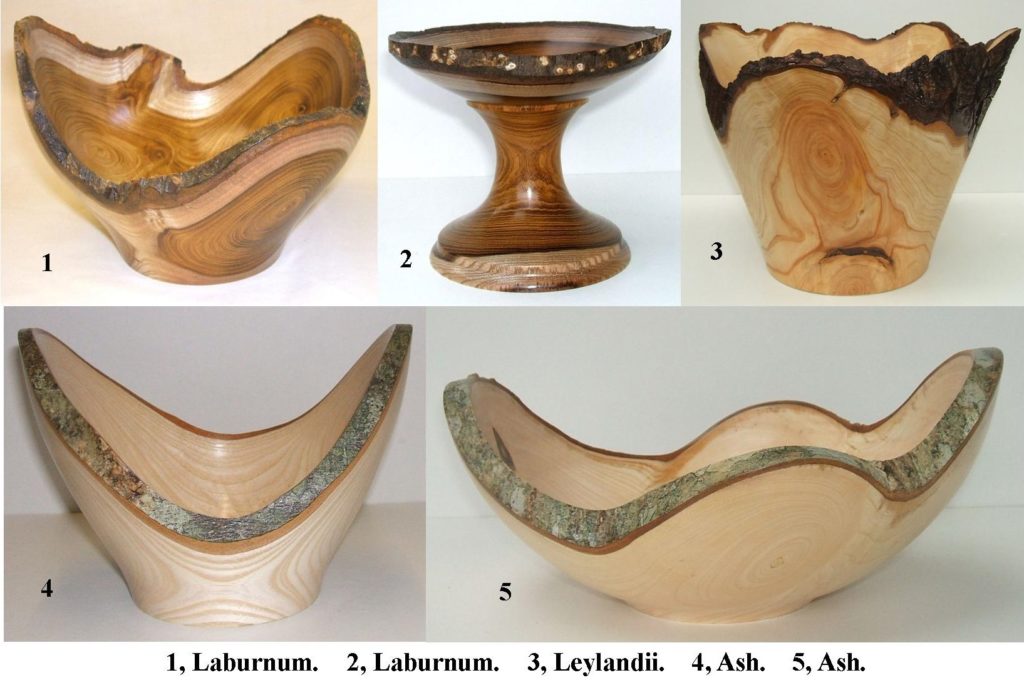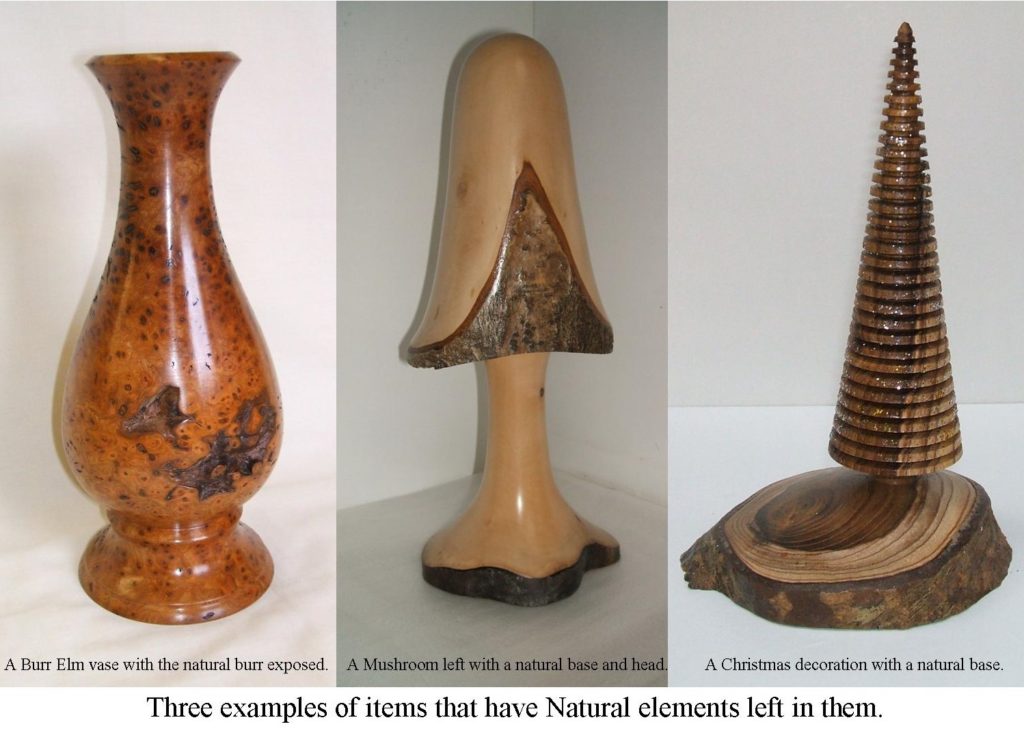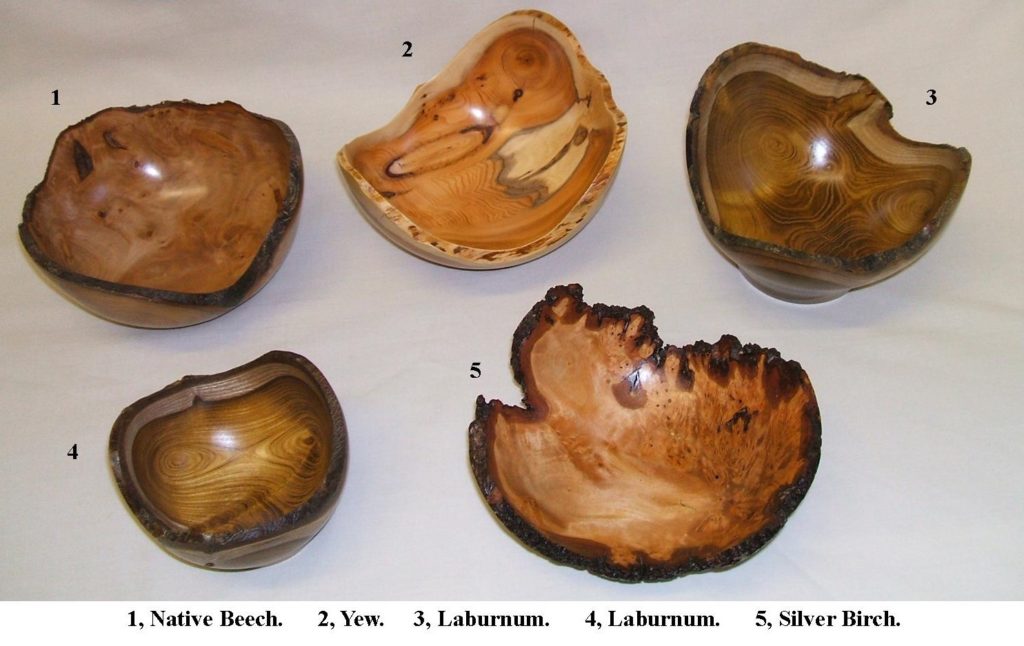 I hope some of these pictures will give you ideas of what can be done using Natural Edges. We are not limiting the entries to just our members, we would like to see any entries from turners outwith our club and those who follow our web site and facebook page.
We are looking for lots of entries. In the mean time you need to keep sending me your pictures of anything you have been making, don't just wait for the Virtual meeting keep sending your pictures now.
Send your pictures and text to me at,